Small but Smart! Tiny Nightstands for Tiny Bedrooms
I hate looking at pictures of the rich and famous' homes in glossy magazines. That's because I ENVY their huge bedrooms with their giant Jacuzzis and water features. I turn green when I look at their huge beds which probably accommodate seven and have super soft canopies draped all around them.
My bedroom is a tad different. Once you get the bed, the wardrobe, a chest of drawers and a side table in, you're pretty much done, as far as space in concerned. But I always do miss having a night stand or table to place my book and glasses at night.
If your bedroom is spatially-challenged like mine, here are some simple ideas to create that much needed space near your bed.
A ladder nightstand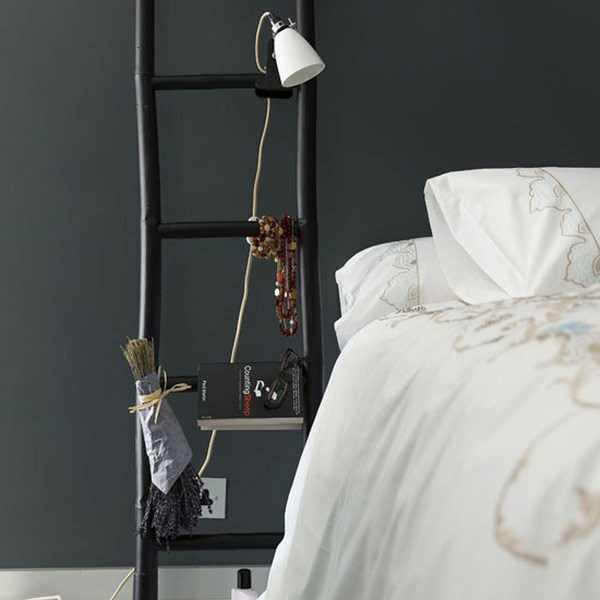 What's not to love? The ladder takes no space- the multiple rungs enable you to hang books, jewellery, glasses, a lamp and even an odd hand towel if need be. The key to this look is not to make it too cluttered.
Retro table-cum-tray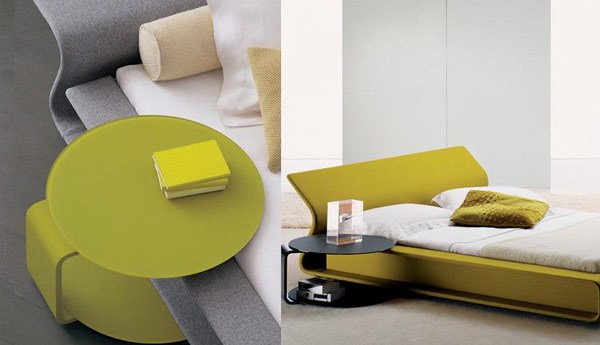 This night table is funky in its mod retro avatar. It is also useful because it can be pulled over the bed to function as a tiny breakfast-in-bed table. When you are not sleeping, it can be pulled over the mattress to free up floor space.
Drawers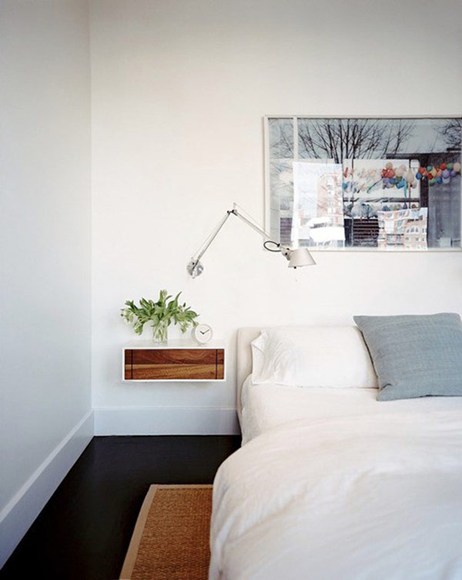 A nightstand need not have legs; you can find drawers and shelves that are attached directly to the wall and save precious floor space.
A wall-mounted shelf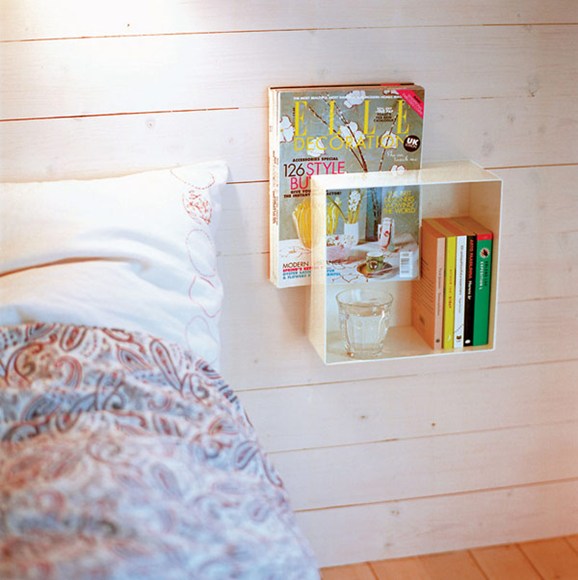 The beauty of this shelf is its simplicity. As simple wooden square is mounted on the wall for great storage options on top on the shelf, within the shelf and behind as well. Don't let its size fool you- I have this type of shelf at home and it provides a good amount of storage.
Upcycled drawers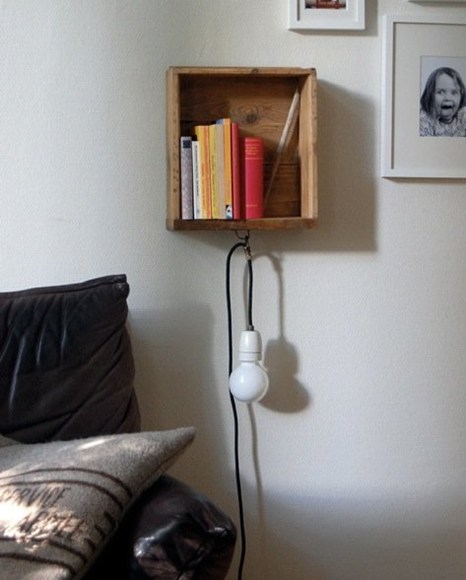 If you have an old table which is soon to see the dumpster, pull out its drawers first! Remove the channels from the sides and nail it onto the wall. Keep the drawer handles intact and loop a pretty bulb through them for an impromptu and funky lamp.
Rattan basket nightstand
If you have an old rattan/wicker picnic basket or magazine rack, upcycle it to create a no-frills nightstand by simply nailing it to the wall. Though it may only serve as a book holder, it does offer you a lot of free floor space.
Hope this has helped you look at traditional and bulky nightstands in a different way and consider lighter, easier, more eco-friendly, and space-friendly options.
Images courtesy:
Apartmenttherapy.com
Houzz.com
Housepix.com
Google images