Spring Tidings for your Home this Easter
Easter is coming! I remember idyllic childhood days spent searching for delicious Easter eggs hidden all over my classroom. Little did we know why Easter was celebrated with eggs and the Easter bunny- we were just interested in the goodies the eggs held! While traditionally, these eggs and bunnies symbolise rebirth and the coming of new life, they have long been the symbols that represent the festival best. So much so that most homes welcome these harbringers of spring with egg and bunny-themed décor. Here are a few quick-and-easy ways to introduce Easter spring decor to your home.
An Egg-y Centerpiece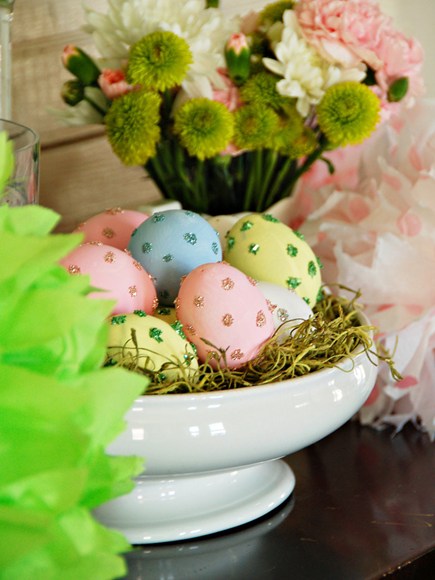 This is one of the easiest ways to ring in Easter! Paint wooden/plastic Easter eggs (available in any craft store) in pretty pastels and let them dry. Then dot them with glue in even spaces and add multi-coloured glitter. Nest the eggs in a bed of moss and there you have it! A pretty Easter centerpiece.
A Fun Banner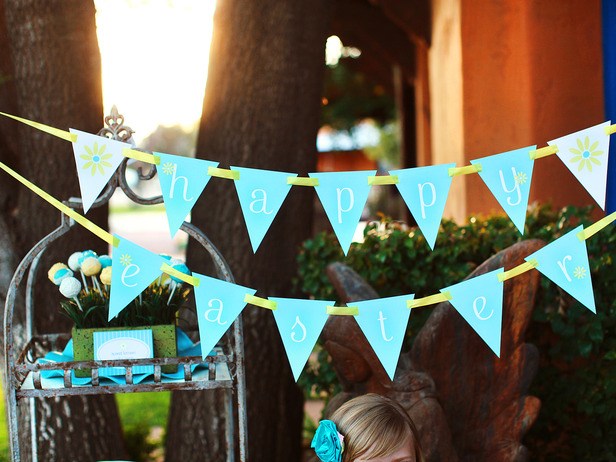 Sometimes, you don't need all the bells and whistles to celebrate. A simple Easter banner does the trick just fine. You can print the letters on coloured paper, cut it into triangle shapes and glue these onto a ribbon. It's really that simple.
Adorable Easter Wall Art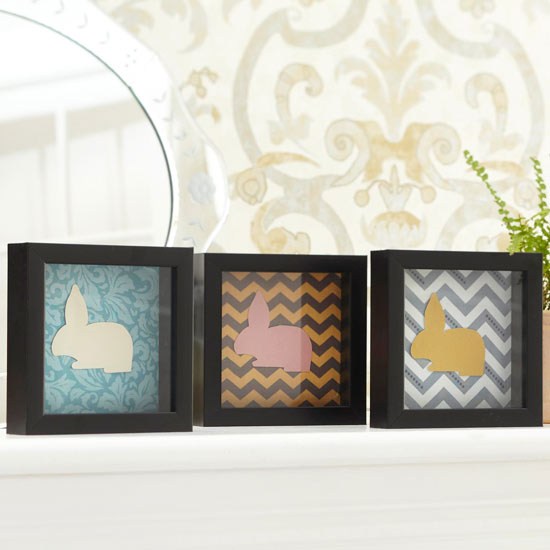 You can use these framed bunnies as décor even after Easter is over. All you need to do is purchase patterned paper in three different prints, mount it on cardboard and cut into same-sized squares. Print out a simple bunny outline and trace it onto papers of contrasting colours. Paste these onto the pattered paper and have them framed for adorable Easter-themed wall art.
A Paper Easter Nest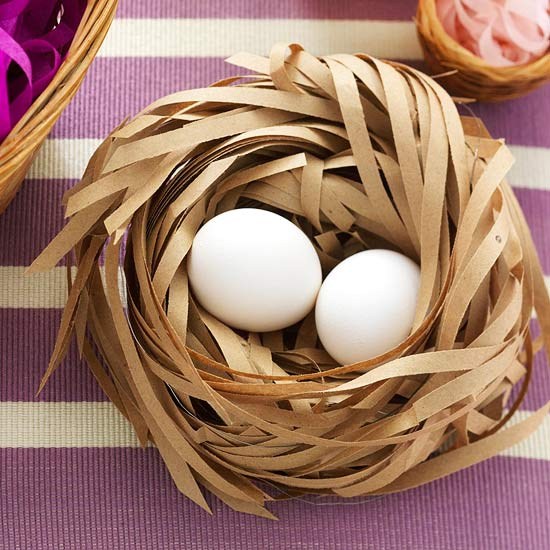 Shred craft paper into even-sized strips using a paper shredder or a ruler and a cutter. Once you have enough strips, staple their ends together. Now, hold one end of the strip in each hand, and twist and wrap it into a nest, with the help of a thin wire (you can find one at any hardware store). It should be loosely woven to resemble a true bird's nest. You can glue some strips together in the final position to keep the nest together. Place a few wooden eggs in the centre for a lovely, craft centerpiece.
Daisy Candle Holders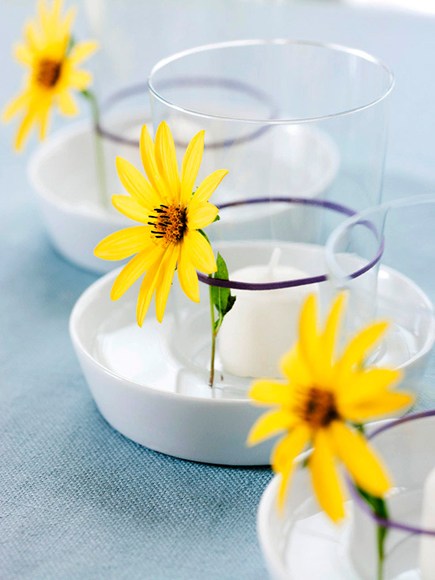 Nothing says spring or Easter quite like fresh daisies. Take a votive holder and put a rubber band around it. Tuck a small daisy (with stem) into the rubber band and place the whole thing in a shallow dish of water. Place these on tables or in small corners to brighten up your room.
A Glass Jar Mantelpiece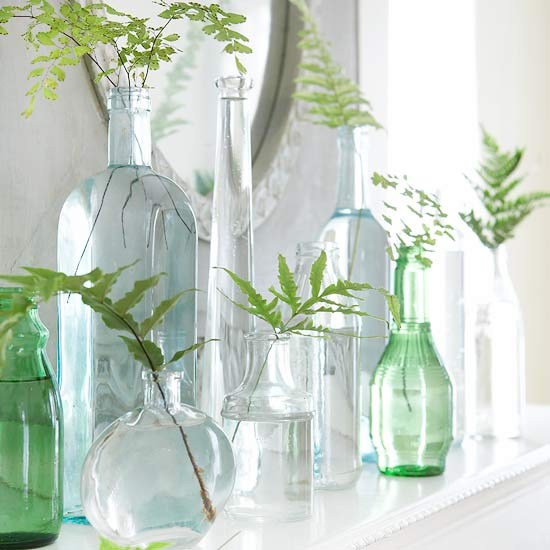 Ever wondered what you can do with all those wine bottles, jam jars and other assorted glass bottles that are lying around? Get their labels off, fill them with water and then just add a stem, sprig or a single flower from any plants you find growing in your neighborhood. Keep changing the blooms for a fresh display every time.
So, let this Easter be more than just a day off. Celebrate the coming of spring with these fresh ideas!
Images-hgtv.com, bhg.com, google images.