Investment tip for a beginner in 2020
So you have graduated recently and got yourself a good job to settle down with, and life seems sorted till you retire, right? While most of us are excited about starting a new life with a good-paying job and aiding our family, we often ignore the complications that may come along. The year 2020 has been a rollercoaster, and everyone has to keep a close eye on their savings. During times of uncertainty like this, money is a good ally, and you'll see everyone is running to make a penny, but there isn't much of it if you know what I mean. So why not, use your money today to make you more money tomorrow.
Every day we as consumers work to earn and eventually spend it all for a decent lifestyle. It would be best if you had a solution to a secure future and not an endless cycle that starts on your payday and ends with you getting broke in the same month. Every young person dreams of having a settled future with equities, but I don't want you to dream. I want you to be a visionary with visions of your future and every investor is a visionary who can see what his/her future will be like. Vision your life ahead and let it have a big house, sleek car, a grand wedding, early retirement, and anything you want but do not "just" dream, let them come true with planning.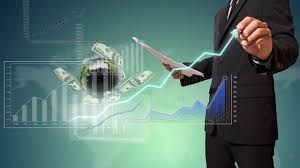 "Start investing TODAY!"
Investments are all about compounding. Do people invest at a young age? Why now? Let's not talk about the boring compounding stuff, and let me explain this to you in simple words. Investment is related to money, time, and market knowledge. With every passing day, you are slashing the advantage that time provides in this compounding. Today is the right day to invest, Period!
By now, a painful thought must be flooding in your head, "I don't have the capital to invest and who are we kidding, no one I know understands how the stock market works." Mutual funds are the single solution to all such problems, where you can invest with micro capitals and reduce risk by holding shares of multiple companies guided by experts.
A mutual fund allows you to enjoy the benefits of higher returns, professionally managed investments presented by fund managers working round the clock for you, and best of all, you can redeem your money whenever you need it. The world is very unpredictable, full of risks, and Investing helps you to take calculated risks and makes you confident enough to handle any emergencies. What are you waiting for? Getting mutual funds today is as convenient as possible, and remember, "saving comes before spending." For Cost-effective Mutual Fund schemes like SIPs offered by top advisors, head to Sulekha Investment Consultants and generate better earnings.