Mutual Fund Types & Investment Schemes
When it comes to financial investment, the wheels of avenues are many such as stock markets, government bonds, mutual funds, etc. With respect to long term savings, mutual funds have become popular in the recent past due to its attractive investment schemes and benefits. We might have heard a lot about mutual funds and investing in them are great, but what exactly does it mean? Find out here.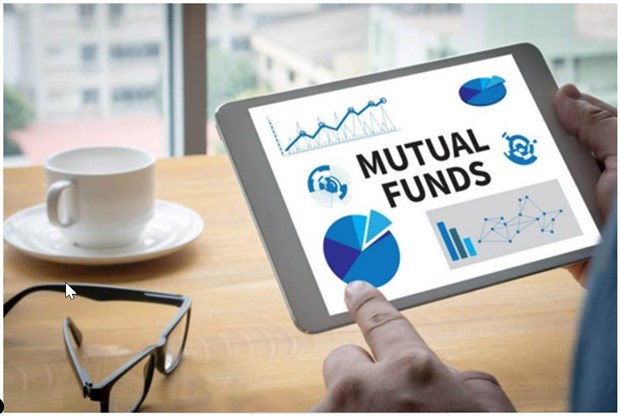 Image Credits: Google
Mutual Fund
A mutual fund is a type of financial tool which is made up of a common pool of money collected from investors. The amount collected is then invested in financial securities like bonds, stocks, money market instruments and various other assets. The funds are invested on the basis of different investment fund schemes with respect to their objectives. Mutual funds are of great help to small investors that they can also gain professional fund management services offered by Asset Management Companies (AMC).
There are different types of mutual funds available in the market and knowing which is best to invest in is important to grow your money. Know the different types of mutual funds that are most popular in India.
Mutual Fund Types
Equity Funds
An equity fund is a type of mutual fund in which the shares are invested in companies and equity stocks. It is also known as stock funds which gives very high returns. Good risk management fund managers should be involved to deal with equity funds since they are not without any market risk. The geography of the company (national or international), the size of the company and the style of investment are major factors involved in choosing the right equity fund type.
Debt Funds
When a mutual fund is processed through certain debt instruments like government bonds, income assets and company debentures those are available in the market, it is termed as a debt mutual fund. Investing in a debt mutual fund is considered safe as it has tax eviction advantages. It is also found to be of lesser risk with a fixed investment return rather high scopes.
Income Funds
Income Fund is one of mutual fund types in which the investment is based on financial instruments like bonds and debentures that raise fixed income. The primary aim of income funds is to protect the investors' capital money and the incoming money.
Money Market Funds
Money Market funds are mostly used for cash market handling. This mutual fund type is best suited for investors who have surplus funds ready to be used immediately. Money market funds give only moderate returns and the risk factors involved in it are also less.
Fixed Maturity Funds
When an investment is made in mutual fund with the dates of maturity fund and that of the investors match, then it is called as fixed maturity fund. The dates of investors and maturity fund usually do not match. The investment for fixed maturity funds specifically takes place in money market and debt instruments.
Balanced or Hybrid Funds
When the mutual fund investments are made out with a collection of assets, they are called hybrid funds. Here, the proportion of debt amount verses equity is usually higher or vice versa. For example, when 80% of investment is made in equities and 20% is invested in debt market, it is termed as hybrid funds.
Of late, the investments in mutual funds have increased largely due to the availability of large number of mutual funds available in the market today. It may be daunting and difficult for beginners as to in which mutual funds they should invest. However, do remember that mutual fund investments should always be made based on your independent financial goal. Therefore, be clear about your financial goal and choose the right kind of mutual fund investment. Talk to an expert of a verified mutual fund consultant who will help you choose the appropriate mutual fund investment type.
Besides mutual fund investment types, there are different schemes available, too such as:
SBI Contra Fund
SBI Equity Hybrid Fund
ICICI Prudential Equity & Debt Fund
SBI Healthcare opportunities Fund
Birla SL Equity Fund
Axis Bluechip Fund
ICICI Prudential Bluechip Fund
L&T Midcap Fund
Mirae Asset Hybrid Equity Fund
HDFC Small Cap Fund
L&T Emerging Businesses Fund
Motilal Oswal Multicap 35 Fund
Kotak Standard Multicap Fund
HDFC Mid Cap Opportunities Fund, etc.
If you are looking for investment in mutual fund and need a consultation, contact Sulekha to find various experts and online mutual fund investors to benefit.