ISO is the developer of voluntary international standards and considered to be the largest in the world. These standards help companies achieve a state of superior quality for either their products or services. ISO certifications not only help improve the quality but also make the certified companies more efficient and effective. Consumers globally find ISO certified companies better and this certification also helps break down barriers for international trade.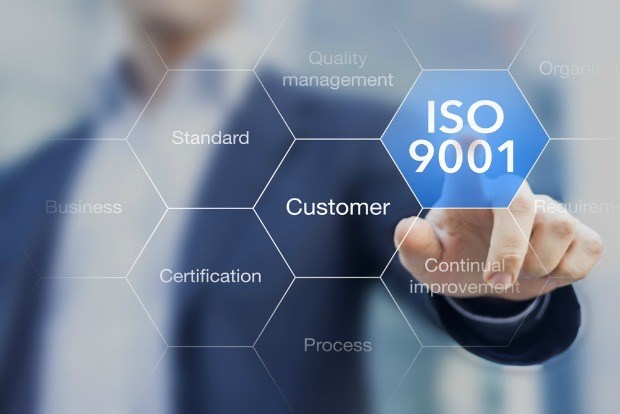 1. What is ISO 9001?
ISO 9001 certification helps address various aspects of quality management. These standards help companies by providing guidance and tools for consistency in maintaining good quality for their products or services.
2. Why Do Organizations Need ISO 9001 Certification?
Customer Demands - Many customers seem to feel safe doing business with vendors who have the ISO 9001 certification. It's essential that companies are ISO certified as the lack of certification would result in them losing business.
Brand Equity - ISO 9001 certification helps reduce the issues like product recalls and other issues pertaining to the brand damage.
Saving Money - Issues like rework, recalls, rejects or warranty claims occur due to irregularity and companies end up wasting a lot of money. ISO 9001 certification helps these vendors achieve consistency in their products or services. More consistency would mean lesser waste and this consistency can save the company a load of money.
Customer Satisfaction - ISO 9001 successfully helps promote the quality of the products from a vendor. With the certification, not only would these companies meet the stated requirements but the implied requirements also. Quality also means fewer complaints and more satisfaction
Consistency - With an ISO certifications, companies focus on consistency. Consistency is a case when products have decreased variation. All the products sold will have the same dimensions, size, weight and tolerance. By selling products which lack consistency, it would be a task to capture the attention of the market.
International Recognition - The ISO 9001 certificate is a global standard administered by the ISO which is headquartered in Switzerland. Over a million organizations around the world use the ISO certification and this probably the best way to attain standard for quality. This certification also helps a company in establishing a global presence.
3. What are the Financial Benefits of ISO 9001?
Paid higher - A company with an ISO: 9001 certification are more efficient and attract more customers than a company with no certification. ISO certified companies get paid 7% more on an average.
Higher Sales - Certified companies grow faster and have more sales than a non-certified company.
Payroll Growth - Payroll for certified companies on an average are 13% more than similar non certified companies.
Perception - The certification helps in how the company is perceived by the consumers in a positive way which leads to higher demand for their products and services. This also helps increase their market share.
4. What are the other members of the ISO 9000 family?
ISO 9001:2015 – sets out requirements of a quality management system
ISO 9000:2015 – describes the basic concepts and language
ISO 9004:2009 – aims at making quality management more efficient and effective
ISO 19011:2011 - sets out guidance on internal and external audits of quality management systems.
With over a million certifications issued worldwide and India being one of the top ten countries with the most certifications, it's evident that ISO 9001 would play a vital role in boosting your product or service. If you wish to get your company certified, maybe you should take the help of ISO consultants to understand the procedure behind getting this certificate