Do you have a knack for making handmade jewellery? If that is true, then you must be successful in your venture by now. Handmade jewellery is quite popular and is highly desired. To keep updated with the current fashion trends, people look out for unique pieces to accessorize with. For all those people, handmade jewellery is one of the best options.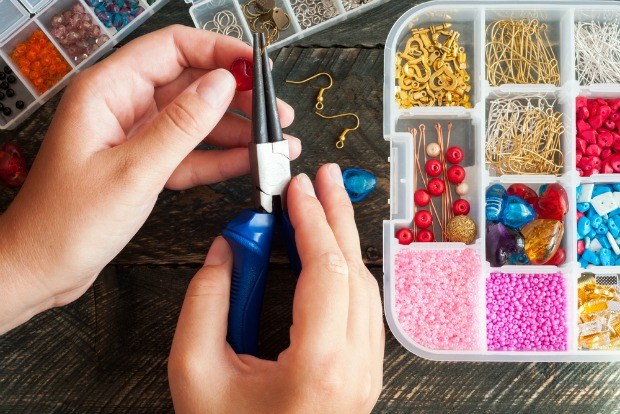 You can easily make custom jewellery and turn your passion and talent into a successful business venture. Here are some of the handmade jewellery which is quite easy and simple:
Blue Jean Earrings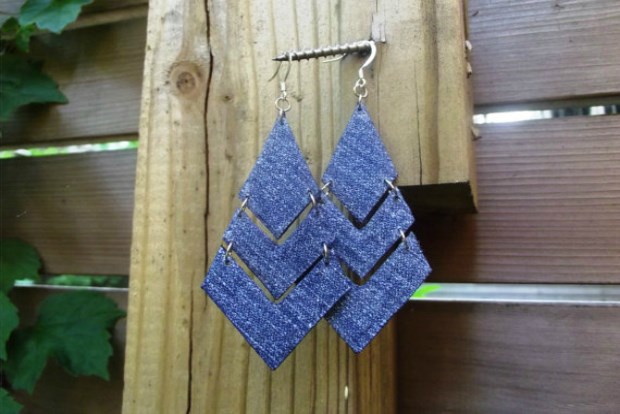 Thinking what to do with your old jean? Planning to throw it off? But wait. You can still use it efficiently. With the Denim cloth, stainless rings, and stainless fish hook ear wires, you can use the old jean in making a pair of earrings also! You can just fold the strips of denim into a geometrical shape. You can totally twist or braid them into any shape you'd like.
Safety-Pin Bracelet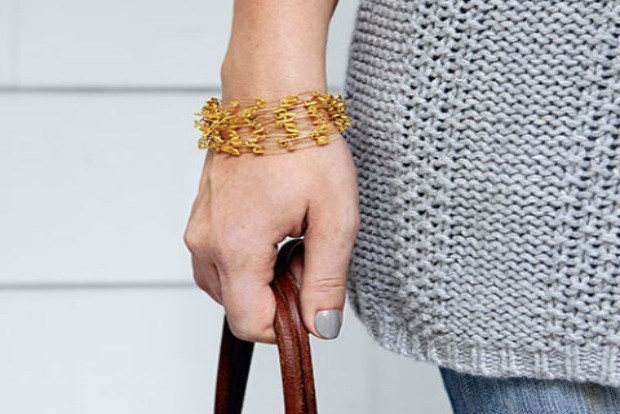 With the use of safety pins, you can make a unique bracelet! First, paint all the safety pins to any one colour, say golden colour. Just link ten long pins into a chain, and repeat to assemble 11 chains in total. Use two gold tone jump rings to connect all the chains. Now open one jump ring and thread it through the coil of the last pin in each chain, and close the ring. Repeat the same on the other end of the chains and then slide on a gold-tone swivelling lobster clasp before closing the ring.
Scarf Watchband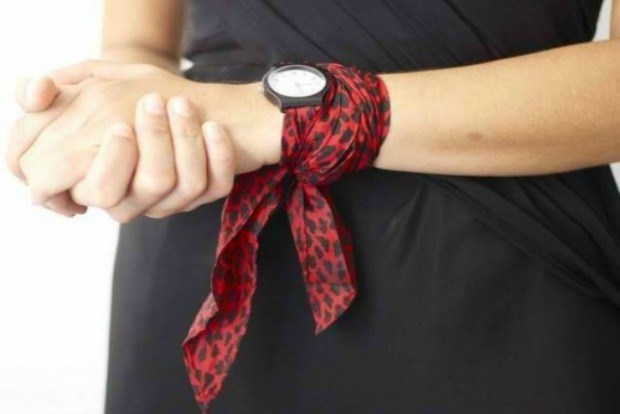 Do you love to wear vintage scarves that are available in the store? You can not only use as a scarf but also as a watchband. Just remove the straps of the watch on both ends. Weave a scarf through the watch's lugs, that is, the bars that hold the straps in place. Now just wrap the scarf around your wrist and tie a knot to make a timely fashion statement.
Washer Necklace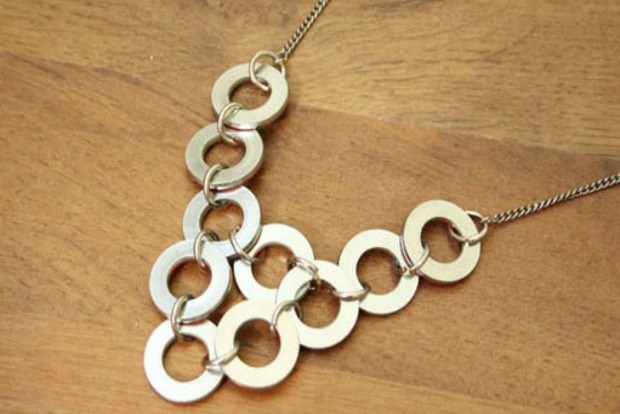 Let's not stick to the necklace with beads. With the help of 10 washers, 12 jump rings and a chain will help to create a unique washer necklace. You can colour the washer using nail polish and in the colour you want. Attach the washers with the jump rings as shown in the picture and then to the chain. Use a small jump ring between the bigger one and the chain. By keeping the metal side in front, your necklace is now ready to wear!
Bangles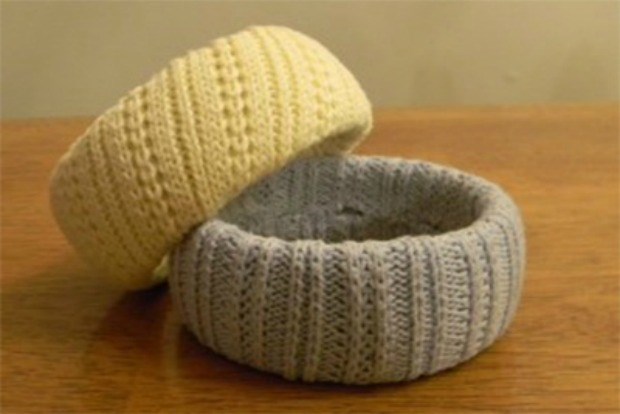 Knitting a sweater using soft yarn is well known. But the same method can be used for making a bangle! Make sure you have a plastic round cuff that fits your wrist. If you have your old sweater which is of no use anymore, just cut the same into stripes and cover it around the plastic cuff. Use hot glue to stick it permanently. Now your bangle is ready!
Aren't these interesting and unique? To venture into this business, get trained by the experts at Jewellery Designing Job Training. Sign up now!