8 Things To Do Before An Interview
Planning is key to success, and the same goes for any screening or interview exams. Here we have collected a list of some significant preparation steps you should take to amplifying your odds of cracking the interview: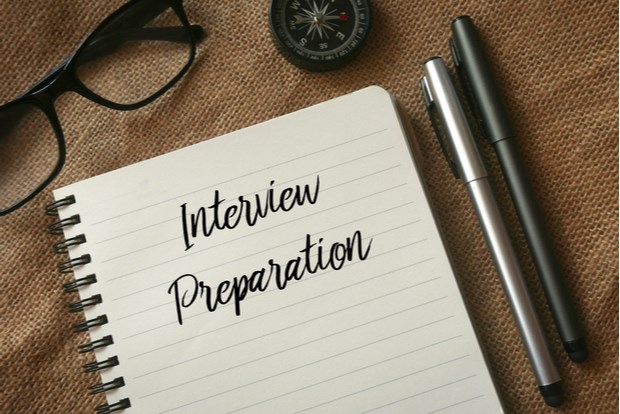 Research.
Explore the organization you are meeting for the interview thoroughly. Do not skip going through the organization's site and relevant pages or the research.
Be clear about your role.
Put forth a reasonable amount of time to go through the job description and responsibilities to understand the organization's expectations from an employee for the particular position.
Update Resume
While you examine the job descriptions and responsibilities, tweak your resume to fit in the qualities and skills required. Do not go overboard and mention any false information that may cost you in the long run.
Make a note of expected questions.
Create a rundown of the most common questions the interviewer may toss at you. The list of questions should be based on your company research, roles and responsibilities, and so forth.
Practice giving interviews
Find someone who you can practice with, preferably someone with good communication skills, to help you improve. Request them to ask you questions from your list to practice your response.
Make a document folder.
Always keep your document safe and responsibly. For interviews, you can create a folder to carry copies of various certificates for them to refer to and carry original documents only if asked for. Always make multiple copies of resume, letter of recommendation, degrees, mark sheets, character certificate, photos, and other common documents required in interviews.
Dress Formally
This topic is debated across industries, but formal or office wear is the safest outfit for an interview. Pick clothes that are fresh, clean, wrinkle-free for the meeting, and keep your look presentable.
Plan your main day
Plan the day of the interview judiciously so that you can avoid all the unnecessary anxiety or stress. Intend to show up at least 15 minutes before the schedule, plan your meals, rest, and keep a positive mindset.
Now that you have gone through the complete list, try to incorporate all the steps mentioned to make sure you come on top for the interview. There are various types of jobs and interview styles but in most of the job interviews for graduates, these steps are essential. Put some time and effort into preparing yourself for the interview and with a great first impression, you can increase your chances of getting selected. Check out Interview training by professionals for expert grooming and communication training.