Do you often find yourself looking through the latest fashion trends? Does sketching out designs come naturally to you? Then it is quite evident that Fashion is your calling. Fashion is complex and large industry, where finding your perfect fit takes a lot of research and understanding of the field.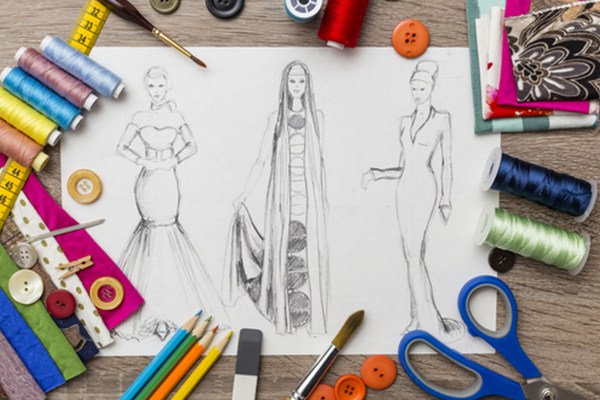 So here are 7 pointers to follow if you are planning to take on a career in Fashion:
1. Get an idea of the academics:
It is not essential to have a degree in every field, but it definitely adds an edge to the profile. So before you think of looking for the job prospects, take a look at different fashion degrees, see what fits you and make the right choice. Gaining a fashion degree definitely helps in creating a base in the field you are about to set off into.
2. Test the waters:
More often than not, practically working in the industry is quite different from what it is assumed to be like. Getting some practical exposure like an internship will be a definite plus point in your resume and help you in getting a sense of what the actual work is like. Working on the field will help you make the right choice in reaching your career goals.
3. Create a strong online presence:
In today's highly digital world, being present online is helpful for success in any field. But when it comes to a career in the Fashion industry, active participation on online platforms is essential. More than traditional mediums, social media has become the go-to platform for any current trend or fashion.
4. Be well connected:
Some industries require you to have many connections inside the field, the fashion industry is one such example. The way to get these connections is to immerse yourself in different events in the industry. Try your best to attend related events, gain work experience and build your contacts there as well.
5. Identify the field you want:
Although fashion designing is the most prominent of the lot, the fashion industry has many other options for career profiles like stylists, fashion publicists, fashion writers and so on. It is ideal to do internships that test your capability in each of the fields and help you in taking a call based on your passion.
6. Stay on top of Fashion trends:
Being current and relevant is essential for success in any industry, but in a field like Fashion, the importance is much higher. With trends that are constantly updating every day, keeping in touch with them is what will make your place in the field, a certain one. Making sure your ideas are also in tune with the current fashion trends will help you gain recognition in this field.
7. Always be curious:
Curiosity is an essential component for evolving in all fields and so being open to new ideas and opinions is a must! The fashion industry is filled with people with the most inquisitive minds, who are on the constant hunt for inspiration from the most unique sources. In this field, thinking and being different is what sells and to be different you need to have a curious mind.
An industry that requires equal amounts of skill and passion, being successful in fashion needs a lot of determination. But the rising levels of stiff competition require you to always be on your toes and keep updated with the latest news in the field. To make a positive mark as soon as you enter the field, going for Fashion Designing Training is the best thing to do.