Top 5 Online Photography Courses for Beginners
Photography has become one of the lucrative careers in recent years and learning photography has been made easy now. Thanks to the Internet Revolution! Today's unconstrained and rampant access to online education has made photography learning easy and enjoyable. Aspiring photographers can learn the art of photography online without spending more money and time traveling. Here, we help you out with the top 5 best online photography courses for beginners to educate you on everything you need to know in photography- from camera settings to lighting to image composition and photo editing techniques.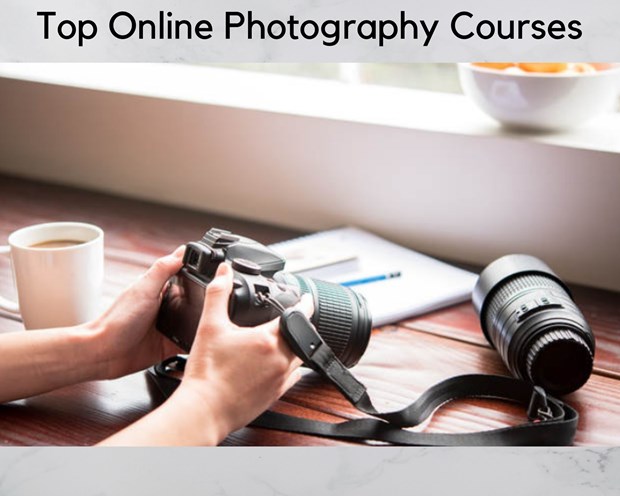 We've got you covered with some most popular and top free online Photography Courses for Beginners below. Most of these courses are available all year round, which you can learn at your own pace. There are also courses available for a short period at a small cost. Go through the courses and find the one that suits best for you.
Basics of Photography- The Complete Guide for Beginners
This course lets you know about the fundamentals of photography and explains how a digital camera works and teaches its automatic and more advanced manual settings. How to photo edit during post-processing and the information on compositional techniques will be covered in this course. This photography training includes valuable resources and materials for extended learning on each topic. Interactive video sessions are included for students to better understand and gain knowledge of cameras and imaging before setting forth into the world of photography.
An Introduction to Photography & Related Media for Freshers
This course is free online photography from the Massachusetts Institute of Technology (MIT) available to beginners. It's an OpenCourseWare initiative featuring video lectures from a UG course at MIT to help out the interested candidates. This photography training involves the fundamentals and technical aspects of working digital SLR and analog cameras. Besides digital imaging and studio lighting, this free online photography course also covers lessons on film imaging, film development, film exposure, and darkroom techniques. It introduces you to compositional concepts like the leading lines and the rule of thirds.
Your Road to Better Photography- Beginners
Udemy offers this free online photography course for beginners intending to make photography learning simple and effective. Instructional videos and interactive sessions ensured to make the online learning experience fun and useful. The focus is on understanding manual camera settings for a myriad of photography applications and in-depth information on shooting in natural light. This course requires you to have a DSLR or mirrorless camera to expand the lessons and master the exposure triangle for shutter speed, aperture, and ISO. Pick up any camera and enjoy complete creative freedom by learning this course.
Basics of Digital Photography for Beginners
This free online digital photography course covers shutter speed, light and exposure, lenses, ISO, and composition and creativity by experts. It lets you get out of the auto mode and exposes you to get more creative by introducing the fundamentals of light and exposure. You'll also get to learn how to pick the perfect lens for the photograph you click.
Alison Free Online Course & Learning for Beginners
Alison provides a free online photography diploma and certificate course in a wide range of disciplines for beginners. This course includes the designated photography to take photography to the new heights. Alison offers certificate and diploma courses for beginners, intermediate and advanced photographers on digital photography. It is the best course if you aspire to learn more about composition techniques, exposure settings, and post-production tools.
Besides the courses mentioned above, there are various online photography courses available free for beginners. If you are looking forward to joining any specific online photography course or training, then connect with Sulekha for comprehensive and best online photography classes near you.