Top Fashion Designing Courses To Opt Now
The fashion industry is one of the fast-growing creative fields in India. Apparel Designing, being the central aspect of fashion designing, is a demanding job in India and foreign countries as well. For those looking for professional apparel designing courses, Sulekha provides the expert service providers in this field. The fashion academies and institutes that withholds talented professionals in apparel training will train their students to offer them a bright future.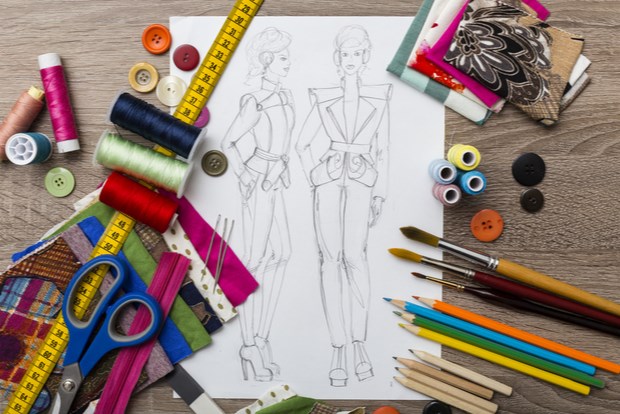 What is Apparel Designing?
The apparel designing comes under fashion designing where person expertise in designing clothes, creating dresses by conceptualizing them, inspecting the creation of clothes, etc. The person who specializes in this field will be working for apparel companies like daily wear, fashion clothing, sportswear, functional wearing, gym wear, etc.
Certificate and professional courses in Apparel Designing
Bachelor of Design (B.Des) in Apparel Design
One who is pursuing this course will have to study about the history of costume and fashion design, science and liberal arts, design management, concept designing, apparel quality procedures and practices, apparel standard & quality control, fabric manufacturing and dyeing, auto cad and other computer based applications for designing, fashion research and forecasting, apparel production and management, apparel production techniques, e-commerce in fashion industry, artificial intelligence application, and material optimizing for fashion products.
Bachelor of Fashion Technology in Apparel Production
This course includes the study of apparel manufacturing technology, information technology, quality management, artificial intelligence, fundamentals governing aesthetic and design elements, the fundamentals of management, extensive knowledge of raw materials including fabrics and trims, extensive knowledge of machineries involved in the manufacturing of apparels understanding of production planning, merchandising, work-study and quality control.
Bachelor of Science in Fashion & Apparel Design
The study of this course adds, fiber & yarn science, elements of fashion & design, pattern making & garment construction, environmental & public health, cc & ea (co-curricular and extension activities, history of textiles & costumes, textile & apparel testing, apparel production, life skills or personality development, fiber science & analysis, fashion illustration & design, Indian constitution & human rights, fashion retail, marketing & merchandising, apparel computer-aided design, fashion accessories, draping, needlecraft, textile wet processing, fashion art and design, culture, diversity & society, entrepreneurship development, garment surface ornamentation, apparel total quality management, clothing culture & communication, fashion portfolio & design collection, Indian history, culture and diversity.
B. Des Fashion Designing (with apparel designing as the main course)
This course adds pattern making & draping, introduction to textiles, introduction to fashion design & fashion technology, fashion theory, social science, management introduction to fashion sketching & illustration, history of fashion, apparel development, current trends and forecasting, computer-aided design, fashion illustration, children wear design, design process, apparel design for style, men's wear design, advanced draping, model & prototype development, research & communication, element of colour & design, fashion model drawing, fashion accessory, art appreciation.
Job opportunities in the field of Apparel Designing
To be a successful fashion designer, all you need have is excellent thinking skills and a fashion designing degree/diploma. Below are some of the job opportunities where one can shine in the field of apparel designing:
Fashion designer
Fashion illustrator
Fashion stylist
Fashion coordinator
Fashion consultant
Fashion merchandiser
Floral designer.
Course duration and fee structure for Apparel Designing
| | | |
| --- | --- | --- |
| COURSE | DURATION | APPROXIMATE FEE AMOUNT |
| Certificate in Fashion Design and Clothing Technology | 1 year | Rs 60,000 to Rs 80,000 |
| Certificate in Indian Fashion Apparel | 1 years | Rs 80,000 to Rs 90,000 |
| B.F Tech in Apparel Production | 4 years | Rs 7 lakh to Rs 9 lakh |

Top job profiles in Apparel Designing
An apparel designer will be working under fabric stream at various positions. Some of them include:
The beginning step of an apparel designer is costume designing. The professional will work for clients on a wide range of costume designs. They will also involve in illustrating, creating patterns and designs by adapting to the trend, etc.
The important agenda of the fashion world is to stick to the current trend. The fashion researcher/forecasters will either create a pattern or keep an eye over the changing trends and customize it according to their creativity. By working with the right apparel designers, fashion researchers will design and create a trend in the market.
This designation is a responsible job in apparel designing. Whatever the trend is, if the quality fails, the brand fails. The quality checkers/controllers will check the quality of the fabric, uniqueness of the design, etc.

If you are looking to join the prestigious fashion designing courses, reach out to Sulekha. A number of professional fashion design institutes fulfill your dream of stepping into the fashion world.