Gardening Without A Garden - 5 Tips You Need To Keep In Mind!
How many gardens have you been so far? And first of all, do you even get time to visit gardens? Then make your own garden in your home to stay fresh and which will also help in meeting your needs. Make a start and get your hands dirty! Grow what you need and make proper use of it.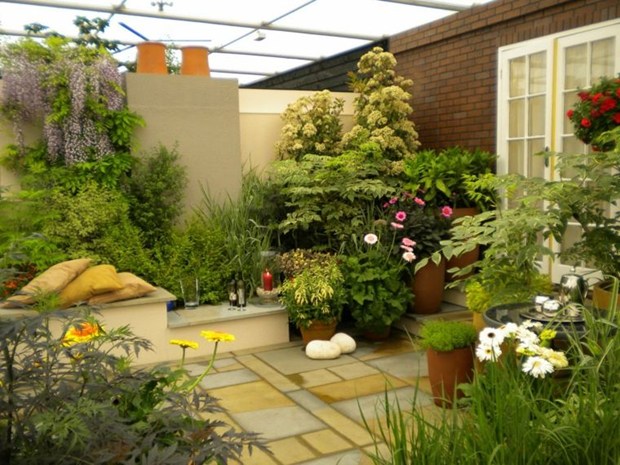 Below are few tips you need to keep in mind if you are planning to start your garden in your home:
1. Check the Space requirement
You have decided to make your own garden in your home premises. But where exactly ? Terrace and Balcony are good options to plant. Make sure the space you chose receives direct sunlight for 2-3 hours atleast every day. The more space receiving the most sunlight are always preferable. And also check spaces where you can place your containers or pots for planting conveniently. The average concrete slab in terrace can hold huge amounts of weight. So it will be perfect to start gardening at terrace!
2. Types of containers needed to use
As soon as you think of gardening, what comes to your mind? A series of plants in different sized pots, right? Well, think beyond the pot to make it more attractive and unique. Anyway, the most important factor is that it should be able to hold water and soil and other ingredients in any type of container you chose. An empty bottle, a plastic bottle, an unused helmet, etc can be used for planting trees. Other than this, you get pots made out of clay, mud, cement, terracotta, etc. Convert unusable things in your home into the most usable ones
3. Choosing the right soil
Selecting the exact soil for that particular plant is very important. If you have no clue about soil, then evaluate an already grown plant which indicates healthy soil. Using same soil is a bad idea for growing vegetables or flowers in pots especially. The soil facilitates the plants with the right amount of nutrients for their growth. Do enquire and research on the soil types for each plant you wish to grow.
4. Proper amount of Sunlight
Some plants require too much sunlight for its growth whereas few plants don't depend much on sunlight. Seeds sown in a seed tray don't need direct sunlight for the first two weeks. Every plant has different sunlight requirements. First, understand and learn the needs of each plant you like to grow! Observe the growth of plants timely and make a note of it. This will help you to arrange your plants in the terrace accordingly.
5. Usage of Water
Water is one of the most essential constituents which plants require. Similar to sunlight, water requirement for every plant varies. On an average basis, watering every alternate day is a good solution for their proper growth. Be careful while watering the plants. If you water the plants more than required, then the plants will lose all its nutrients. Do monitor your plants and you will notice when they look dried up or not.
Keeping all these essential requirements of plants in mind, start your own terrace gardening. To receive professional help and advice, contact the best terrace garden contractors now!