How To Get An Enviable Terrace Garden
Always longed to get into gardening but never found the right time? Always wanted a garden but did not have a backyard to make one? Always wanted a green quiet place but couldn't find enough space in your home? Terrace Gardening is the perfect solution for all your gardening desires. With the wide range of equipment and information involved, it can be quite confusing initially.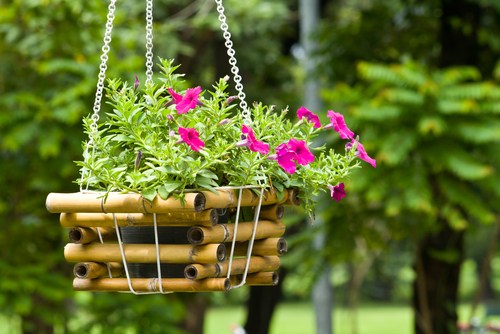 So here are 5 simple steps every beginner can follow while creating their very own enviable terrace garden:
1. All about space: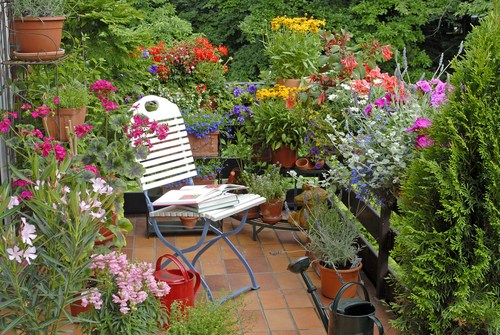 Planning a terrace garden is all about visualising the space you have and then making the best use of it. The space might be a small one, but it can still accommodate an elegant and beautiful garden. A useful and appealing garden can be created even in the smallest of spaces such as window sills and balconies. It all depends on the layout and arrangement of it. So for the dream garden, visualise a design in your head and follow it as closely as possible.
2. The Right plants in the right season: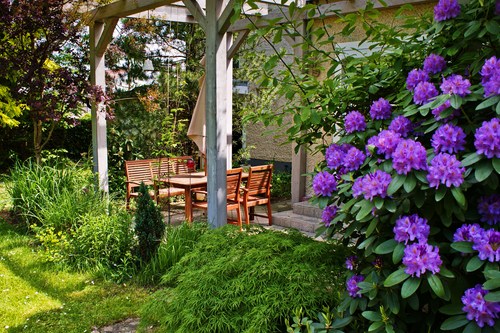 The second most important step in creating your dream garden is to organise and chart out a gardening schedule. Plants require a lot of care and attention. It has been proved that plants react and respond through their growth if they are given special attention and care. The other thing to keep in mind is that a lot of plants are seasonal and have varied growing conditions. These factors need to be looked and a proper schedule for the plants needs to be drafted accordingly.
3. Reuse. Recycle. Replenish: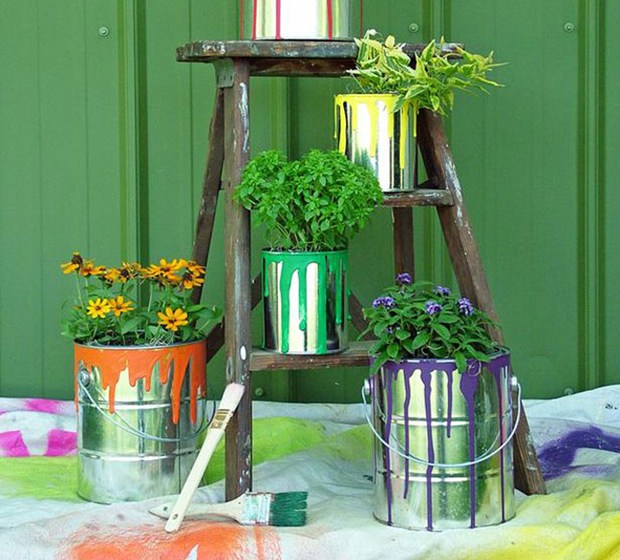 It is a common misconception that plants need specific pots to be grown in while the fact is that plants thrive in any space they are given provided they receive the apt amount of water, sun and care. To be environment-friendly and help get rid of a few unnecessary elements in your house, place and grow the pots in recycled containers. Use old paint buckets, dishes, smaller pots etc., to be a responsible citizen. To add some colour and vibrancy to the same, you can even paint the boxes and pots as something you would want it to be.
4. Verticals and Horizontals: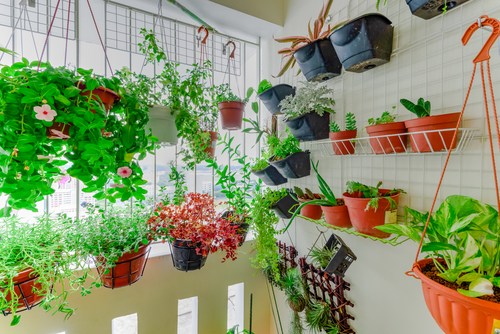 It is said that 'Variety is the spice of life' and that holds true while creating a perfect garden as well. Change things in every corner of the garden by mixing up pots of different shapes and sizes. Hang a few pots if possible for your very own version of the 'hanging gardens' and take some green to the walls and grills as well. Make the garden as asymmetrical as possible and make it stand out from your garden variety of gardens.
5. Fancy it up: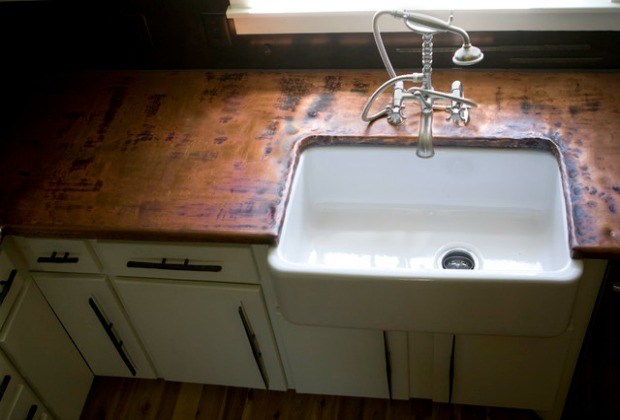 If space permits, throw in some furniture or a small fountain or a hollow pond with fish to make the terrace garden truly remarkable. A small swing or a single set couch will make the garden all the more appealing and an ideal place to be for all nature lovers. These additions will help add character to the garden you have been dreaming of creating and taking it up a notch higher than what you had imagined too.
Such a serene garden can be the perfect escape from the stress in today's world. It will most likely be the most used space in your home once you set it up just the way you wanted. But creating a garden on your own can be quite a task if you don't know the right places to get the right equipment. Going for Professional Terrace Garden Contractors might be the answer in such a situation.