Stone Cladding for your Home
Cladding certain niche areas of your home, on either the exterior or interior, or both, with stone, adds character to the vertical dimension of that space as well as envelopes the space with an inimitable warmth. Stone cladding can relieve a space from starkness by becoming an inherent design element.
So what are the options one has for this?
Ideally stone when used in building design should be a homogeneous architectural element. This can happen only if the designated wall is built of the stone itself, chosen aptly to harmonise with the architectural character of the building. For example, some homes are built wholly or partly with intrinsic materials like rough granite, dressed natural stone of some kind or wire cut bricks that are left exposed sans plaster.
Stone Masony Wall as an Architectural Element
However, for various reasons, in many situations this does not pan out & in such a scenario surface cladding of stone is a great option.
Surface Cladding Of Stone as an Exterior Feature
These stones are available in the form of tiles or panels in the case of larger natural stones and in the form of mesh mounted panels in the case smaller or more brittle stones. These simulate the natural aspect of stone & therein lies its beauty. They are fixed to the designated areas with cement and plaster or adhesive as recommended by the vendor.
Sandstone, Dholpur stone, rough granite, slate, travertine, etc. are popular materials used for cladding. These may be dressed as panels, tiles or stacks that provide immense design options & are available in different natural shades & hues. However, most rough cut stone cladding needs to be finally finished with a layer of matte epoxy clear coating to protect the stone & render the cladding easy to maintain.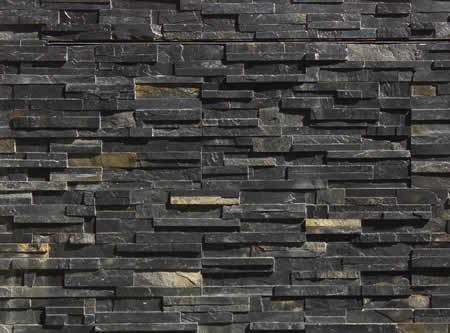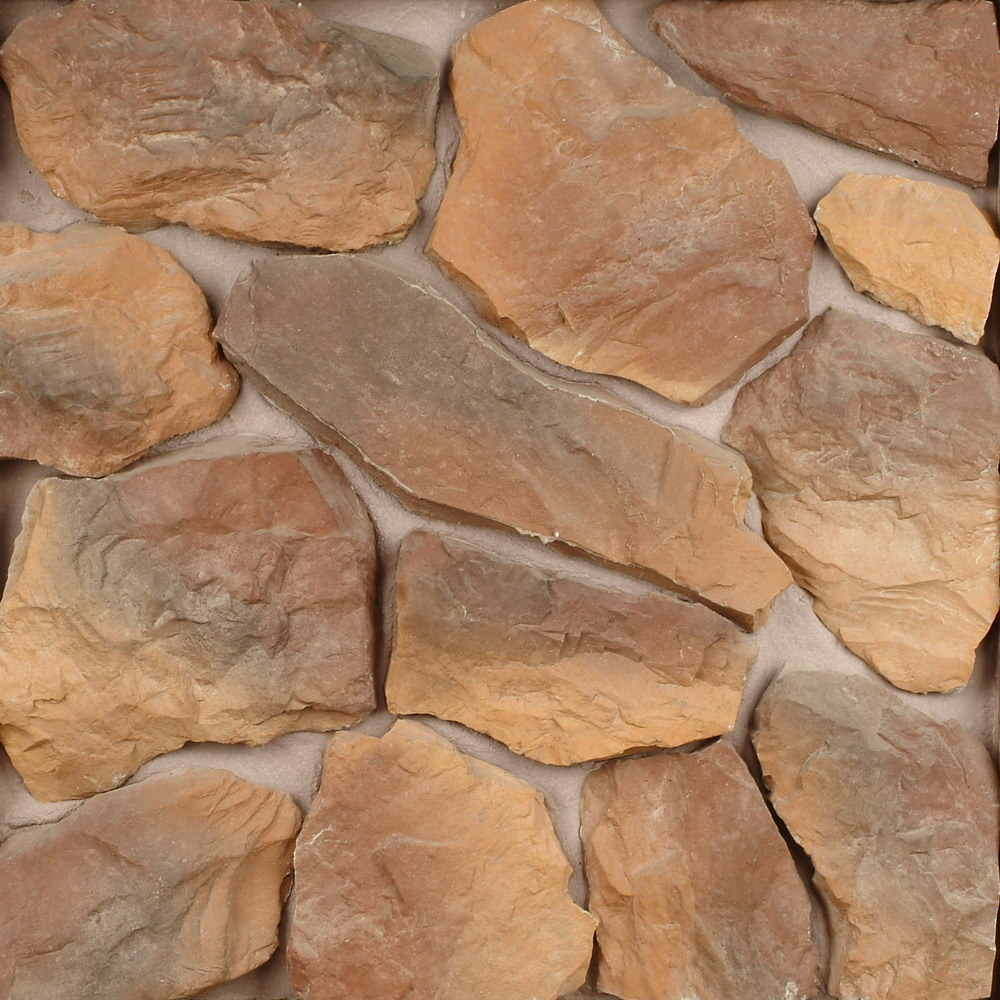 Some Types of Stone Cladding
Certain materials like sandstone can also be laser cut to form carved or fretwork panels that are laid together to form "theme / feature " walls.
Many suppliers even offer great choices in factory manufactured cement tiles that are meant for formal areas like drawing rooms & even bedroom backdrops. These are generally expensive as they are mostly imported, but as they are meant to decorate only certain niche areas, like the backdrop of the television panel or the rear wall panel of a bed, the total requirement will only be in small quantities. These are an attractive option as they are available in designs & finishes that no natural stone can deliver. Some of these stones have dramatic metallic finishes in gold, silver, bronze, copper, etc. that can lend kitschy flamboyance to a space. These are mostly self-patterned monochromatic tiles that rely upon the three dimensional texture of the designs which are mostly abstract or geometric, in swirls, waves, etc. & are hence a great design option for modern or futuristic homes.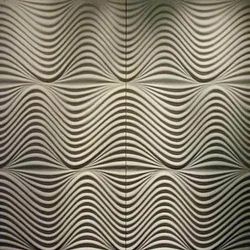 Textured Wall Cladding Panels
Which are ideal spaces to treat with wall cladding?
There is no hard & fast rule with regards to spaces that can be clad. This is entirely up to the homeowner with inputs from the professional architect / designer, if one is involved. However, entryway or staircase walls, highlight walls in living rooms, bathroom walls (for a rugged, country look) & even study rooms are great spaces to consider for stone cladding on the walls.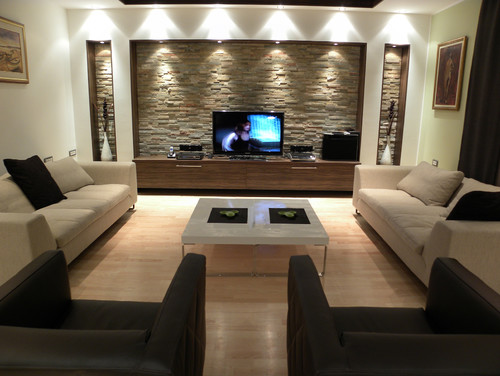 Stone Cladding in a Living Room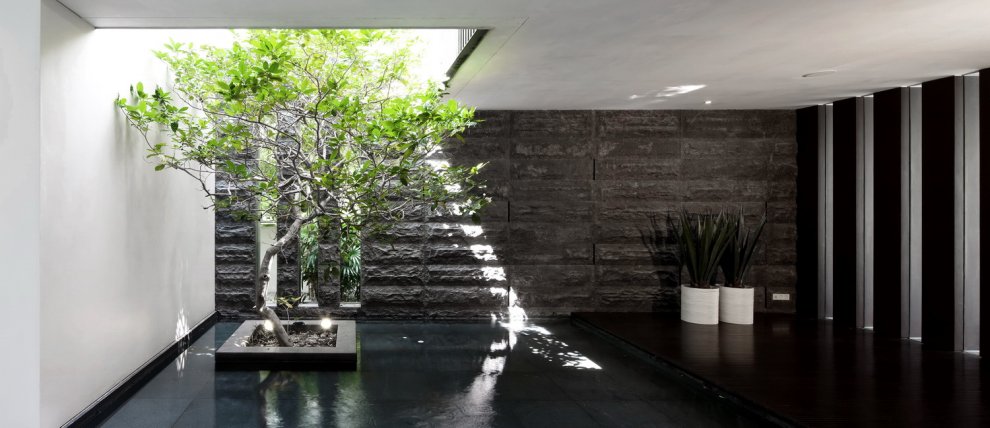 Stone Clad Wall of Indoor Courtyard
Photos Source: The Internet