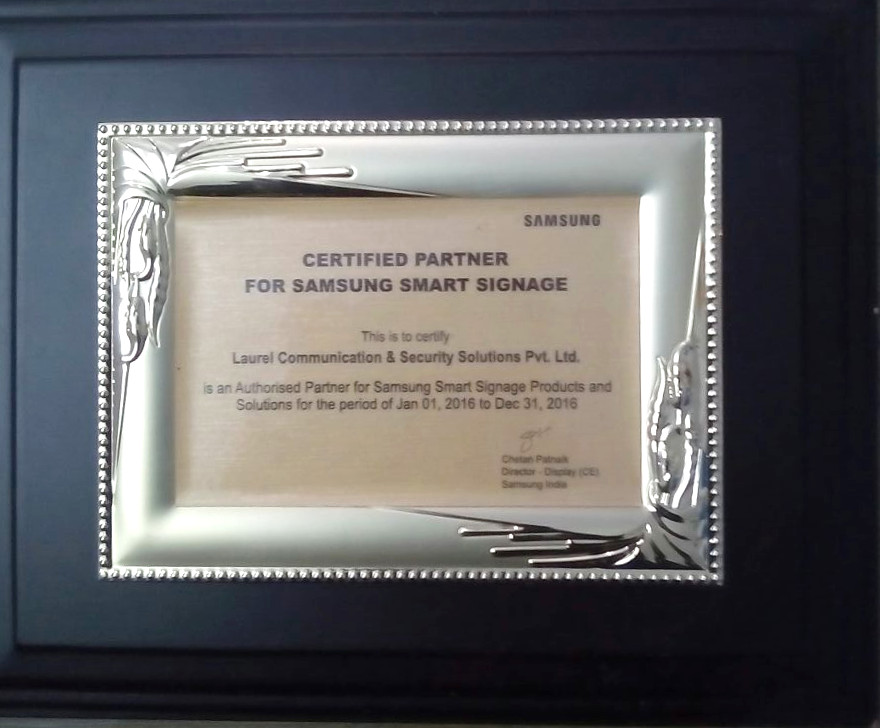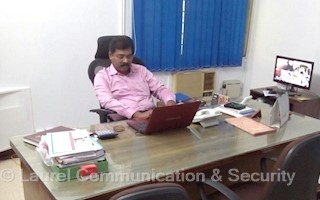 Laurel Communication & Security Solutions Pvt. Ltd
Request Quotes
Recently Enquired Users100+
Overview
Sulekha Score: 8.3
Laurel Communication & Security Solutions is a flagship company backed by decades of experience in providing end-to-end comprehensive telecom networking solutions. Our forte is our entrepreneurial skills founded on ethics, principles and a sound, long-term management policy. Our pioneering spirit has helped us to make a mark in every segment of the market in South India, including large MNC's and Government sectors. Our association with global brands is based on quality and not on financial considerations. Hence our relationship with global brands such as Panasonic, Canon and Hikvision has flourished on a platform of mutual respect and commitment to quality. Thus helping us to integrate, develop and implement solutions to the different market segments such as software companies, banks, financial institutions, educational institutions, the manufacturing sector, garment export sector, BPOs, hospitality industry, public sector organisations, and our list goes on. We have already positioned ourselves as one of the leading players in the region's telecommunications market.Laurel CSS's proven expertise in our field of operations makes the difference - whether we are assisting our client to select the best CCTV/Key Telephones, Projectors, Biometrics, Burglar alarms or Audio/Video conferencing solutions, our aim is to provide a gamut of services that facilitate improvement in the work-life by not allowing ourselves an iota of leverage on our sales and service commitments. Laurel CSS has the most efficient, cost-effective range of superior products that have made us a name to reckon with in our sphere of activity. Our mission is to provide products high on compliance and an after sales service that is timely and cost efficient. This has made us the preferred choice of clients, and most of them have a long lasting, fruitful relationship with Laurel CSS as their number one choice for all their office automation needs.AWARDS & ACCOLADES: (PERFORMANCE)One of the feathers in our cap is our company receivedThe Regional Gold Award for "Excellent Performance in KTS (South)".Also, Panasonic India Pvt. Ltd certified our company as their Gold Partner of FY 2012-13 for PBX. With our steadfast and focused approach, we hope to reach many more milestones in the days to come."We Thank all our Customers for Achieving this Awards thro their continuous business support."Managerial Expertise:A country is as strong as its soldiers and firepower, and a company is as professional as the people who serve in it. We are proud to state that we have the cream of the pie when it comes to our management team, right from our Managing Director. There are people ranging from a decade to three decades of managerial and entrepreneurial experience in the field of office automation. They all have a repertoire of case studies up their sleeve in companies for which they have served in the past and their learning curve to avoid the pitfalls of other companies is richly used by Laurel CSS. In fact, even our Managing Director has a rich experience in the field of office automation for more than two decades.Laurel CSS came into existence in the year 2011-2012 as a proprietorship company out of a vision for infallible service and with a drive to value the customer more than the money they contribute. Laurel CSS Security Products & Telecommunication technologies right from the day of inception were able to raise the benchmark of service to new levels, and today it has grown into a limited private status purely due to the goodwill of our ever so many customers from various verticals whose trust we have never failed. Our Market Share:Curious to know our market share, we hired a market research bureau to do a study on our market share, and they came up with some surprising results that brought a smile to our faces. We now enjoy an 8% of market share on the main telephone products and enjoy an even greater market share in service of these products, showing the poor after-sales service of many a fly-by-night companies and the subsequent migration of those customers to our service bandwagon. Almost similar is the story for our other products such as CCTV camera (10% market share and 14% service share), Audio/Video conferencing equipments (7% market share and 9% service share), biometrics Systems with 5% market share and 8 percent service share, burglar alarms at 12% market share, projectors at 5% and video door phones at 6%. Our survey also indicated a segment-based market share with our market share ranging from 10 to 15% in segments such as service industries, banking and manufacturing sectors.Products We Serve:We are proud to call ourselves a one-stop shop for a range of office automation products such Telecom(EPABX/KTS(Hybrid, Analog, and Digital), Security Systems(CCTV, Burglar Alarm, etc) & Access Bio, Card Reader/Scanner, Attendance Register, Security Systems(CCTV, Burglar Alarm), Access Biometrics, Card Reader/Scanner, Attendance Register. We have longstanding tie-ups with technical giants such as Panasonic and Hikvision Digital Technology Co. Ltd. Our range of products is high-end technically and low-end cost-wise. Some of the features that our products carry are way ahead of most competitors in similar fields. For instance, our video door phones come with remote and without a remote. A remote for a door phone helps people to know who is at the door with the display of that person even on the remote.We have had a synergy with these companies in a way that our dedication and focus is so very complementary to the high quality of equipments these companies are known to manufacture. No wonder we have a winning combination that has endeared many customers from individual houses to huge corporate houses to Laurel CSS.Total Solution Provider:Take a tour of any company and the office automation that first meets the eye at the reception is Key Telephone System along with a PABX/EPABX system along with a copier. But before getting into the reception area, you perhaps have to go through the Biometrics or in some cases a Video Door Phone. Now, going from the reception into the conference hall, you will see an interaction board (Panaboard), an LCD projector, audio/video conferencing facility and also key telephone system. This key phone system is found anywhere from a CEOs cabin right up to the pantry. Hence we see this as an immense opportunity to serve our customers from the topknot to the shoe sole and this where our expertise and our dedicated and well-motivated team of technical personnel play a crucial role right from a pre-sale demo to the last day of the life of the equipment we supply. Of course, we continuously route many offers to our valuable customers whenever we have some attractive buy-back offers with up-gradation options that are available to us by our principals.Customers We Serve:With the range of products we have on our shelves, it is elementary to deduce that we could help anybody from an individual in a house to a huge multinational corporate house with offices all over the country. But we treat all our clients with equal importance and not based on the revenue we generate from them. For us, it is our reputation that matters and nothing else. It is then of little wonder that we have our customers in residential areas for products such a door video phones, key telephones and LCD projectors to huge corporate houses that have the entire range of our products. We serve corporate clients, Industries, Commercial Places, Institutions, Traders, Government (State, Central, Quasi, and Rural administration), Hotels, and home and residential Customers. Our security systems are installed in most high safety and barricaded areas. Most reputed hotels have our fire alarm systems and CCTV cameras. Our biometric access is found in many BPOs, IT and ITES companies in and around Chennai.  
Read more
More information
Address
No. 14/26, Govindan Street, Ayyavu Naidu Colony, Aminjikarai, Chennai - 600029
Photos (5)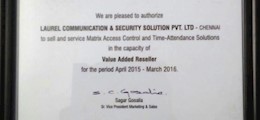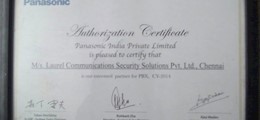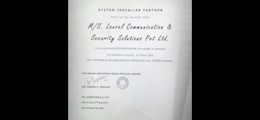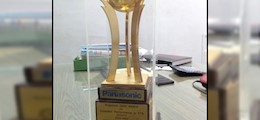 Ratings & Reviews for Laurel Communication & Security Solutions Pvt. Ltd
Customer reviews
Please select the service
they are give the perfect solutions for Home Security system solutions. like a CCTV, EPABX , Bio Access systems Video door Phone- Panasonic. they are authorized for company products congrats.............................
Delete
It was complete Professional company with perfect staff members will absolute solutions to the customers.
Delete
From this dealer, we have purchased the Panasonic EPABX for our official requirement. It has 3 main line and 8 extensions. They gave us prompt service. We were satisfied with the deal. The price was economical.
Delete
Through this vendor we opted Electronic Safety Locker for our office Purpose. This People are very prompt and professional in their service. We got it done at the price of Rs.10,000. I'm Happy to avail their service.
Delete
There was software issue in our Biometrics System. I called these people, they came within few hours and resolved the issue. They charged me Rs.1200 for the service. The service was good and I am happy with their service.
Delete
Frequently Asked Questions
What are business working hours?
Monday - Saturday : 9 AM - 9 PM