Chandelier Bling! Light up your home in style
A good chandelier isn't merely a lighting fixture. It is a statement piece. And when chosen in accordance with the overall décor theme of a house it can really bring in a sense of richness and elegance. However, many of us tend to assume chandeliers are a rich man's plaything. Wrong! There are chandeliers these days to fit pretty much all budgets, depending on the size and type of material used. Here's a lowdown on the different kinds of chandeliers you can choose from.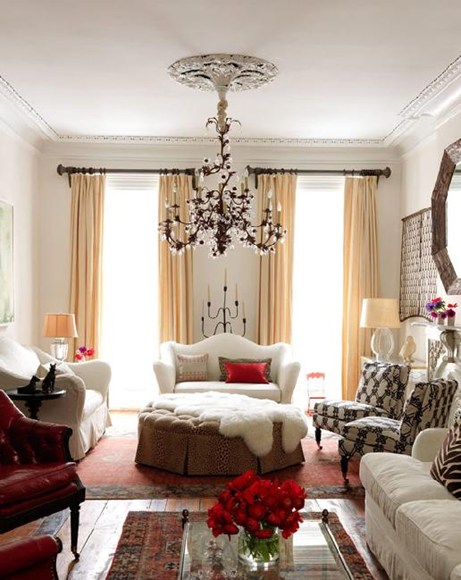 Source: betterdecoratingbible
Size
It is important to pick a chandelier that suits your space. An oversized light fixture for a small room or a very small one for a spacious room will spoil the whole look.
First, determine the square footage of the room in which the chandelier is expected to be hung. For a room that has a size of 10x10 feet, choose a chandelier sized between 17 and 20 inches in diameter. Likewise, for a larger room of 12x12 feet or 14x14 feet, a bigger chandelier (25 to 36 inches in diameter) can be installed. Bearing this in mind, visit various shops, analyse the various models and pick the right size.
Frames
Chandelier frames come in a variety of materials- ceramic, glass, plastic, wooden- but metal frames are the best. They do not chip or crack easily and generally have a chrome finish.
Styles you can choose from
From the simple to the highly-intricate, from the traditional to the modern, there are a number of styles to choose from. Here are a few popular styles:
Drum chandeliers
This model is best suited to small rooms and is very easy to install. If you are particular about having the light focus on a small space, opt for this type.
Price: Rs 10,000 onwards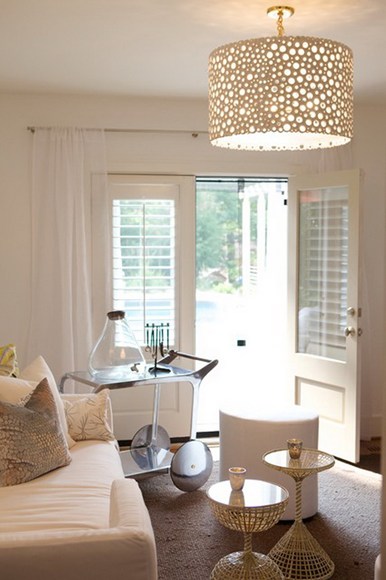 Source:patiosdepot.com
Mission-style chandelier
Also known as 'arts and crafts chandelier', this adds a great deal of style when installed in entryways/hall ceilings. While it is available in a number of materials, the stained glass version stands out for its sheer vibrancy.
Price: Rs 10,000 onwards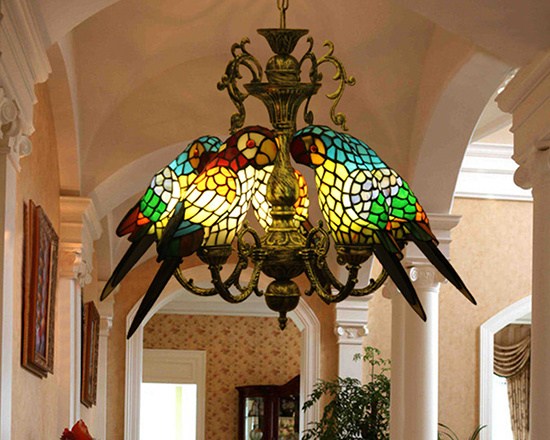 Source: stainedglassspark.com
Candle chandelier
These are among the earliest kinds of chandeliers. For a more contemporary look, choose models that have faux candles using electric lights. Apart from giving the space a contemporary look it will also give the room a mild glow.
Price: Depending on the size and number of holders, the price varies. The smallest candle chandelier with three holders will cost you about Rs 7,000.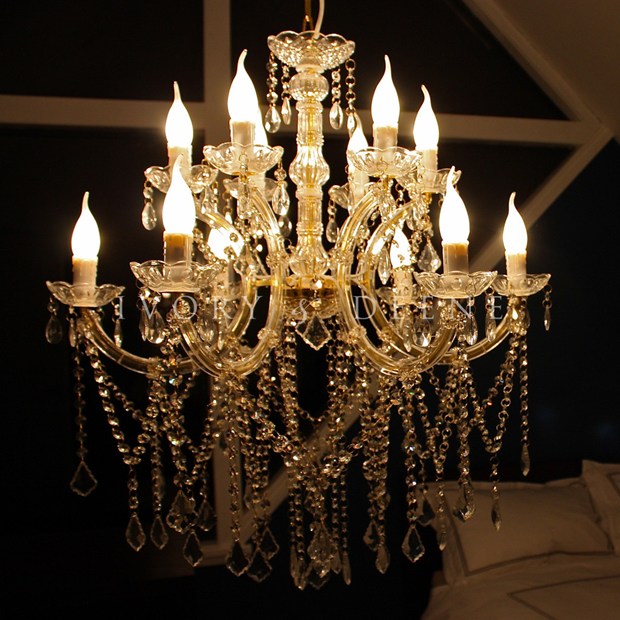 Source: shopify.com
Crystal chandeliers
When we hear the word 'chandelier' most of us visualise elaborate crystal creations. This is the most common and oldest type and different varieties of crystals are used in its manufacture. The crystal prisms and cut-glass reflect/refract light and make the room look brighter and more beautiful.
Price: Rs 8,000 onwards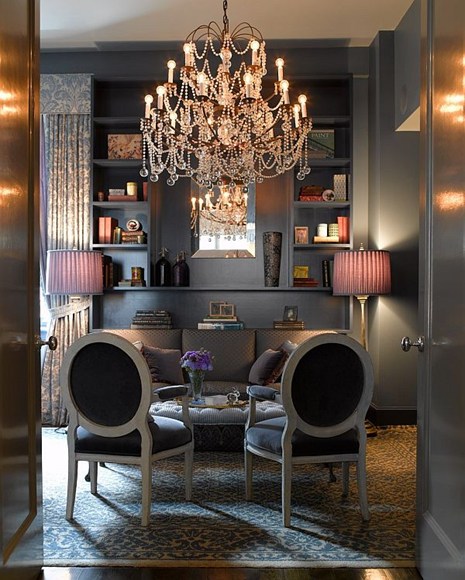 Source:homedit.com
Mini chandeliers These are becoming increasingly popular because of their price, versatility and size. Unlike heavy, hard-to-assemble, expensive chandeliers these are small, cute, affordable and easy to install. They can be used in almost any room.Price: Rs 5,000 onwards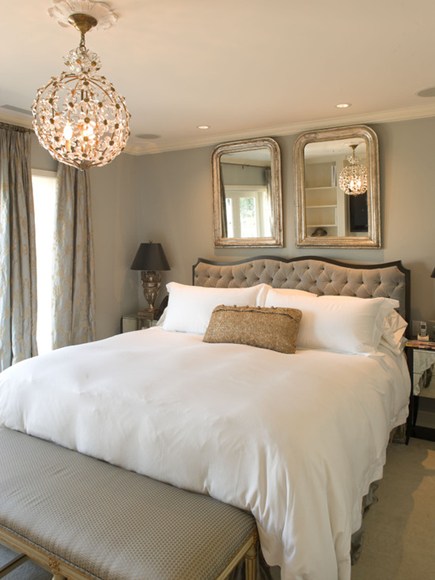 Source: twotendesigns.com
Caring for your chandelier
A solution of ammonia and distilled water will work well even on intricate pieces that are hard to clean. For huge, fragile fixtures, you may need the help of a professional.
So, go on and choose your favourite chandelier for a touch of class!