Home Buying Trends 2021
For most people, the primary purpose of buying real estate as an investment is to make a profit. However, there can be instances where you might buy a property without considering all factors involved and without calculating the total cost. And when you do this, you may not get the returns you wanted, or worse, make a loss.
To make sure you don't make a loss while selling the property or even end up being saddled with an illiquid investment, here are this year's real estate and property buying trends to look out for. While there may be several offers and sales available in the market and the scope for negotiations are high, homebuyers should do their due diligence well as now may not be an excellent time to take risks.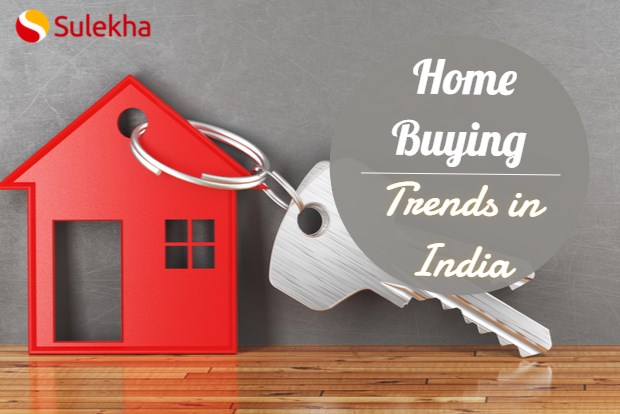 Since the lockdown, global companies have shifted their working behavior, and 'work from home has become a new normal. People are taking more interest in owning a home now than ever before. The attractive offers by lenders, rate cuts in home loans, builder discounts, and reduction in stamp duty charges in most parts of India are a few of many reasons homebuyers are planning to invest in properties.

A survey by "The Mint" confirms that around 82% of a total of 10,000 prospects have confirmed that they are looking forward to buying a property in 2021. The survey also reveals that millennials, who were used to the rental lifestyle, are now keener to purchasing a home this year. The number of individuals between ages 25-40 willing to buy a house has rocketed by 15% in a single year. A sizeable jump in homebuyers' budget is also evident where the majority of the buyers, around 58%, plan to purchase a flat worth ₹40 to ₹60 lakh, whereas 13% want to buy a property within 60 lakh to ₹80 lakh and about 19% of respondents say they want to buy a property within ₹80 lakh to ₹ one crore budget. Only 10% of respondents contributed to that budget bracket till last year, according to the survey.

As people spend more time at home during the coronavirus pandemic, the demand for a bigger house has also increased. As many as 29% of respondents want a 3BHK, the survey finds. For 2BHK, 48% of people give a thumbs up. Both the categories have witnessed a significant jump this year, according to the study.
The survey says that around 57% of buyers prefer ready-to-move-in houses, while 27% look for resale. Buyers are not very confident when buying an under-constructed property due to stalled projects and delayed construction, making it hard to sell in the current Indian market. While 89% of buyers want to buy a property for self-use, 11% like it for investment purposes, so if you come in that bracket, cheap flats that are still under construction can be a good option for you.

Buy a house that gives you the most return by going through all details yourself. Head to Sulekha properties site and find thousands of flats on sale.