Important Things That NRIs Should Know About Home Loan In India
If you are an NRI who wish to buy a residential property in India using a home loan, then it is essential for you to be aware of these taxation and foreign exchange regulations.
With the relaxations of some norms and policies pertaining to the development of Real Estate in India, the circumstances are favorable for NRIs (Non-Residential Indians) and PIOs (Persons of Indian Origin) to invest here. Many NRIs and PIOs buy properties in India either for investment purposes or for their beloved ones. Hence, there exists a huge demand for NRI home loans in India. Catering to the needs and demands, many banks and housing finance companies offer specialized home loans for NRIs. However, unlike resident Indians, there are different home loan rules and some restrictions for NRIs and PIOs in availing a home loan in India.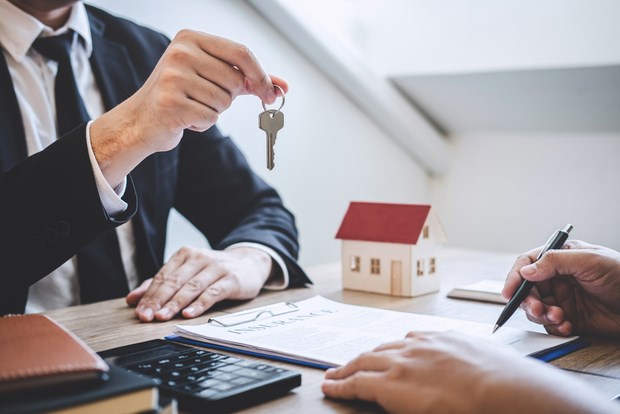 Here are a few things that NRIs should keep in mind before taking a home loan in India.
FEMA (Foreign Exchange Management Act) will determine whether the person is eligible to invest as an NRI or an ordinary Indian Citizen and the Income Tax Act decides obligations related to tax for such investments.
Eligibility
There are some criteria for NRIs who wish to apply for a home loan in India. An NRI home loan applicant should have a minimum of 2 years of work experience in the country he/she is residing while applying for a home loan. 20-30 years (30 years for salaried person & 20 years for a self-employed person) is the maximum loan tenure allowed for NRIs and 60 years is the maximum age allowed for home loan servicing. The applicant's age and income decide the loan-to-value ratio.
Procedure for Repayment
NRIs are given multiple options to repay the home loan such as he/she can transfer the amount from an overseas bank account through the regular banking networks; can issue post-dated cheques or through an Electronic Clearance Service and even issue cheques from a relative's bank account who stays in India.
Taxation Laws
NRIs have different rules and regulations pertaining to home loan in India. They are in a position to plan for taxation in India as well as in the country they dwell in. Managing foreign currency fluctuations is important for NRIs as their income will be in a foreign country and the investment is done in Indian Rupees. Need to stay updated on tax, finance and Foreign Investment Policies with regards to property purchase. In accordance with the home loan terms extended to NRIs, they are obliged to have adequate means to purchase a house or property.
Power of Attorney
In case the NRIs are to extend their home loans in India, Power of Attorney is needed since they live in a foreign country and there should be someone in India to deal with the property. The lenders will require this Power of Attorney for home loan extension of NRIs.
The Total Cost of Ownership
The cost of ownership is the total amount to be paid to the seller in Indian Rupees adding the forex gains or losses at the time of purchasing an asset, statutory dues that are to be paid in abroad and India and the bank loan interest. For instance, if the Indian Rupee appreciates over the US dollar, then the cost of ownership will increase for those projects under construction. If you need the cost of ownership to be locked down in Indian Rupees, then it is best for NRIs to buy a ready-to-occupy house based on the need, capital, and loan term availability.
Obtaining Home Loan in the Foreign Country
NRIs can also obtain a home loan from a bank in the country they reside if it has a branch in India. Since the debt cost is usually less expensive in most of the countries other than India, foreign banks through their corresponding branches in India can provide home loans at an attractive rate. However, NRIs buying a property in India using a home loan will be exposed the currency fluctuation risks.
Are you an NRI looking to invest in property in India? Then, sign up with Sulekha that has a comprehensive list of residential and commercial properties for sale at your preferred price and location.