Guide To Choose Marriage Halls For Your Wedding
Of all the significant tasks that have to be done before your wedding, booking the marriage hall tops the list. Yes, choosing an apt marriage hall is the only way to conduct a hassle-free wedding. In Sulekha, we have service providers who will serve you with the right marriage halls according to your need. However, before choosing your marriage hall, there are certain factors that you should consider. Let's have a look at those.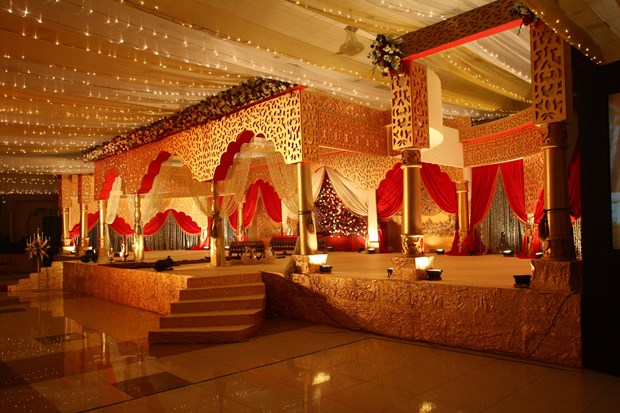 What's your marriage plan?
Before choosing your marriage hall, form the core plan of the wedding. Make the blueprint of the wedding plan. It will help you in finding the right mandap. Some may want to do it grandly while some may want it simple. Certain people would conduct their wedding for five days while some others will rent the mandapam for 3 or 2 days and some other wind up it in one single day. So, before planning about the structure of your wedding will help you find the right place for your wedding.
How large is your crowd?
Of course, you don't want your guests to rush in and stand without seats or proper space in your wedding. So, prepare the rough guest list before booking your marriage hall according to the number of invitees.
What banquet type are you planning?
There are different banquet types available in the marriage halls. Mostly the dining area in these places will be customizable according to their customers. However, check if the hall offers the model of catering service that you are opting for. The banquet categories include family-style, food station, round table serving, full buffet, semi-buffet, etc. See if the marriage hall that you choose provides you with the selected serving style.
Also, see if the party hall allows all kinds of foods. Certain halls do not allow non-vegetarian, and you don't want to know it after booking.
If the hall has all basic amenities?
Apart from being spacious, other amenities are essential for a marriage hall. One should never compromise when it comes to booking a marriage hall. They include washroom facility, proper electric connections, parking space, neat and clean room for bride, groom and guests as well. Also, see if the hall has emergency exits, proper ventilation, etc.
If the ratings and reviews are good?
For a safer side, it is always advised to check the ratings and reviews of a marriage hall on their site. Especially if you have found the marriage hall by surfing through the internet, then you should mainly rely on the verified hall that has strong ratings and reviews from their customers.
All set to tie the knot? Are you looking for the right marriage hall? Log onto Sulekha, the fast and free way to get experts and get connected to the expert Marriage Hall Rental Services near you.