Important Questions To Ask Before Booking A Marriage Hall
A wedding is a beautiful dream ceremony for people who are bound to unite together in life. This precious ceremony occurs in different styles in different countries according to people's culture, religion, and lifestyles. In whatever the custom the ceremony occurs, the wedding is a special event for people who wish to start their life together as a couple. And, planning a wedding ceremony is not an easy task! Right from selecting the bridal dresses to pieces of jewelry, band and booking a wedding hall for your big day, it's a painstaking job. Whilst every little thing is important and can be handled smartly, deciding your wedding venue needs to be focused more as it sets the tone for your wedding. It's the destination where your family, friends, and guests are going to be occupied for a few hours with you in the celebration and it should be no less convenient for them.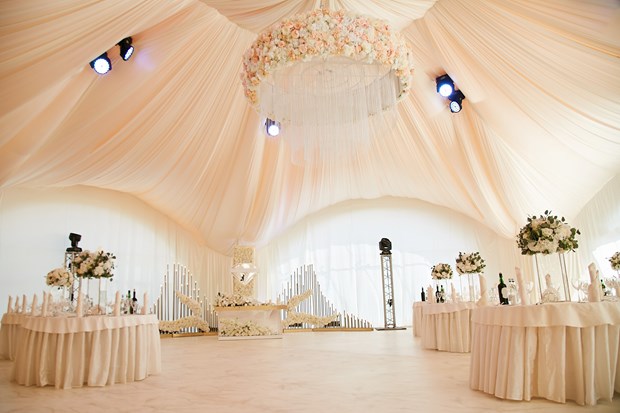 People nowadays dream to have a fairytale wedding with exquisite decorations and settings. For this fairytale wedding to be true, it is essential to choose the best wedding hall that caters to your style of wedding and other requirements. But how to choose the perfect wedding hall and what are the things you need to check before you book one?
Here are some most significant questions you need to ask before you finalize a marriage hall.
Is the wedding venue available on the date fixed?
Wedding halls are usually occupied during the muhurtham dates and wedding seasons, so it is better you check the availability of the wedding hall as soon as the wedding date is fixed. Otherwise, you'll have to either change the date or the wedding venue that is free on a particular date. If you have any specific preference for wedding halls where you wish to have your wedding, then you must be quick off the mark to book the venue.
How much does it cost and other payment-related matters?
Enquire about the total rental cost that you need to pay for the wedding hall and check if there are any wedding packages available that include catering services, decoration and parking. Check if there is any deposit amount you need to pay beforehand that would confirm the booking. Ask for the time and amount you need to pay for a deposit. Finally, don't forget to ask about the cancellation policy to stay in a safer zone. Also, be clear about the mode of payment either cash, cheque, or any installment payments in advance for booking the hall.
What's the capacity of the wedding hall and does it include the necessary amenities?
This is the most significant part that you need to have an eye on. Check for the comfort and convenience that guests would experience in the hall. If possible, have a visit and make sure the wedding hall is spacious enough to accommodate all of your guests with all the necessary amenities. Also, many wedding halls have some rules and regulations in fixing the numbers of guests. So, if your guest is too high, ensure the wedding hall makes room for it, or else, you would either have to trim your guest list or change the wedding venue accordingly. In addition, see to that if you fix a large wedding hall and your guests are less, then it would look empty in a large space.
Is the location where the wedding venue is positioned conveniently and easily accessible?
The wedding hall that you choose should be in a place that is convenient for your guests to travel to. If the wedding hall is situated in close proximity to your town or city, then it would be not an issue. On the other hand, if you are hosting a destination wedding that's far off from your place, then you have to keep in mind that it would be difficult for elderly guests and relatives. Besides, look over if there is ample parking space available to accommodate your guests' vehicles.
Check out the look of space and decoration ideas
Decide your style of wedding and assess if the wedding hall is perfect for your D-day. Look over if the wedding hall already has some and analyze how much you have to put in extra for your decoration. Check out if there are any in-house decorators available or you need to hire one. Confirm with the price quotation if the in-house decorator is readily available and see that it matches your budget requirements and preferences. If you are planning for any event with a band or DJ, enquire about this prior to any restrictions and time-limits if the wedding hall has. Also, get to know about the speakers and sound equipment are in good condition or you need to hire new. Look over the furniture set up in hall, dining and guest rooms.
What about catering services?
One of the most essential thing in the wedding is to plan for a good catering service. Check for the availability of food items and beverages and ensure the food tastes good and hygienic. If you aren't happy with the catering service the wedding hall provides, ask for the wedding hall if there is an option to bring an outside caterer.
Who will be the point of contact, staff, and management to deal with?
Ensure who you should contact for any wedding-related matters and who you will work with on the day of the wedding. Make sure if you are comfortable and have a good rapport with the person as it would be really difficult to deal with a crappy wedding coordinator and it may become a mess on your wedding day.
A wedding is complete when all these things are on hand and planned. Avoid any last-minute hassles, be quick and get hitched in at the perfect moment!
If you are looking to book marriage halls, log onto Sulekha and choose the best marriage halls at your desired price and location.