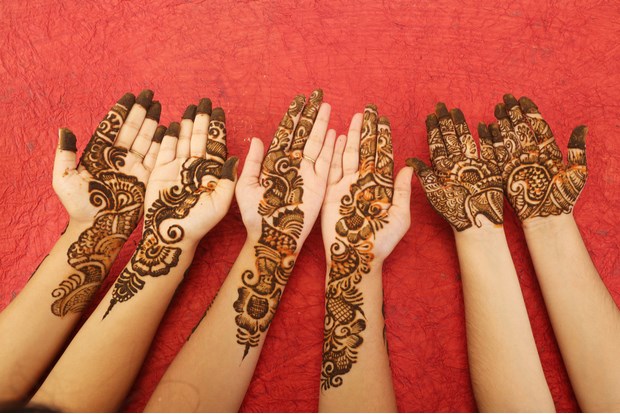 Are you going to be the bridesmaid for your best friend? Excited about the big day? We are sure you must be. So, this wedding season, if you are looking out for simple Mehndi designs, then this article is for you. There are a number of patterns that are in trend. Let's have a look at some of them.
Floral that is never an off-season
Floral patterns are the one that instantly pops up in mind when you want simple and elegant designs. These are easy to apply and yet the beautiful. These patterns can be applied to both Arabic and Indian designs. The elegance of this design lies behind the details given inside the flowers. More intricate the design more will be its beauty.
Peacock with a twist
Peacock is one of the classic designs that are being used in Indian Mehndi styles. Giving a twist in this style by applying jaal style or mixing peacock and floral pattern adds up to the appearance. This enables the designer to explore the patterns well.
Deck up with stones
To make it a bid grandeur, adding fancy stones to your design is also a good choice. This idea will go well with sangeet parties, which will definitely turn people's head around you.
Repetition is nice too
In this style, a flower pattern or a geometrical pattern is drawn and the same pattern is repeated again and again throughout the hands and even fingers. This makes the task simple and yet the end result will amuse you.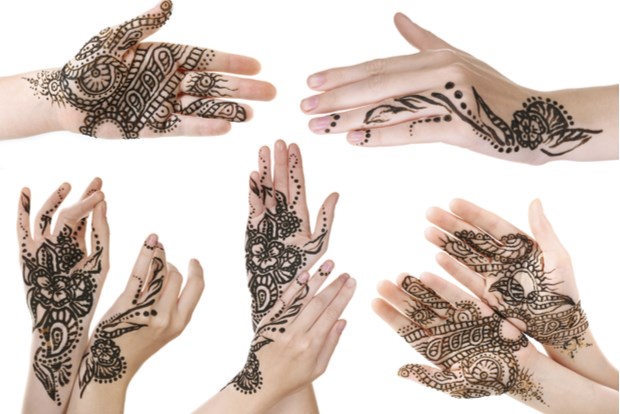 Complimenting hands
For this style, a big design is selected and half of the design is drawn on one hand and the other half in another hand. People will understand the design only if both hands are joined together. This puzzle kind of design is now in the trend. Many combinations can be played in this style. A text can be divided and written, the bride and groom's face can be drawn, floral design can be divided and applied and so on.
Shade away
If you don't want many designs, opt for shade style. This style goes well with floral patterns. Just draw petals of different sizes and shade them. The end result will be a perfect design.
Replacement for bangle
Jewelry design is the one that is loved by everyone. That too, intricate designs of bangles in the wrist adds up the look and feel.
All about round
Starting off with either a small round or a dot or a tiny flower and developing the design/pattern from it sums up this style. This style suits well with birthday parties, house-warming festival, and other small functions.
Hands are still plain? Want to fill it with best designs? Log on to Sulekha.com, the fast and free way to get experts, to get connected to the best Mehndi service providers near you.