With the increasing number of apps in the market, our phones are only getting smarter by the day. By choosing the right ones, our life becomes much easier and efficient. From gaming apps to useful fitness apps, developers are coming up with some interesting options every year. With apps mushrooming on the internet, finding the right ones are a task in itself.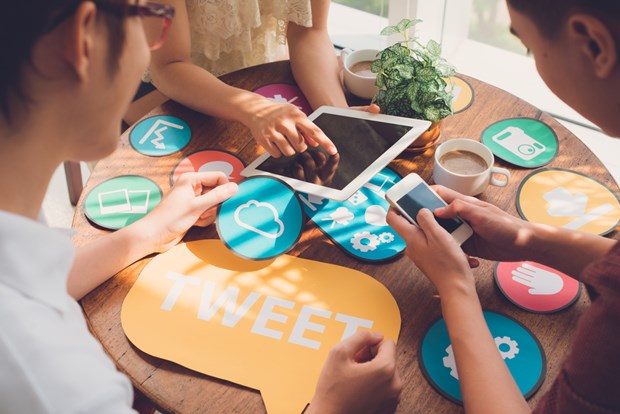 Here are 8 apps that's sure to make your life easier:
7 Minute workout
If hitting the gym regularly has taken a permanent spot in your New Year resolutions, about time you looked for alternatives and here is an effective one. This work out app has multiple high intensity workouts that is slotted for 30 seconds each with a break of 10 seconds in between.
Split wise
This tool solves the struggle of tracking bills and settling expenses with your friends or roommates. All you need to do is feed in the data into the tool and the app will keep a running total of who owes who and how much.
Clue
Giving you a much needed clue to when your next period is coming, this tracker is a much needed pocket buddy. With options to track everything from your period cycle to your mood, this app doubles up as your personal period diary.
Waterlogged
Drinking water is believed to be a healer in itself. The job of this water intake tracker is to ensure that you remain hydrated throughout the day. Particularly helpful for people with hectic schedules, this app has reminders and gives you an updated view of your water intake.
Sleep Cycle Alarm Clock
This intelligent alarm clock is a must have for everyone. Your alarm will be set for a half hour period instead of the usual exact time. The app monitors your sleep pattern and wakes you up during your lightest phase.
Mint
Create easy budgets, schedule payments, and compile bills, all in one place. Manage your finances efficiently and save money in the process by downloading this efficient money manager app.
Worry watch
This unique app is a must have for the stress loaded ones. TIt lets you note down your worries and details about it, providing you with helpful charts and patterns. Not only does this help you ease your worries, it also shows you how irrational some of your fears were.
Luminosity mobile
Mobile games have become an essential part of everyone's life. While in the cab or waiting for your bus, we always turn towards our phone for entertainment. Why not challenge your brains while at it? Designed by neuroscientists, these games are great to improve your memory and attention.
These apps are just a tip of the iceberg. There are many more quality apps developed year round. If this is your area of interest and want to excel in this field, enrol yourself with a recognised mobile application development training centre.