Interior designing is not an easy task especially for a home since every room in the house has multiple sub-components that need to be taken care of. A kitchen interior is not any different. While revamping the walls and kitchenware, altering the kitchen countertop to what is currently on trend, is a total must!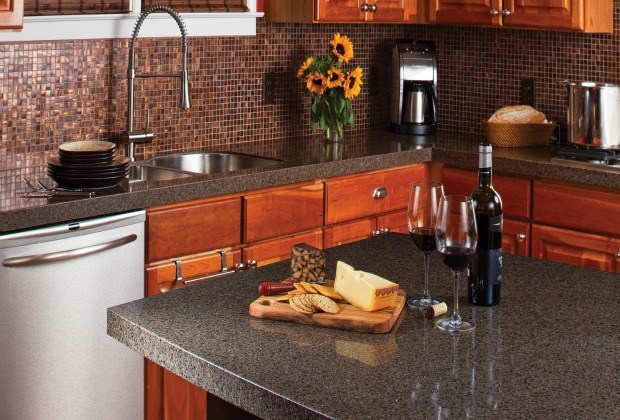 So here are 7 beautiful kitchen countertop options that are sure to make you want to re-do your kitchen right away:
1. Textured Marble: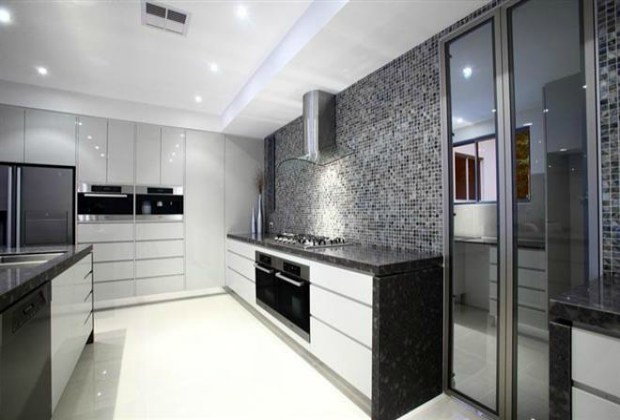 A classic marble kitchen top is a common preference for many since it gives your kitchen an elegant look. Although solid marbles are a class apart, the current trend that has become widely popular is of 'Textured Marble.' This gives the kitchen a superior appearance while still looking like a proper work surface.
2. Stainsteel Top: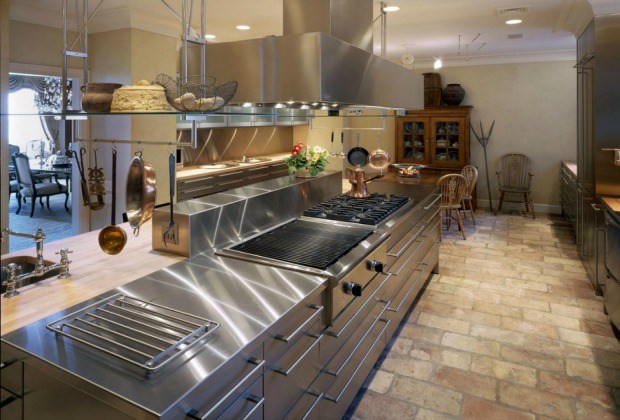 Most people who opt for this kitchen top are active users of the kitchen and know the kind of stains that a kitchen is likely to sustain. This surface has both pros and cons, although it'll look very sleek, it will be prone to constant scratches and marks. This, however, can add its own rustic touch towards the whole look.
3. Wooden Textures: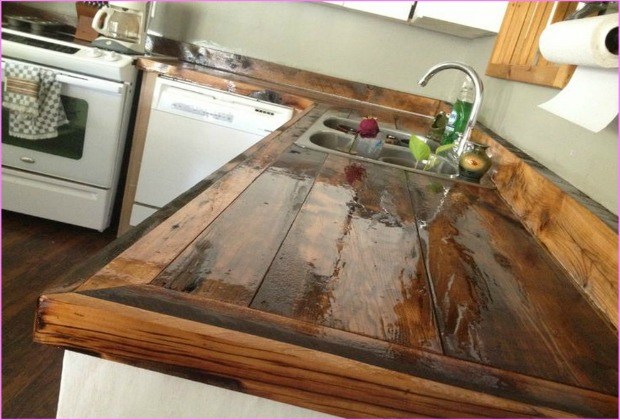 Wood is textured in itself but when you combine it with other wood colours and patterns, they form a piece of art together. This worktop needs quite a bit of care and frequent polishing but overall can give you a stand-out kitchen.
4.Tiled Terrains: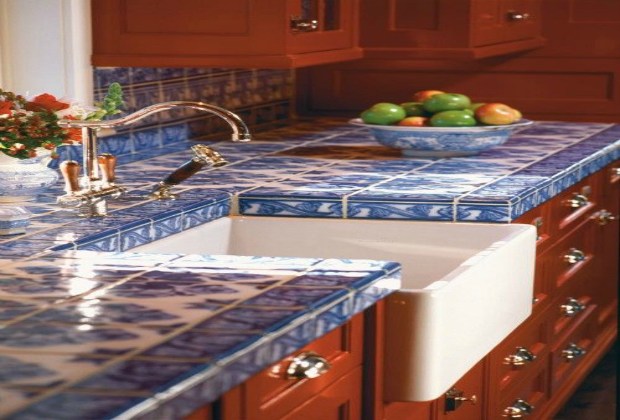 For a Mediterranean vibe, this is the kitchen table top to go for. Shades and textures of these on a table top is sure to transport you to San-Torini and inspire you to create some Masterchef worthy dishes in the kitchen.
5. Blended Coppers: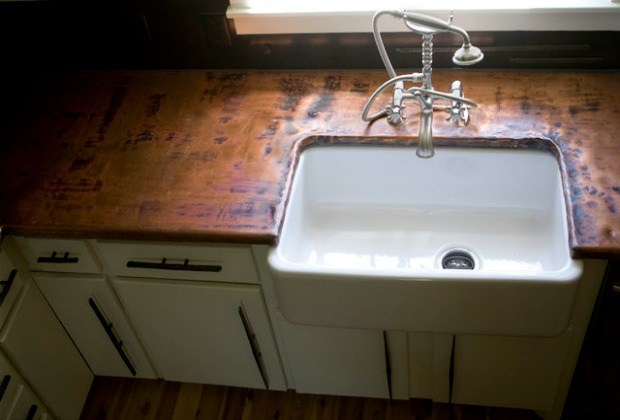 Coppers and metals have become all the rage for the past week and this applies even to home ware. In the kitchen, a dented copper casing for the table is sure to give it a very sophisticated and up-to-date look. The perfect kind of countertop that will look be edgy and useful at the same time.
6. Solid Granite Top: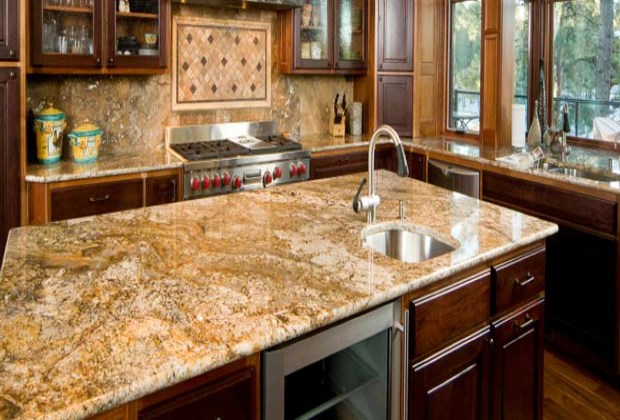 Granite countertops are definitely the most cost effective while being beautiful work spaces. The best part about going for a granite countertopu is that it does not require much maintenance. A solid coloured granite top also gives you a lot of playing options with the rest of the interior design in the kitchen.
7. Shiny Laminates: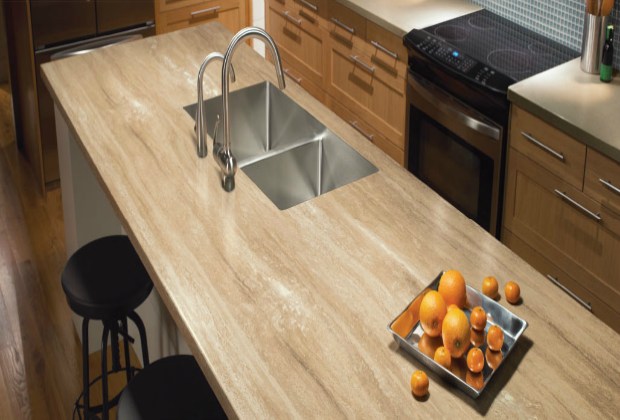 One of the more affordable options of countertops to go for, laminates can be played up or down as per your existing kitchen interiors. The only con with having a laminate working base is having to take care of the scratches and possible marks that it will take on with use. However, it still looks and feels very elite despite its economic cost.
The two things to keep in mind while selecting a countertop are – current kitchen interiors and frequency of use of the kitchen. With trends having at such a fast pace keeping your kitchen top in trend, just as you have done for the rest of the house, is essential. Complete your trendy interiors dream with the perfect kitchen countertop dealers, then you too will get cooking inside, just to be surrounded by perfection!