Everything You Need to Know About Modular Kitchens
The kitchen plays a vital role in every household, especially in Indian homes. The look and feel of a kitchen are given high prominence in Indian homes. It is because of the nature of our cooking and the heavy ingredients we use. Ventilation is key in Indian kitchens. Apart from that, several other factors to consider while constructing a kitchen with our ever-upgrading lifestyle.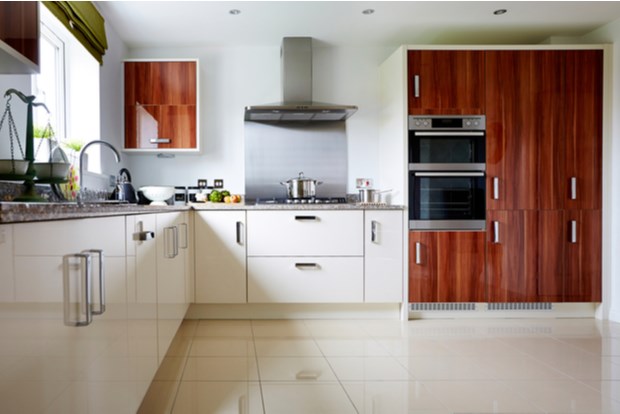 When it comes to renovating your kitchen or building one, modular kitchen dealers come into play. The professional designers who have gathered years of experience in designing Indian kitchens will rightly know the essentials, comfortability, and other factors that should go into a kitchen.
Suppose you want to explore the leading modular kitchen designs. In that case, you can visit Sulekha's modular kitchen dealers page and sign up with the expert service providers registered with Sulekha in one click.
In this article, let's have a vivid discussion on trending designs in a modular kitchen and how to find the right one for you.
What is a modular kitchen?
A good kitchen should have easy accessibility, long-lasting functionality, etc. There are several challenges one has to handle in a traditional kitchen. For example, the arrangement of spices, confusions among dhals, water clogging tension, kitchen cleaning methodology, etc., might not be well-planned while constructing a traditional kitchen. On the contrary, the modular kitchen dealers keep all these points in mind and give out fresh and innovative ideas to solve all these problems.
A modular kitchen will mainly have proper accessibility and easy assembling. These two factors will reduce one's pressure in the kitchen in half. Likewise, modular kitchen dealers will make the best use of space and make it clutter-free. The convenience of a client is put forward before everything while designing a modular kitchen. Hence, one need not face the hassle of dealing with carpenters, painters, and contractors separately while designing their kitchen.
What are the types of modular kitchens?
Majorly, expert modular kitchen dealers set up five types of modular kitchens as per the clients' needs and space convenience. Let see what they are:
One-line kitchen or straight kitchen:
As the name suggests, the one-line kitchen or straight kitchen is a set-up where all the cabinets are arranged in a single straight line. The design is mainly chosen by office goers who are too busy to cook patiently. The layout makes everything easy to access, and so cooking becomes easy for them.
U-Shaped:
If there is too much to go into your kitchen, you can choose to design a U-shaped kitchen. It creates extra space for all your kitchen accessories and also gives a clutter-free space.
L-Shaped:
It is one of the most sorts after kitchen designs according to modular kitchen dealers. One can work comfortably by choosing this design, and it also provides adequate storage space.
Parallel kitchen:
If you want to keep all your kitchen accessories in the most organized way, you will need more cupboards and drawers. It is possible in a parallel kitchen. If you are more into cooking and want to spend a peaceful time in the kitchen, choose parallel kitchen types.
Island kitchen:
A kitchen can be spacious, but a too much-running area might make you tired. Hence, after creating any kitchen layout, you can erect an island counter if you still find a lot of space. Here you can cut all the veggies, make it a breakfast counter, keep all the essentials, etc.
Do you want to make your life better by upgrading your kitchen? No worries. Sign up with Sulekha and explores a handful of top modular kitchen dealers in your city because every cook deserves a better kitchen.