Does your kitchen look disorganised and messy? If so, you can easily revamp your old kitchen with the new ones. Equipped with latest technologies and a flawless organisation system, today's Indian modular kitchens facilitate easy meal preparation, organisation and storage.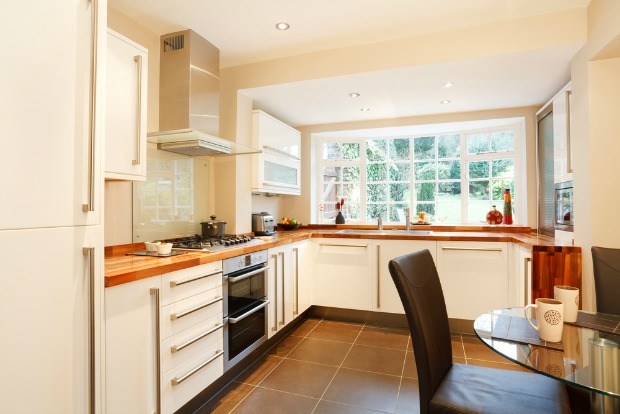 Here are some modular kitchen accessories that are space effective:
1. Drawer systems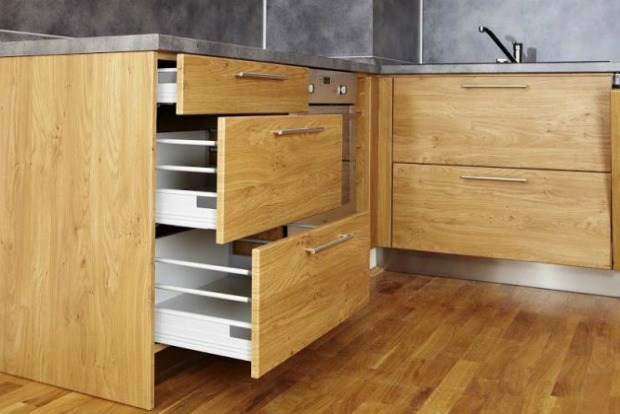 Not having enough space to keep your kitchen utensils? To store your items in order, drawer systems are go-to modular kitchen accessories. They are designed in such a way that it is shallow as well as offers deep storage space. With the sturdy metals in the sides and allowing to open to their entire length, all the items kept inside are fully visible. It ensures that the items kept inside are not displaced even when closing or opening the draw suddenly.
2. Vertical shelves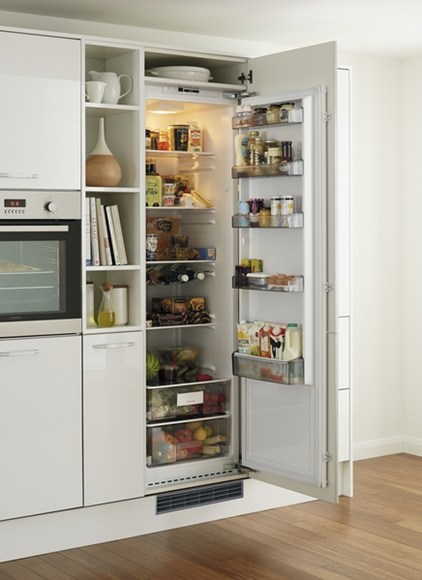 Is there a vertical space in the kitchen which you feel is unutilized? Well, then you can install tall units in your kitchen which makes use of these spaces efficiently. These vertical units provide a neat look when closed while housing diverse items from oil and seasonings to wine and munchies and more in differently sized drawers and shelves.
3. Pull outs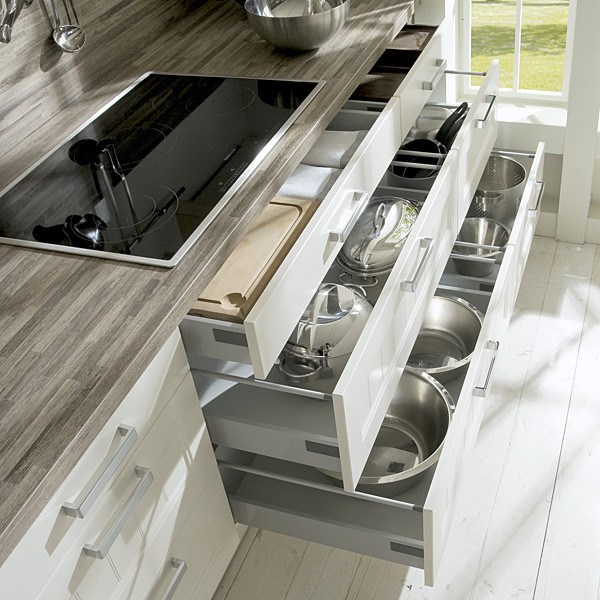 This is best suited for making use of narrow spaces in the kitchen. Pull outs are usually installed near the dishwasher or towards either end of the kitchen. It can be used to keep diverse items like canned foods, bottles, jars, cleaning agents and more and are easily accessible. They are available in multiple widths and ranges.
4. Cutlery trays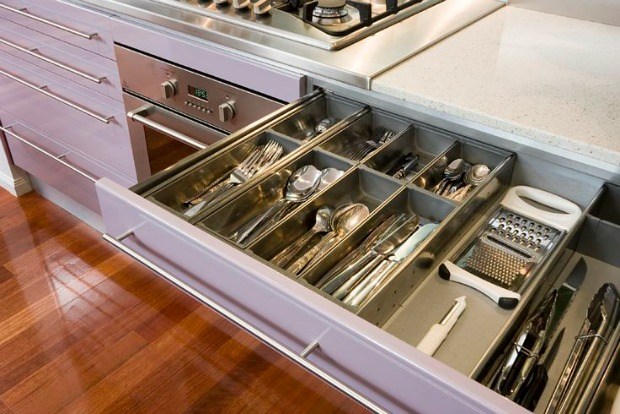 The most difficult part is to find small items in the kitchen such as spoons, forks, knives, etc. To keep all of these essential items in an organised manner, cutlery trays are used which are versatile, must-have modular kitchen accessories for every home. This is a great way to do away with clutter and is especially handy when whipping meals in a hurry.
5. Corner solutions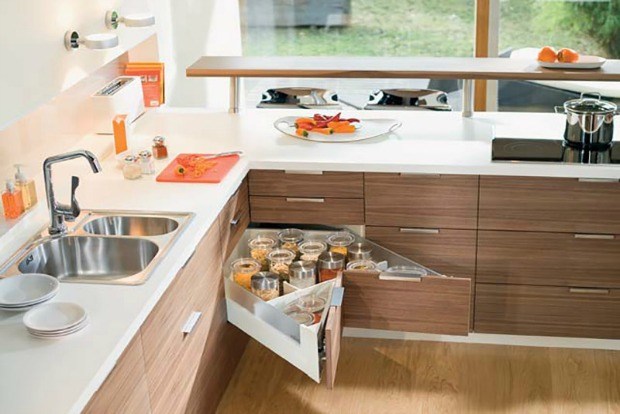 Most of the time, corner spaces in kitchens typically go unused. To fix these issues, you can make use of shelves which are designed according to the space available. For instance, kidney-shaped pull out shelves rotates beyond the standard 90 degrees so that they fully retract into the back. Some of the other styles of drawers are diagonal drawers, deep tray, magic corner and more. These clever, easy-access modular kitchen accessories are a boon, especially for small kitchens, as they can be installed in both upper and lower cabinets.
To get your kitchen custom designed with these accessories, approach the best modular kitchen dealers and give a complete makeover to your kitchen.