With the availability of many software tools, InDesign has unquestionably become one of the prominent publishing design software. By mastering this software, the tools help the designer work easier and faster. Initially, it takes the time to figure out how it works but as you practice, you will get the hang of it! You can easily design your worksheet, book, and documents uniformly with the help of InDesign tools.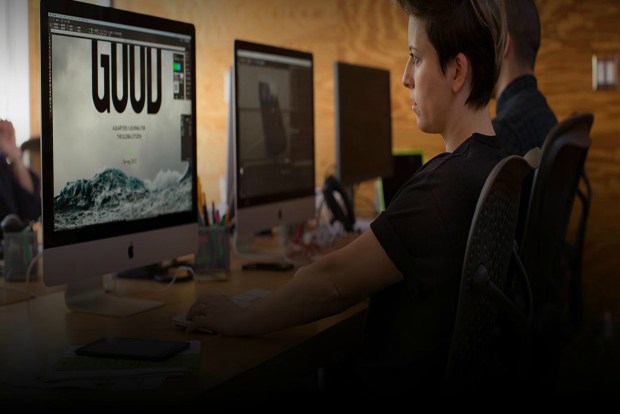 Do you feel that it's difficult to work with the InDesign software? If so, here are few tricks you can follow to access InDesign and help you to speed up your workflow:
Flowing text boxes through all pages
While placing content in InDesign, you need to draw a text box and paste the content inside. If the amount of text is more than the size of your box, then you will find a little red plus sign in the lower right corner of your text box which will help you to extend the text to next page. Instead of drawing a new text box on every single page, simply hold the Shift key and click once on the top left corner of your margin. A new box will appear on that page and every page after to the exact size of your margins, until your text runs out. This is actually a huge time saver!
Choose your color
You can find the eyedropper tool in all the Adobe programs. So, what is unique in InDesign? Here, it provides the user the option to select an entire colour palette rather than just a single colour. In the left toolbar, you will find the eyedropper icon and you can choose the color theme. After which if you click anything in the document, the tool recognizes nearby colors and creates its own palette of 5 colors.
Stay error free
To check grammar throughout your document in InDesign, you can use Preflight that checks for errors related to links, images, fonts, overflow, and a lot more. While working in InDesign, make sure you keep the Preflight check tool switched on so that it keeps you notified if any error is found. Preflight also shows at all times along the bottom of your window — a green dot means you're error-free, and a red dot means there are errors somewhere in your document. It also gives suggestions for the errors made in your document which will help you to rectify the mistake.
Have a look at the preview
To get a clear idea of how your document looks, you can use Overprint Preview option which appears under the View menu. When you toggle it on, you can view all your images in high resolution but will take time to load. If you toggle it off, you can still have a look at the images but with a lesser resolution. In this case, the images will load faster which can save you a lot of time!
These are some of the basic hacks that help you start working on InDesign. To master and use all the features at its best, enroll yourself at the best Adobe InDesign Training center in your locality.