It's time for hot days and cold nights so don't allow bad cold catch the best of you. Common cold is always an exasperating health ailment that deters the vigor and makes you gray. Hence, we always pile up our cupboard with basic medicines for getting instant relief from cold and cough. How about taking remedies with simple do-it-yourself medical treatments with natural products at home?
If you feel like preparing some basic homemade recipes to get rid of cold and cough, then here are some tips that can help you out!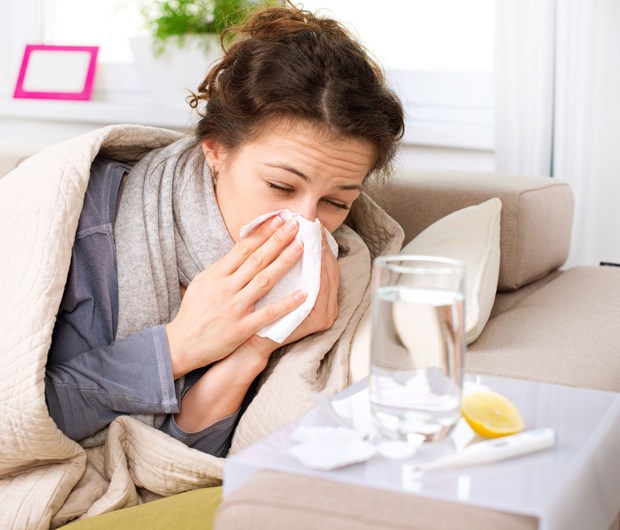 blog.doctoroz
Homemade pill
All you need to have is a piece of ginger, two to three pepper, turmeric and honey. The process goes simple as that:
-Cut the ginger into small pieces and extract the juice
-Roast the pepper and make it to a fine powder
-In a bowl, take some pepper powder, turmeric, honey and ginger juice
-Mix it into a paste
-Make it to small balls like tablets
Take one and put it in your mouth and just suck it till the entire juice enters the throat and soothes it. Repeat this for three times in a day.
Turmeric milk
Often it is said that drinking a ginger tea can give instant recovery to sour throat and can relieve cold. But, going in for turmeric milk will be the most effective treatment when compared to a ginger tea. The steps are easy:
-Boil milk and mix a pinch of turmeric powder to it
-Don't add in sugar or honey
-Drink it twice in a day
Looks easy right? Well this treatment is for children and adult and can be an effective treatment from getting rid of cold and cough.
Garlic
It is the effective ingredient for cold and cough. As it has a compound called 'Allicin' it is often known as the great anti-bacterial agent with anti-fungal stuffs. Better treat this when you catch cold or cough.
-Often cold starts with an earache, if you are a victim to this then you are likely to get cold in a day or two. For this, you can crush few garlic pods and place it in clean cloth. This cloth can be placed in your ears so that the essence of garlic enters into the ears. This will make the ears clear and removes the acnes.
Now if you are at the second stage, then garlic can be used in three different ways like:
-Take some 5-6 cloves of garlic, crush it and stir-fry it in ghee. Take this mixture and drink hot water
-Make a drink by adding these elements: Four cloves of garlic juice, 3 tomato and lemon
-Prepare tomato and garlic soup with rock salt
Herbal brew
Homemade herbal tea is the best medicine to treat cold and cough. The preparation requires these ingredients like: Ginger, pepper, cinnamon and tulsi.
-Take some water in a vessel and add 3 black pepper, 4 cinnamons, some tulsi leaves and some ginger. Let it boil for few minutes. Stain the juice and drink it by mixing it with milk or honey
-Since lemon contains Vitamin C, it has all the medicinal value to treat common cold. Boil tulsi and add some lime juice and drink it hot.
-For sore throat prepare a mixture of neem and honey. Boil neem leaves and stain the leaves. Now add a teaspoon of honey to it and mouthwash for instant throat relief.
Since its winter, as sun sets the cool breeze outside can make us victims to this common cold. Fret no more! Try these simple Home Health Care tips and get rid of cold and cough.
Source and Image: Net