Give your Home a Quick Detox
Did you know that your home sweet home is also the home sweet home of about a 1,000 chemicals (most of which aren't seen)? In fact, indoor air is about thrice as polluted as outdoor air. And while these chemicals are tolerable in small doses, it's a whole different story when they're present in large quantities. They can adversely affect your nervous, immune, reproductive, cardiovascular and respiratory systems in the long run. So, detoxifying your house now and then is compulsory.
Listed below are a few simple ideas you can implement: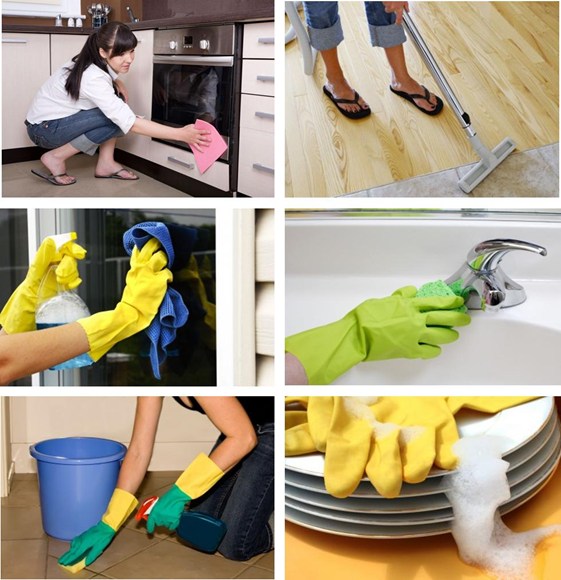 Source: auntiecleaner.com
Walking with your shoes on inside the house is a big no-no. Invest in a shoe rack that you can place in the hallway to avoid creating a mess!
Place floor mats vertically at the entryway and wipe the soles of your shoes thoroughly before removing and placing them inside the rack. This way, half the dust and germs will get trapped in the mat.
Don't forget to wash your hands and feet after removing your shoes.
Good ventilation is important in maintaining good health. So, keep the doors and windows open as much as possible.
Sadly, due to the mosquito menace, many of us don't want to leave windows open, which leads to the house collecting moisture, and thereby attracting toxins. This will make the space smell and affect your health. Mosquito nets to the rescue! Invest in some good quality nets and enjoy fresh air at all times of the day. Use baking soda to remove accumulated odour and arrange fresh flowers in vases all over the house.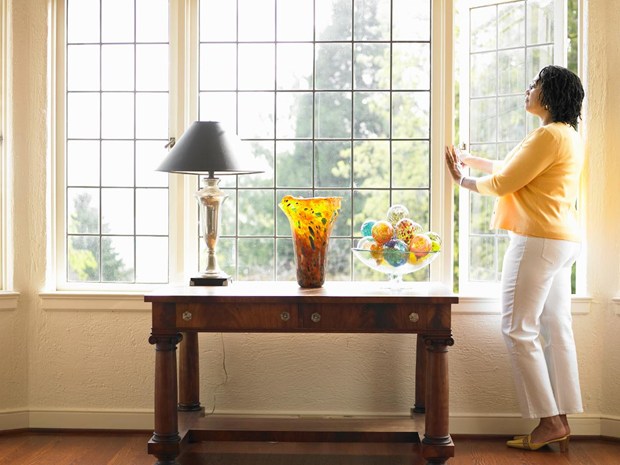 Source: parkehomeimprovements.com
Most home-cleaning products contain a certain amount of chemicals that can negatively influence the environment and your health. Consider shifting to eco-friendly cleaners for healthier surroundings.
Basic ingredients like vinegar, baking soda and tea tree oil can do wonders in helping you bring the back the shine to your home.
Doctors stress on the importance of the elimination of plastics, as they contain a cancer-causing agent called Bisphenol A (BPA). At least try to avoid using them in the kitchen and dining area. Never opt for plastic food packaging. Food can be put in aluminium boxes or wrapped in foil.
Make sure you don't microwave food that is present in plastic containers. Also, do away with plastic shower curtains.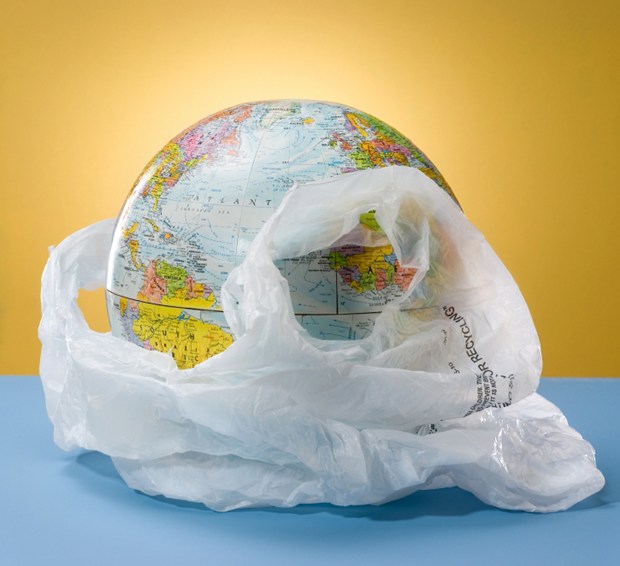 Source: greenphillyblog.com
Sweep and mop your home every day or every other day, and clean your furniture at least once a week.
Carpets add elegance to a home. But you don't need one for every room! They accumulate dust and will make cleaning hard.
If you are still crazy about carpets, vacuum them once a week and maintain them properly.
Replace the chemical pesticides in your garden with neem and soap solution.
I hope this helps. Let me know how the detoxing went!