5 Countries Where You Can Earn While You Learn!
If you are planning to study abroad, it's a great chance for you to explore and experiment. But after the inordinate amount you pay as tuition fees, a part time job for extra money is just what you need. So here's a list of countries and their laws about international students' part-time employment.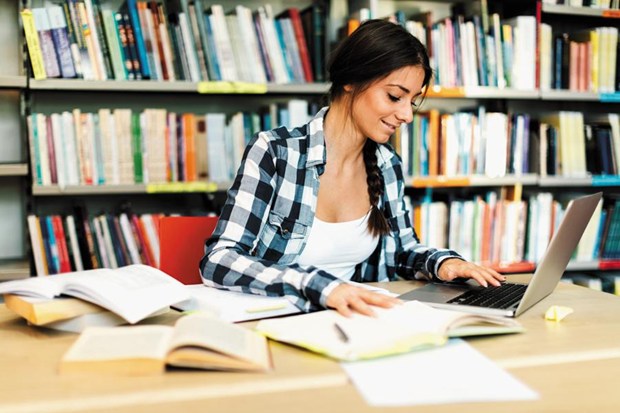 1. United States
F-1 Visa is the one given to international students studying the US. The F-1 Visa allows an academic student to enter US as a full-time student at a recognized college, school, university or any such academic institution. This Visa allows the holder to work on-campus for maximum of 20 hours every week during the study period and during vacation, they could work for up to 40 hours per week. Working on-campus refers to a job that is done for the institution you are studying in or for the enterprises that have tie ups with the institution like cafeteria and library. Walking off-campus isn't permitted with the F-1 Visa. To work off campus, you need to request a permit from the US Immigration Services.
2. United Kingdom
An international student can work in the United Kingdom only if they were granted a Tier 4 Visa upon arrival. This is the visa that is usually granted to students who have gotten admission into a course that goes on for longer than six months. A work permit is given only if the opted program is from an institution funded by the government or the institution should be recognized one to give out higher education degrees. The amount of work hours will be somewhere from 10 to 20 depending on the nature of the course that you have decided to pursue. During vacation, all students with work permit will be allowed to work for a maximum of 40 hours every week.
3. Australia
A student visa in Australia permits an international student work for a maximum of 40 hours every two weeks during the study period and full time during vacations. It must be noted that the employer must formally grant an agreement which states the minimum wage you will receive per hour and other such working conditions. This is because, in Australia, the minimum wage per hour is established by the government. Depending on the sector, the minimum wage varies accordingly.
4. France
Students in France can work part-time only under the condition that they are studying in an institute that grants access to student social security scheme. The law mandates that international students work only a maximum of 964 hours a year. International candidates can also take up the student employment that offers roles like receiving students, supporting the social challenged candidates and other such assistance. Generally, for such roles, contracts of 12 months are signed beforehand.
5. Canada
International students, with the required work permit, studying in Canadian Universities are allowed to work both off-campus and on-campus. For off campus employment, students are allowed to work 20 hours a week. While on campus jobs have no restrictions.
To know more about studying abroad approach our educational consultants today.