5 Eminent Courses To Study In Canada
"I don't want to study abroad", said no student ever. And in a country like Canada, there can never be a 'NO' from the student's side, leave aside the Immigration Officials. A lot of students are migrating to Canada for it's a country with immense opportunities, great environment and one will have a better quality of life, miles away from their hometown.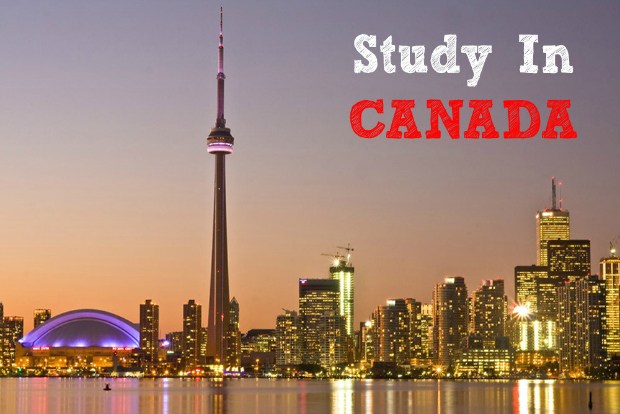 The affordability, work permit procedure and neighbourhood in Canada are all textbook for a typical Indian. Interested already? Here are a few courses becoming increasingly popular in Canada:
1. Animation and graphics
Not just in Canada, Animation and graphic designing courses are becoming all the time more popular all over the world. You can study a 3D Animation and Visual Effects program or go for a Motion Graphics degree.
Such courses are very popular in the province of British Columbia. Gain a post graduate degree or under-graduation from the Vancouver Film School or the DAVE School.
2. Biotechnology
Biology, Biotechnology, Biochemical Engineering and Genetic Engineering courses are gaining massive recognition in Canada. If you are one of those research oriented, geeky, Gregor Mendel descendants, you can obtain a Master's degree from Mount Allison University or the University of Western Ontario.
As research and PhD programs are adding momentum especially in countries like US and Canada, it is always prudent for a scholar to pursue a career in research in Canada.
3. Pharmacy and nursing
A practical nursing diploma from the Centennial College in Ontario reportedly has a lot of value. As it is a diploma, you don't need a bachelor's degree and can directly join after your twelfth grade. Mind that many colleges offer skill-based education, unlike Universities which are theoretical in their course structure. Choose according to your preference.
If you're looking for a Master's degree in Pharmacology, the University of Alberta offers a splendid Master of Sciences course.
4. Communications and PR
The USA, UK and Canada are recognised in disseminating quality education to students since time immemorial. The three countries are most visited by students opting for a course in Communication Studies. If you are a communication enthusiast and if you think you be a good Public Relations Officer, Canada is the right place for you.
Pursue a career in Communications in Carleton University or gain an M.A Communication and Culture degree from the York University. You can also study Public Relations at a well-known college called Mount Saint Vincent University in Nova Scotia.
5. Petroleum engineering courses
A Master of Engineering in Petroleum Engineering from a good University in Canada will fetch you great rewards when you come back to India. If you plan to settle in Canada, you can expect a career as a Manager in Geotechnical facet of a Government company or any positions equal to that.
The University of Calgary and the University of Dalhousie offers a comprehensive master of engineering program in Petroleum Engineering.
If you are looking for other courses or more specific information about the courses mentioned above, you can contact Canada Education Consultants to get a much better view.