Cheapest Countries to Study Abroad
Overseas Education
Pursuing good quality higher education from a reputed college or university has become an important factor in shaping one's career in this competitive world. Given a lot of opportunities and career choices, a large volume of young minds across the world prefer studying abroad in the motive of achieving their dream career. Excellent education quality and exposure despite huge expenses make students approach foreign countries for education. Getting admissions in a reputed foreign university is not an easy task. It involves a complex application process, immigration rules, the right course and university selection, tuition fee and accommodation expenses including insurance policies are very challenging.
High studying and living expenses are one significant factor that doesn't allow many students to pursue their dreams. However, the spending is worth considering the career benefits you gain in the overseas study destinations. There are many scholarships and grants offered in top foreign universities to help you with the financial constraints. Applying for an education loan is another viable option that lets you study in your dream country to pursue your dream.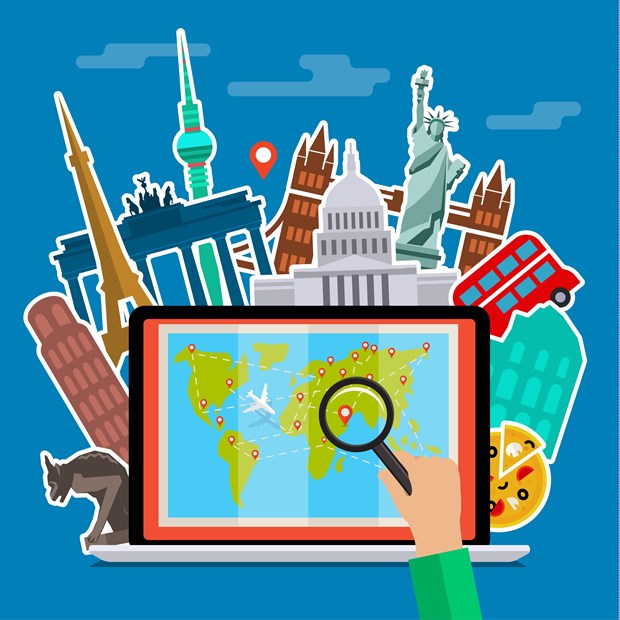 Top Affordable Overseas Destinations
There are many countries across the world that offer world-class education to students and not all those are costlier. Some countries are affordable for studying with a reasonable cost of living and other expenses providing the same quality of education at comparatively fewer costs. The tuition will, however, differ according to the type of course and the university you choose at a particular city within a country. Undergraduate courses might cost more for their longer duration than the 2-years of postgraduate education. Also, government-funded colleges/universities are generally less expensive than private education institutions.
Here are some best affordable countries for students who wish to study abroad.
Germany
Germany is one of the most popular overseas study destinations with the world's renowned universities offering top-class education. 29 of the top 500 QS World Ranking Universities 2020 are available in Germany with an innovative curriculum, technical knowledge, and skilled faculties. What makes German Universities most affordable and attractive is the moderate tuition fees. The tuition fee could also be free, but there are charges for exams and utilizing other facilities like libraries, etc. The cost of living is relatively low compared to other countries.
The cost of studying in Germany will cost around 8 lac to 10 lac on an average approximately. An undergraduate or postgraduate degree from German Universities is recognized worldwide with ample employment opportunities. Some of the top reputed universities in Germany include:
Heidelberg University
Technical University of Munich
Free University of Berlin
Humboldt University of Berlin
Technical University of Darmstadt
Ludwig Maximilian University of Munich
France
Known for its beautiful Mediterranean beaches, alpine villages and breathtaking landscapes, France is home to many world-renowned universities/colleges. 17 of its universities are amongst the 500 QS World Top Ranking Universities 2020. The tuition fees are reasonable in both public and private universities here with spectacular campus facilities. Visa fees and the living costs in France are much affordable for international students. The degrees gained here are widely recognized with a myriad of career opportunities making France a fantastic choice for students to study. Students who wish to pursue Engineering, Art, History, Space & Aviation, Business Studies, Tourism and Hotel Management can land in here for attaining their dream career.
Paris in France is the nucleus of excellent academic institutions some of which include
University of Paris
Pierre-and-Marie-Curie University
Ecole Normale Superieure
Aix-Marseille University
Sorbonne University
Central Nantes, etc.
Canada
Another most preferred overseas study destination is Canada with its diverse culture and globally renowned colleges. Canadian Universities are amongst the top 30 ranks in the world offering numerous study programs for students like aviation, aerospace, engineering, computer science, hospitality, management and business. The tuition fee and cost of living in Canada are low when compared to the US. The tuition fee and accommodation would cost around 18-20 lacs for a master's program in Canada. The PR program in Canada provides easy access to students in the country. Toronto, Montreal and British Columbia are some of the cities that have the best colleges/universities in Canada. The topmost educational institutions in Canada are:
The University of British Columbia
University of Alberta
McGill University
Simon Fraser University
Mcmaster University
Queen's University
The University of Calgary, etc.
Australia
Australia is a beautiful country known for its vast diversity, coral reefs, and natural landscapes. It is one of the most sought-after overseas destinations for studies with many renowned institutions located here. Major cities like Sydney, Brisbane, Melbourne, and Perth are homes to some topmost colleges in Australia. Information Technology, Health Care, Hotel Management, Masters of Business Administration and Accounting are some of the popular courses international students wish to pursue here. Reasonable tuition fees combined with a great standard of living in Australia pulls more international students every year. Some of the world's best universities located in Australia include:
The Australian National University
The University of New South Wales
The University of Western Sydney
Monash University
The University of Melbourne, etc.
New Zealand
New Zealand is a beautiful island nation with spectacular landscapes and breathtaking sceneries regarded as one of the best countries for a living. Top-ranking universities providing world-class education in New Zealand attract a large mass of students here. The country has friendly immigration policies with a simple visa process making it the most preferred choice for foreign education. Auckland is the center of famous educational institutions and other best colleges are located in major cities like Wellington, Hamilton, Christchurch, and Napier-Hastings. Visual Communications, Tourism & Hotel Management, IT/Computing, Business Studies, and Engineering are some of the courses offered in New Zealand. Some top universities include:
University of Auckland
University of Otago
University of Canterbury
Auckland University of Technology
Victoria University of Wellington, etc.
Singapore
Singapore is a well-developed island nation known for its diverse culture and population. The country offers the best standard of living at affordable costs for international students. It is an education hub with some top most colleges in the world offering world-class education. The government's initiative on education programs attracts a large volume of students here with great career opportunities. Environment Conservation, Engineering, Political Sciences, International Baccalaureate (IB) diploma, IT, Finance & Accounting are some of the popular courses here. The topmost universities in Singapore are
Nanyang Technological University (NTU)
National University of Singapore (NUS)
Singapore University of Technology & Design
Singapore Management University
James Cook University, etc.
Netherland
Netherland is famous for its great standard of living and high-class education. The country has some finest universities in the world offering a variety of programs to international students. The Universities in Netherland rank amongst the top 50 in the world and have a global reputation for research and training which is why it is most preferred for overseas education. The cost of living and course fees are less expensive when compared to other European Countries. Some topmost colleges in Netherland include:
University of Amsterdam
Delft University of Technology
Utrecht University
Leiden University, etc.
Sweden
Sweden is known for its tranquil lifestyle with 69% green cover making the most preferred destination for overseas students. The universities here offer diverse courses with extensive research and training. The cost of living is low and the course fees are affordable when compared to other European Countries. Stockholm and Gothenburg hold some best universities in the country and other popular institutes located here include:
Lund University
Stockholm University
University of Gothenburg
Chalmers Institute of Technology, etc.