Part 1: Top Study Abroad Scholarships That You Should Know
To pursue higher education in abroad universities is still a distant dream for many. But if you have got it, know that you are already winning. However, for many, the lack of financial assistance is what stops them from pursuing their education in foreign countries. For those, the top universities and colleges across the world provide attractive scholarship plans to the bright students. All one must do is to know the eligibility criteria to apply for those scholarships and provide the essential documents.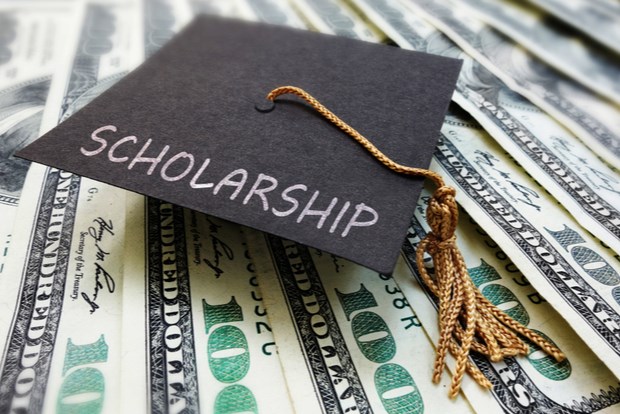 Let us see the top scholarship plans in global universities:
UBC International Leader of Tomorrow Award (Canada)
The international undergraduate students who have won this award are eligible for this scholarship. The students who are applying for this scholarship should excel in academics, student affairs, community services, creative writing, oratory skills, sports, and other arts. These applicants will be provided with financial-aid to tuition fees and other living costs.
Sauve Scholars Program by the Jeanne Sauve Youth Foundation (Canada)
The foundation will select a number of 14 young leaders who made remarkable achievements, and they will be eligible for this scholarship. The eligible students will live in a comfortable hostel and will have access to the academic programs conducted by McGill University, like lectures, conferences, and events.
Banting Postdoctoral Fellowship by the Canadian Government (Canada)
The best postdoctoral applicants are eligible for this scholarship. The government identifies the best candidates who will have a positive and developmental influence over the country's socio-economic growth and include them in the scholarship.
Humber International Entrance Scholarships (Canada)
The new international undergraduate students can apply for this scholarship. The student who is applying for this scholarship can renew it if she/he scores a minimum of 75% GPA in each year of his/her program in Humber. Humber will be providing full or partial tuition fees scholarships for the eligible candidates.
Gates Cambridge Scholarships for International Students (UK)
Scholarships are awarded to outstanding applicants from countries outside the UK to pursue a full-time postgraduate degree in any subject available at the University of Cambridge. This program is hosted by the University Of Cambridge, United Kingdom, and is open to International students. Ph.D., MSc or MLitt, or a one-year postgraduate course in any subject offered at the University. It covers the full cost of studying at Cambridge, including tuition fees, maintenance allowance, travel costs, etc. It also provides additional, discretionary funding such as academic development funding, family allowance, fieldwork, etc.
Rhodes Scholarships at Oxford University for International Students (UK)
The Rhodes Scholarships are postgraduate awards supporting exceptional all-round students at the University of Oxford. Established in the will of Cecil Rhodes in 1902, the Rhodes is the oldest and perhaps the most prestigious international scholarship program in the world. The Rhodes Scholarships are hosted at Oxford University, UK. Students from India and other international students.
Edinburgh Global Research Scholarships (UK)
The University of Edinburgh offers scholarships for Ph.D. Research Programmed in any field of study offered by the University for the 2020-2021 academic session. It is one of the top-paying scholarships for Indian students in the UK. It is hosted at the University of Edinburgh, UK. International students are eligible to apply. The program is a Ph.D. Program in any field of study offered at the University.
British Chevening Scholarships for International Students (UK)
Chevening Scholarships are the UK government's global scholarship program, funded by the Foreign and Commonwealth Office (FCO) and partner organizations.
The program offers awards to outstanding scholars with leadership potential from around the world to study for a master's degree in any subject at any UK university. This scholarship covers university tuition fees typically, a monthly living allowance, an economy class return airfare to the UK, and additional grants and allowances to cover essential expenditure.
Do you want to know more about the scholarship plans across international universities? Get professional assistance at Sulekha. Get connected to the expert Overseas Consultants and pursue your study abroad dream successfully.