5 Useful House Shifting Tips to Save Up Big
We all love good deals and offers because we are so drawn to the need for savings. Why not spare some while house moving to a new city? Shockingly, there aren't many genuine sparring tips in Apps and Websites for people who want to save money while moving houses. After investigating hundreds of house shifting testimonies and experiences, we found the 5 significant tips to be useful in saving your money.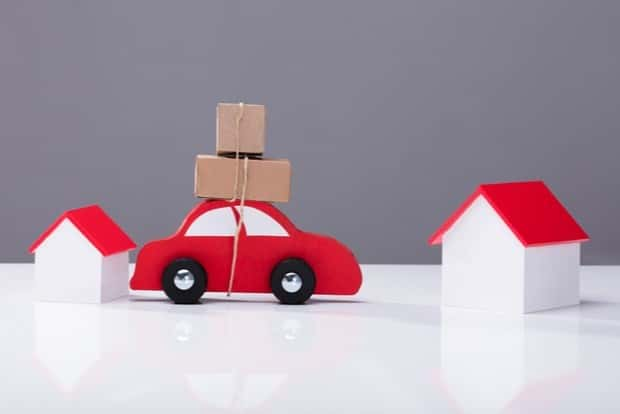 Plan your move at least two weeks ahead of time
Sulekha helps by connecting you with the best commercial office moving services within seconds. With our handpicked list of top Office packers and movers, you can find verified moving companies offering verified Packers and Movers office relocation near you. Our inventory provides the top leaders in the moving business with a real-time rating and customer reviews to help you choose better and experience a hassle-free office relocation experience at an affordable price. When you choose professional packers and movers through Sulekha, you don't have to fret about anything. Our professionals are trustworthy and have credible industry experience in office shifting and relocation with the utmost efficiency and care. Whether you're moving your office within the same city to another state or country, office relocation service providers offer cargo shipping services to the interstate as well as international countries. From the cargo shipping arrangement on a particular date to obtaining cargo clearances smoothly, they help you resolve every minute issues regarding your office relocation. It gives you sufficient opportunity to connect and enquire about various packers and movers and their costs. Since this segment is profoundly crowded with service providers, you will get quotations going from incredibly low to amazing high costs. Take our advice, regardless of whether you have to shift near your current location or to another city, finding a credible online moving company is a vexing assignment. On the off chance that you don't have time and need to get a decent deal as soon as possible, head to Sulekha and utilize our hand-picked verified Packers and Movers listing to make your move quick and secure.
Plan it on a non-weekend day
Most packers and movers are occupied on Saturdays and Sundays due to maximum demand on weekends. They realize people have a high interest in moving on weekends and putting their money on it accordingly, keeping the service cost high. On non-weekend days, prices are somewhat less. The professionals can give adequate time for your moving experience as they don't have to worry about different responsibilities for the day, unlike at weekends where there might be multiple assignments for a day.
List your Important Items
Be liberal to list all your important things to the packers and movers. Most of the time, clients miss out on items that they wish vendors to move and realize it on the day of shifting. Try not to do this, as, In the event that you miss something, it puts the vendor in a favourable position to charge more cost for the additional items as they probably are aware you would have no other alternative than to pay the extra fee. Inform the packers and movers ahead of time before the move day if you miss out on anything during your moving confirmation with the packers and movers.
Less is More
House is certainly a spot where we hold all our memories and important stuff. In addition, they accumulate a ton of useless materials, unused Crockery, garments, furniture, and more. Give unwanted items to your family, friends, neighbours, or put them on online auction in apps like OLX or Quickr. You can also share your old belongings to people who are deprived or need essentials.
Timing of your House moving
If you think about it, this is the most critical step in saving money while you book for a packers and movers assistance, yet the majority of us don't consider it while moving houses. Be wise and check the permitted timings in the city you move and look for Goods vehicle prohibited entry timing in each city. A few packers and movers are generous to state you the right time and date to shift, yet most sellers may trick you and ask for extra bucks to cover their challan so beware of it.
It is also a well-known fact yet needs to be mentioned, don't miss out on wallets money backs, promotion codes, and online offers. Pick packers and movers sponsored with innovative and exciting deals that can save you 10% to 30% of your total charges. Hope you will use these tips to save money and we wish you all the best for your moving experience.