Smart Tips on Shifting during festive season
The invention of roads was inevitable. Since our evolution, we have been keen on exploring the world and making pathways, giving birth to global transportation. Today's roads serve human more than it ever did in the span of complete human history and people move from one place to another now and then. We have the technology to make roads as smooth as polished wood that lasts for a lifetime, but during the holiday season, it's a whole new affair in the streets. Interstates and national highways are jam-packed with people travelling to their home town and families. Festive market needs and delivery services are competing on the roads to reach faster to consumers. Delhi, Bangalore, Mumbai, Chennai, Hyderabad and all the metropolitan cities of India face enormous rush during festive seasons. In the midst of this, moving from one house to another can get pretty hectic. Let's not forget the personal exhaustion of festive shopping, celebrations, and meeting friends and families throughout.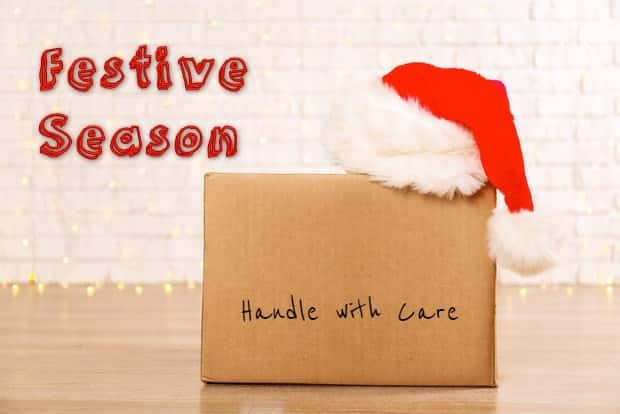 Here are few smart tips you can use when moving during a festive season:
Start packing early:
Earlier you start from the season better it is. Start with packing off-season clothes, read books and other items you won't be using any time soon. Move to declutter and arranging items from each room as per the need. Keep at least 3 to 4 weeks before the moving day to pack leisurely or get assistance from moving company to help accelerate your packing process.
Pack little by little:
Don't pack everything in a jiffy. You don't want to mess things when moving and lose your valuable belongings. Take your time and spend more time on planning so that you're ready for surprises and move efficiently. Take out stuff from the storeroom, closets and other places like the attic to know how much exactly you need to pack. Commit a place for all the boxes and stage them one by one, without missing any of your cherished items.
Plan family gatherings away from home:
Just because you're moving your house does not mean you can't have fun. Take some time to relax and have fun with your family and friends. Try to keep guests list at a minimum or arrange parties outside the house. You can also ask your relatives to host the gathering and enjoy the holidays with them.
Call movers for bulky furniture and boxes:
Arrange a professional beforehand as the festive season gets very busy for the movers across the country. You might get tempted to save money and do it yourself but trust me; things can get ugly when moving a house from one place to another. Hiring professionals in packing and moving industry comes with added perks of safety and convenience. You can find a lot of recommendations online, but to connect with verified and top-rated Packers and Movers, check out listings of Sulekha from App or website. Movers will speed up your moving and will be worth the penny during the busy season.
Keep it fun and straightforward; moving don't have to be a burden always. Focus on all the fantastic memories and family activities during the holiday. Plan, so you don't miss the dates and get in touch with professional packers and movers today for a happy moving.