How to Pack and Move with Your Unwilling Dog
Moving to a new city can be a big hassle and when you add an unwilling-to-move dog to the equation, shifting can prove to be all the more impossible.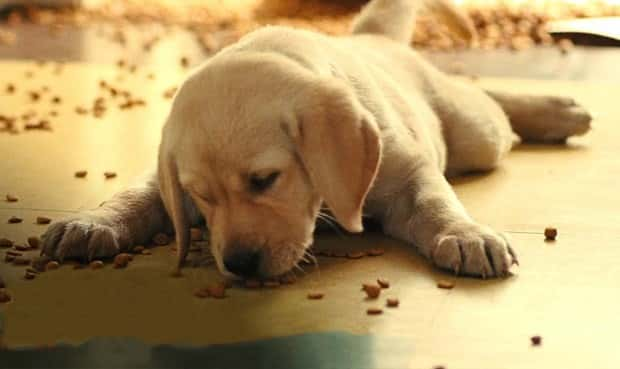 Make the transition to the new place an easy one for your dog (and thereby yourself) by following these simple guidelines:
1. Prep well in advance:
Since they are obviously over attached to your current house, the smart thing to do would be to prepare them for the shift way in advance. Before a month of shifting, show them pictures/videos of their home-to-be. Talk to them about their corner in the new house and fill your sentences with their favourite word 'treat.' Show them the big backyard if you have one or a nearby park to get them interested.
Treat them with 'Treats':
Everyone, including dogs, need incentives to do what they are asked to do. If you associate pictures of the new house with treats, your dog would be more inclined to go there. After this particular exercise, they will only remember the new house with the same fondness they have towards their treats.
Ask for the service professional's t-shirt:
Yes, you read it right. Dogs do not take well to strangers roaming about their house and touching their stuff, as you may have already experienced. So, to save the Packers and Movers Service Professionals from 24 needles, ask for their t-shirts and familiarise your dog with the scent. Do this and you never know, you might receive a discount or an offer.
Show that their stuff is being packed too:
Remember that raggedy old kangaroo doll you were hoping to throw away while moving, DON'T! Show where your allegiance lies by giving your pet this peace offering, letting him keep his favourite smelly toy. Most importantly, remember to wave it around in front of his eyes before letting the professional pack it.
Make them feel comfortable:
This is for your benefit as much as theirs. It is only natural to feel the pain that your pets endure while travelling. The confined spaces bother them and they experience a sense of claustrophobia just as any human would. Long journeys wear them out and leave them feeling abandoned. So, if you are travelling by train. make sure you keep visiting the brake van bogey so they know you are around or take them with you in first class, and if you are travelling by flight ensure you provide them with a large enough cage and loads of their favourite goodies.
Shifting to another city with a pet that is like your baby can feel quite uncomfortable in spite of carrying out all the above points. So the best thing would be to hire the right Packers and Movers Service to guarantee that your things are taken care of while you focus on preparing for the most relaxed journey for both you and your dog.