Checklists For Shifting Pets Under Stress-Free Relocation
While shifting itself is a tedious process to complete, if you are a paw-rent (parent owning pets), you have a huge responsibility to relocate them under a safer circumstance. Unlike a human being, it is tough for dogs or cats, or domestic pets to accept a change of place. Hence, it would help if you made them shift-ready in the first place. Besides, as the moving day approaches, you must dedicate a special time to decide how to shift your pets to the new location.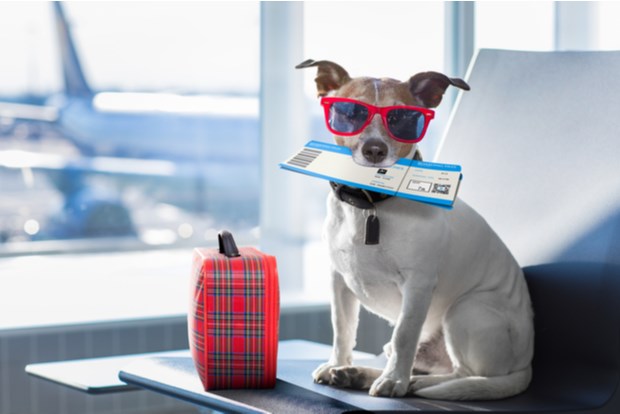 Let us see some of the important tips to relocate your pets safely and the services to avail from the professional Packers and Movers to shift your pets.
Select a pet-friendly location
The foremost duty is to make sure you select a pet-friendly location before starting with your shifting process. Also, if you are moving to a new state, make sure to check the pet regulations listed by them before checking in.
Please give them the ID tag
The pets usually take a longer time to adapt to a new place. Hence, chances are high they might go missing. Therefore, make sure to give them an identification tag with some necessary details such as name, address, and contact number. It will help the pets get back to you quickly, even if they miss their way back home.
Keep them apart while packing and unpacking
It is not a good idea to let your pets roam free while packing or unpacking your household items. The pets might harm themselves as items are spread across the home, or they might damage any valuable glass items or documents, unknowingly. Either of these could cause a stressful situation during your relocation. Hence, it is a safe plan to keep them fenced in a comfortable pet home or leave them to a pet-sitter. However, make sure they take the best care of your pets.
Tick off the pets checklists
After relocation, you might not be able to unpack all items in one go. Hence, one should wisely pack a separate box with essentials in it. Besides, do not forget to pack a special package for your pets too. The box should contain medications (if you follow any), contact number of your vet, pet food and water bottles, feeder and bowls, pet's favourite blanket and toys, collar, litter box, poop bags, paper towels, etc..,
On a moving day
It is always good to leave your pets at your neighbour's or friend's place while the Packers and Movers workers pack your items. It is safe for both workers and pets and saves time. Also, inspect the cage that is made for your pets for shifting. If your pet has any special conditions, inform your moving company beforehand and ask them for specific needs. Check if they have enough foods and water to feed your pet during moving. Also, check if your pet can stay comfortable in the cage. For this, you have to request the required size according to your pet. Direct the drivers to ride slow and check if the pets are comfortable while moving.
Are you worried about how to shift your pets to the new place? Not anymore, as we have got you covered. The expert Packers and Movers who are service providers at Sulekha are pet-friendly shifters who makes sure to relocate your pets safely.`
List of Top Sulekha Packers and movers service providers in major cities
Packers and Movers in chennai
Packers and Movers in bangalore
Packers and Movers in delhi
Packers and Movers in hyderabad
Packers and Movers in mumbai
Packers and Movers in Pune
Packers and Movers in Kolkata
Packers and Movers in Ahmedabad