Important Car Relocation Tips & Guides
While shifting to a new location is a daunting job, vehicle transportation is another big thing to be worried about relocation. If you are looking at car transportation or car shifting, hiring the city's best vehicle transportation services would be a safe and hassle-free choice. The professional car packers and movers will help you save a lot of time, money, and energy by providing the best car transportation services. Choosing the right car movers and packers that understand your moving needs and offers the best, most affordable services is significant to transport your car safely and on time.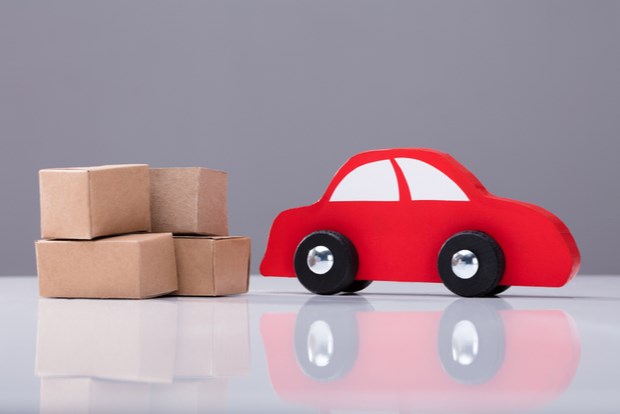 So, if you are moving to a new destination, worry not! The top car packers and movers in the city will serve you with no frustrating coordination or expense at just one click through Sulekha. The process of car shifting is still cumbersome, and to smoothen the process, we provide some vital car relocation tips and guides to keep your vehicle protected and intact. Have a look.
Hire the best car transportation services
Choosing a trusted and reliable car packers and movers company is essential for safe car relocation hundreds or thousands of miles across the country. Begin with the online search of professional and trusted car movers and packers in your area. Sulekha helps you find the best and verified car transportation company in your city at just one click from a comprehensive list on the page. Pick the reliable car packers and movers' company by checking their experience, the ratings, and reviews provided on Sulekha and take multiple free quotes from various companies. Compare the services offered by them, prices and select the one which you think is reliable. Another thing to be kept in mind is to check the hidden charges charged by companies in the name of lesser prices.
Proficient car packers and movers in the city handle the car transportation efficiently by using a multi-car carrying truck and delivering it to your desired location. Read on to know the pre-planning/checklist for car relocation, tips, and guides.
Prepare your car for the shipping process
The foremost step you have to do for car relocation is to prepare your vehicle for transportation to ensure safe and efficient delivery. Dust off the dirt and wash your car thoroughly before you call the car packers and movers. This will help reduce any damage, scratches, and dents caused to the vehicle during the transit.
Empty the vehicle and deep clean
Ensure you remove all unnecessary and unwanted items in the car before you start packing up your vehicle for shifting. Clean the inside of your vehicle thoroughly. Please get rid of things like air freshener, speakers, spare charger, etc. in the car to avoid them from being tossed around inside the vehicle while relocating. Professional car movers and packers specialize in aiding you in the car transportation process.
Choose and pack your things carefully
Since the storage space in your car is limited, you have to decide which items you will keep in the car carefully. Sort out your stuff before packing them in your car to make the car packing process simple. Use big, flexible plastic bags to pack your things and ultimately utilize the space in your car. Durable and clean plastic bags would be the perfect choice to pack your clothes and squeeze them into the tight spaces inside your vehicle. Cardboard boxes would be helpful to pack small items like medicines, cosmetics, stationery, etc. Careful selection of your belongings and bags will provide you more space inside the car and keep your things intact.
Inquire about the charge, mode of payment, and insurance
Each car packers and movers company has a different transportation policy and the expenditure varies accordingly. Therefore, check upon the budget, modes of payment, insurance coverage, and payment terms beforehand. Ask if there are any additional charges incurred besides the necessary shipping expense. The best way is to get quotes from multiple car shifting companies, compare, and decide. Also, don't forget to get your car insurance done as it will cover the entire amount for the repair of your car in case of any damage or injury. Check for cancellation fees in case your plan gets changed or dropped suddenly and avoid penalization. Always demand the written contract before paying the advance token of money.
Some other tips to ensure the safety of your car and efficient delivery:
Avoid fuelling up your car fully to avoid unnecessary weight and charge of the vehicle during transportation. It is advisable to keep it at the 1/4th level of your fuel tank.
Check for any leaks in the vehicle before loading and tire pressure. Over-inflated or under-inflated tires are risky during transportation and might cause tire damage, so have a look at these.
Remove the additional or any select accessories in the cars to avoid breaking during the transit process.
Finally, lock the car properly to reduce the risk of theft during car shifting and remain safe.
Last Words
Some experts claim the car shifting may be challenging and tedious. But, hiring the right car packers and movers will help you have a smooth transit and hassle-free experience. To choose a reliable car transportation company at affordable prices as per your requirements, sign up with Sulekha, which offers you the top-notch car transport services for any location across the country.
List of Top Sulekha Packers and movers service providers in major cities
Packers and Movers in chennai
Packers and Movers in bangalore
Packers and Movers in delhi
Packers and Movers in hyderabad
Packers and Movers in mumbai
Packers and Movers in Pune
Packers and Movers in Kolkata
Packers and Movers in Ahmedabad