Relocating to the US is a big step. It used to be a tiring process earlier filled with long to do lists and multiple packing lists. With the increasing population of Indians in the US, things have changed drastically. However, a lot of Indians are still in the mindset that things we use in India would not be available there. Hence, they shop madly before going to the US, adding unnecessary extra baggage!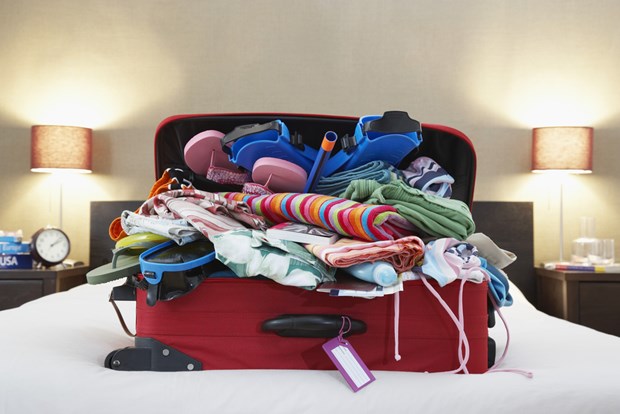 Here is a handy list of what you should and should not buy from India while moving to the US:
What to buy
Medicines and prescriptions
Some of the common medicines we use in India might not be available in the US. It is good to have a backup of the commonly used tablets such as Crocin, Bendryl etc., with prescriptions, until you get accustomed to the new set of medicines there.
If there are any tablets you are taking for persistent medical conditions, it is good to carry those tablets as well, along with the prescription, till you review your medical condition with a medical practitioner in the new country.
Eye glasses
If you wear glasses, get an extra pair along with an extra set of contact lenses if you use them. Eye glasses are an expensive buy in the US and hence worth carrying all the way from India.
Pressure cooker
Our good old Indian pressure cookers are a definite requisite while moving to the US. Also, keep in mind to carry extra gas cuts and whistles to last you till your next trip to India.
Homemade/Indigenous masalas
Common Indian brands such as MTR, Everest, Catch, etc. are available in the Indian stores across US, especially in cities with more Indian population. However, if there are any locally made Indian curry pastes or masala powders that you prefer, then you can carry it to use till you find substitutes there.
Basic clothing and footwear
It is not required to pack your entire wardrobe while relocating to the US. Carry basics to last you a few weeks. Eventually you would buy things in the US that would fill your wardrobe. Most of the international brands are available at cheaper prices in the US. Hence, avoid shopping in India before your trip and adding more weight to your baggage. Tailored suits are expensive in the US. Hence, carry it if you already own one.
What not to buy
Winter wear
Don't buy new winter wear from India while relocating to the US. Not only do you get better quality winter wear there, it is also much cheaper than in India. If you are moving to a country that is very cold, carry one for when you just land. This would also last you till you get around to shopping for more.
Medicines without prescription
Don't carry any medicines without prescription. Carrying some can even land you in trouble at the baggage checks.
Toiletries and cosmetics
Most of the international brands of toiletries and cosmetics are available in the US for cheaper. Hence, don't buy anything new from India in preparation for your trip. Your basic toilet kit with a few essentials should be ideal.
Even though most of our Indian products are easily available in the US now, moving to a new country is big. Get the help of reliable outside India Packers and movers to make your move easy and efficient.