Monsoon 2021 - Simple Steps to Get Rid of Mosquitoes
Monsoon is fast approaching, and as everyone is gearing up to enjoy the chill weather, there are also other hassles to bat up. Some are season-change diseases, garden makeovers, mosquito issues, reptiles, and other insects, etc. Of all these, pest control has to be done predominantly to avoid health issues. Mosquitoes are one of the common insects causing severe illness, especially during the rainy season.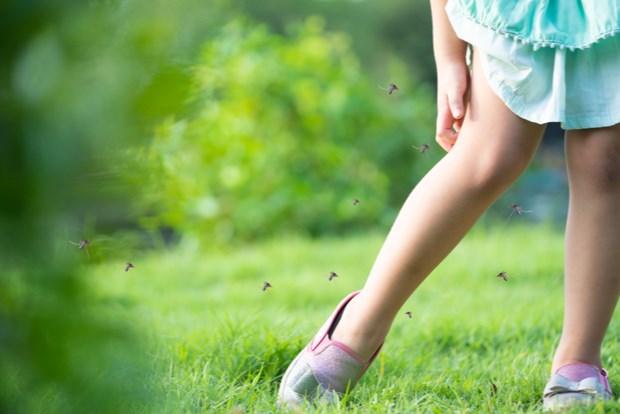 If you feel mosquito invasion is out of control at your place, then this is the right time to avail professional pest control services through Sulekha. The experts will use the apt tools and pesticides to completely ward off mosquitoes and other insects in and around your house or office. It is the most cost-effective way to get rid of mosquitoes before the commencement of full-swing monsoon.
Apart from that, you can also follow some simple steps to avoid mosquitoes' invasion at your place. The blog will talk briefly about some preventive measures to keep mosquitoes and other pests at bay.
Let blinds find their way
One easy way for mosquitoes to enter a closed space is through windows. Hence seal all the windows and other openings with blinds that are easily available in local shops. While sealing the windows with blinds, some might feel claustrophobic. In that case, you can use door strips along with wire meshes to cover the gaps.
Medicinal plants for the rescue
Though there are multiple chemical mosquito repellents available in the market, some natural repellants are extremely helpful. One of them is growing the Tulsi plant at home. Tulsi leaves have various medicinal values to get rid of cough and cold, headache, etc. Likewise, they also help to keep mosquitoes away with their strong fragrance.
Nature has its solution
The best solutions to get away with mosquitoes are available in nature itself. One of them is to spray garlic water all over the house. It is the best natural mosquito repellent to use inside your home. To prepare this garlic water, you can smash and add few garlic cloves in water and boil them. Fill the boiled water in the spray bottle and sprinkle them at the entrance and all nooks and corners of your home. Likewise, you can also burn camphor in a closed space and let the smoke spread across the hall. It also has a significant effect on fighting mosquitoes. In addition to this, you can take a lemon, cut them into two halves, and insert cloves in them. Place some pieces of lemon at the hall, balcony, and other common entrances.
While stepping out
All the precautions mentioned above are while staying indoor. However, there are certain other steps to follow while you step out of your home. Especially make sure you cover your children well while taking them out to open spaces like parks, playgrounds, etc. Greeneries and wet places tend to attract mosquitoes more. So, try and avoid those places. Likewise, avoid stagnant water storage at your place to avoid mosquito breeding.
Concentrate on what you wear
Apart from covering your whole body, make sure to wear light-coloured clothes because dark colours make you attractive to mosquitoes. Hence, wearing subtle shades of white, blue, and pink is a great idea.
Are you irked by prevailing mosquito issues at your place? Then it's the time! Visit Sulekha's professional pest control services page and get expert help to ward off mosquitoes and other pests.