Summer Remedies for your Pet
The scorching summer sucks all our energies and our pets are not spared either. The season is a nightmare for your pawed prince/princess. Dogs easily become victims of sunstroke and cats risk death when exposed to extreme heat. Use the following tips to beat the heat out of your pets this season.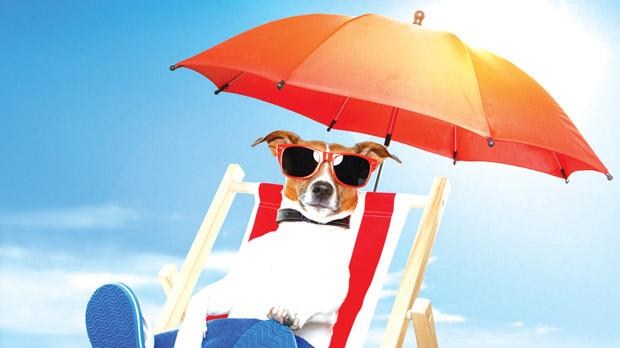 Source: rackcdn.com
Replace soft treats with cold treats. Ice-creams can be fed in small quantities to your dogs during this season. You can prepare homemade sugar-free doggie ice-cream which is healthier than the ice-creams we consume.
Load the freezer with ice cubes and give your pet small pieces during the noon to play with and crunch on. You can also make sorbets by just mixing fresh watermelon, pineapple, mango and banana pulps with ice-cubes and water. This is very healthy, sugar-free and will be loved by your pet.
Source: pinimg.com
Dogs like humans need skin care in summer. Skin care professionals for animals suggest that pet owners take their pets for a spa. The extreme heat causes rashes on animal skin; the itchiness and rashes can be treated by trimming the hair and by leaving the pup in an AC room. If not an AC room, comfort your pawed cutie under a shaded place. Tying them outside the house is a big no-no during this season.
Until the heat subsides, bathe your pets frequently. Use shampoos with soothing aromas like cucumber-watermelon, mild olive and strawberry-apple.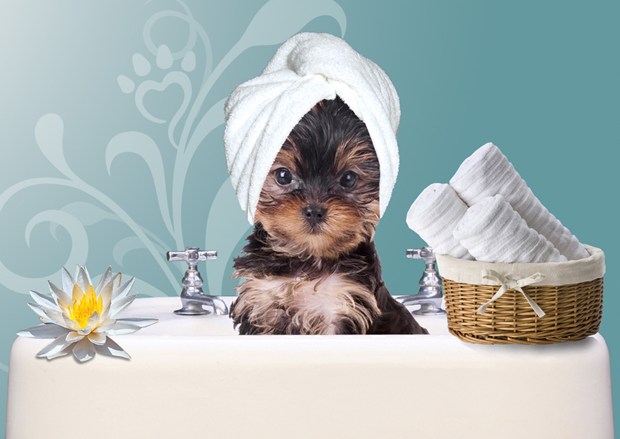 Source: thepawspapetsalon
Keep the walking time before 7:00 am in the morning or after 6:00 pm in the evening.
Your pet might need adequate water. So, keep a bowl filled with water in the room and refill it right after he/she finishes drinking. You can also add some ice to the bowl to keep the water cool.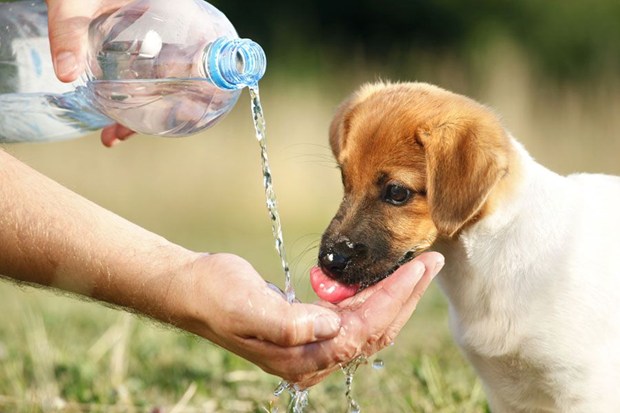 Source: pets4homes.co.uk
Check the following symptoms to know if your pet suffers the heat:
For Dogs
Symptoms:
Their body language changes, you can sense lethargy in their behaviour.
Excessive panting and suffocation.
High body temperature.
Immediate treatment:
Put your dog in a bath tub having cold water, give him a cool shower and leave him to relax in the tub for a while.
If he/she is extremely restless and affected you might have to rush to a veterinary doctor.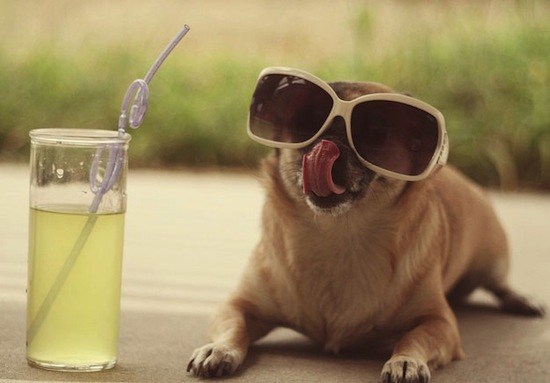 Source: cutearoo.com
For Cats
Like I stated earlier cats are more sensitive to heat than dogs. Excessive heat might even cause death, so if you have cats as a pet take extensive care throughout the season.
Symptoms:
Their breathing becomes shallow and they begin to sweat through the paw pads.
Frequent vomiting.
Redness of the tongue and mouth.
Immediate treatment:
Leave them in an air conditioned room.
Wet a soft cloth with cold water and rub it across their body.
If you find extreme sweat in the paws consult a veterinary doctor.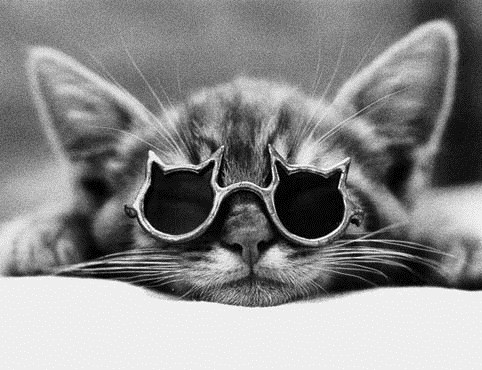 Source: itstartedwithasquish
Hope this information helps in keeping your pawed pal's health intact!