Tips to Keep your Paw Friends Happy
Pets are the divine and faithful companion anyone could have. The love that they shower is indeed a medicine for depression and sad times. We must return it with immense care and kindness. There are a lot of things to pay attention to. Right from their diet to the place they sleep. You might be doing many things wrong, or some of you might lack awareness if you are a new pet parent. We are here with the best tips to keep your paw friends happy.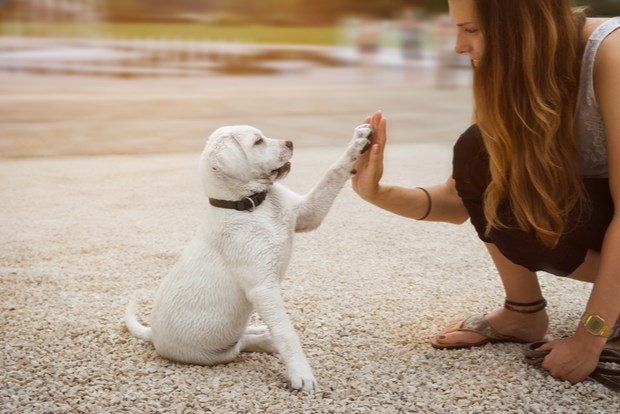 Food is Love
Yes, food is their love language! They feel loved when you give them food. It is vital to have a well-crafted diet plan. Be it a cat or dog, you must always enquire the veterinary doctor, especially if you have a young-aged pet. People make the mistake of feeding human food to their pets; this is hazardous. Always purchase pet food depending on your pet's age and equally divide the intake frequency. Along with food, it is also necessary to give them vitamin/mineral medicines. Give them small treats often to pump their mood.
Gift your Time
You're the only possession a pet has. Ensure to spend time with your pet often. Leaving them alone will end up putting them in depression. Handle them with care and love. Always ensure there is someone to look after them when you are out of the station. While spending time with your pets, train them well to behave disciplined. This will be a rewarding experience for both you and your pet.
Keep an Eye on Bacteria
Bacteria and viruses can easily affect your pet. If you feel there is a change in their health, pay attention to it immediately. It is a must to give them their own space in the house and clean it daily. Always remember allergies or different from bacteria, so know what your pet is allergic to.
Visit the Vet
You have to take them to the vet for regular checkups, even if they aren't sick. They will help you track and progress your pet's health improvement. This also helps in the earlier identification of severe disease symptoms. Veterinary doctors assist you in understanding the mental health of your pet. I prefer visiting the same veterinary doctor monthly as they will have a clear history of your pet's health and behavior. Strictly remember that vaccines are a must for your paw friend.
Cheer them Up
It would be best if you kept them cheered. Take them for walking every day and buy them toys. If they continuously remain indoors, it will have an adverse effect on their mental health. When they become aggressive, try to understand the cause and ways to make them feel at ease.
Grooming is Important
It doesn't matter if your paw friend is a heavy fur coat or a normal one; you have to get them groomed. Trim and give them a good bath, this aids in preventing unwanted ticks and insects.
As many say, there is indeed no better, loving companion than a pet. Take care of them and seek professional help. Find the best pet care services through Sulekha.