How to Choose the Right Photographer? - Raghul James, Madjam Studios Founder
Filming is an art. Be it a movie, an act, or anything may it be, a photographer or a videographer capture it perfectly from their eyes to present them elegantly. On that account, weddings are always a special memory in one's life. Fifty years down the lane, when you are just resting in your balcony with a coffee mug in your hand along with your partner, what could be the best way to look back and cherish the most treasured memories of your life? Yes, of course, it's the photographs. Hence, we can rightly call wedding photography is not a matter of a day but for a lifetime. With that being the case, one cannot risk it by choosing a less experienced photographer.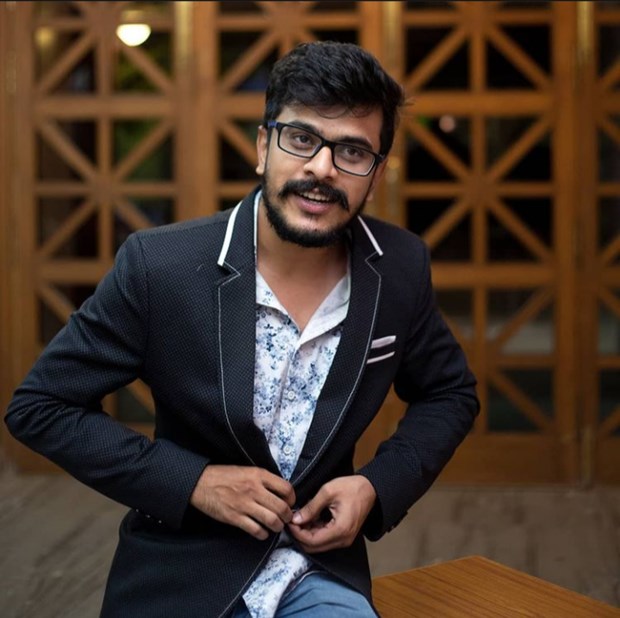 So, how do we choose the 'right photographer'? What are the do's and don't's? What are the things to look up in a professional wedding photographer? – Well, we got you an answer! In a candid interview with Mr. Raghul James D, founder of Madjam Studios, Sulekha discussed several technicalities and other essential things to consider while booking an expert wedding photographer.
James and his team ace their passion for photography with a fantastic outcome with solid experience in wedding photography, newborn captures, and other event photographs. Here's our interview with the pro who shares the tips and tricks to choose your wedding photographers.
Excerpts from his interview:
With tight wedding schedules going on, how do you manage to tackle your client bookings?
First and foremost, I would say if you are hosting your wedding amidst a tight wedding season, make sure to book all essential services, especially wedding photography, far ahead. Because, for most of the companies, it is a first-come, first-serve basis. However, 'manpower' is yet another key point to consider while booking your photographer. When I accept my clients, I always match their needs with our firm's human resources. In our case, we can handle two to three weddings a day. So, while booking your D-Day photography, make sure your photographer isn't false promising.
What are the latest trends in wedding photography?
There are several advancements in the field of wedding photography these days. The influence of social media is a major reason behind this. People don't want clumsiness anymore. All they expect is a neat presentation in a filmy way. Our clients recently request for reels majorly, and other scenarios include drone shots, candid photography, wedding teasers, trailers, etc. However, in any case, creativity is the key. You cannot follow a similar style in two weddings at a time. Understanding your client, sticking up to their expectation, and incorporating your creativity is the combination a professional photographer should work out for a greater outcome.
How do you manage to align with your client's budget and expectations at the same time?
Budget and expectations are always inversely proportional. But, unfortunately, that's the scenario every single time (chuckles). However, a photographer should always be ready to customize the packages according to their clients. Because fulfilling clients' expectations is as important as sticking to our budget, always have a combination of different packages in hand before hosting a client brief.
What are the key skills a client should consider while booking a wedding photographer?
Primarily, a client should consider a photographer's experience before booking their photography service—secondly, the timely delivery. A photographer should stick to timings in case of delivery and being present at the event. Always go through reviews and ratings before booking the photographer. Besides, it has become a habit for everyone to solely depend on a photographer's official social media account to analyze their skills. While this can be considered, one should analyze the source of a video or a photo and check its originality. It is always a wise choice to run a test shoot before finalizing your photographer.
What are the mistakes a client can avoid while booking a photographer service?
It is completely fair enough to expect elegant pictures on your D-Day. But one should plan every action ahead for a smooth wedding photoshoot.
Always spare a good amount of time for photo sessions after your wedding makeover.
Allocate at least an hour for post-reception photo sessions
Maintain the bride and groom room neatly so that get-ready photographs are captured beautifully
Allot 2-3 people to organize people's way in and out during reception photography sessions to avoid clumsiness
Not everyone is a great poser. How do you persuade a camera-shy bride or groom to pose?
It is one of the common scenarios faced by wedding photographers. First of all, a photographer should have immense patience to persuade a bride or a groom to make themselves comfortable. Talk to them and remember communication is key. If a couple is still camera shy, talk to their pals. Yes, friends are a great way to break the barrier. They can always ease them, and it is a great way to capture candid pictures.

Are your D-Day preps being in full swing now? Then we hope this article helped you in choosing the right professional. Meanwhile, sign up with Sulekha to go through the top professional wedding photographers in your city because every wedding deserves a big celebration!