You might have heard of IT job opportunities or other such businesses getting low. But the world of fashion and beauty industry is constantly evolving. You can always notice a growth in the beauty industry. New styles and trends keep popping up across the world every day! There is no end to the beauty industry. If you have a craze over beauty and makeup products, then you a career in this industry is the one for you.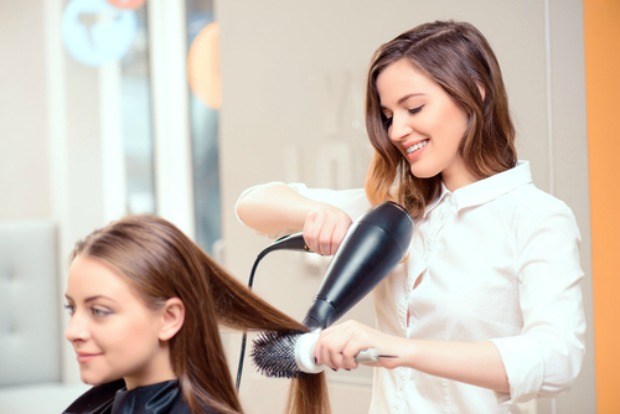 Are you interested to know how one enjoys working in this world? Read below to know the perks of being a part of beauty industry:
Career opportunity and growth
At the initial level, you get to work in a parlour and learn the basics of all kinds of work a beautician should know. And as you specialize, you will turn out to be an expert in handling all beauty products and have a good knowledge of the recent trends! Opting this career, you get to groom a wide range of people and also get a chance to be a part of exciting fashion shows and photo shoots! Isn't it more interesting than just sitting and working on a desk job all day? Entering this industry definitely, promises you countless career opportunities.
Marketing strategy
After you develop all the necessary skills, you can think of starting your own business. Setting up an independent business is easy but to make it successful, you need a good number of clients for your business. But in this industry, you need not worry about it! You can easily build a local client base in a few days. Your services can be promoted through word of mouth itself, which is one of the most powerful and trustable marketing strategies! Concentrate and give your clients the best service possible and your market will easily grow.
Socialize with diverse people
If you are a person who loves interacting with random people, then this industry is the best option! Being a beautician, you should also learn to communicate with your clients and make them feel comfortable. It's exciting to meet new people and getting to know them. It's not a routine work at all. You get to touch other peoples' lives and bring a change by providing confidence through your service!
Explore your skills
Working in this industry, you cannot be sure of what kind of work you will be doing that day. You will be meeting a wide range of clients of different likes and needs every day. This way you get to grow your creativity and expand it with the different services you offer. For one customer you can be doing bridal makeup and later you can be doing an eyebrow arch, it is that unpredictable. You need to use your skills that suit individual requirements.
Now you would have an idea how a beautician's life will be. If you would like to style yourself and also style others, this industry suits you the best. Enter the world beauty now by finding a job at beauty and spa job vacancies.