With the Chennai Pinkathon- a run in aid of breast cancer awareness- all geared up to get, set, go on April 13, its brand ambassador cannot emphasise enough on the importance of regular exercise. Yeah, yeah everyone says that. But, perhaps it'll be of interest to you that the ambassador happens to be a certain hunky six footer who goes by the name Milind Soman. The actor and melt-er of female hearts is an ardent advocate of women's health and believes that physical exercise makes one more aware of one's body.
Well, if you're interested in paying heed to Mr Soman, the good news is you don't need a Bollywood budget and an expensive gym membership to get started. A mini home gym is all you need. Here's a list of simple home gym tools that will give you an effective everyday workout.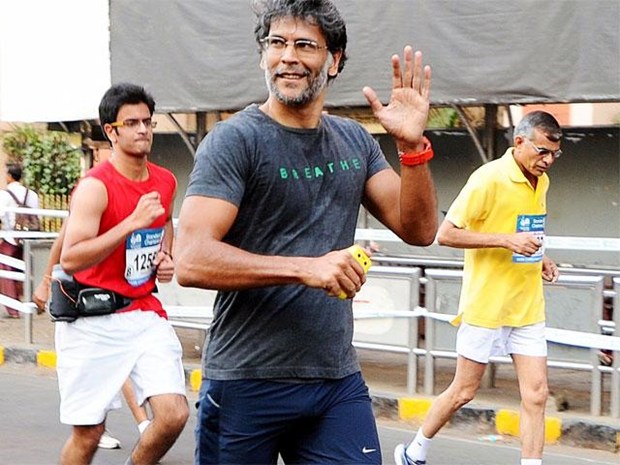 Image Source:www.economic.indiatimes.com
Stability ball
For simple abdominal workouts and stretches, a stability ball is what you need. By sitting on or lying across a stability ball, you will be engaging all your muscles to stay balanced. This will result in a toned body and a healthy spine. These are great substitutes for bench exercises. Get colourful stability balls from sites like Flipkart, HealthKart, eBay and Snapdeal, for Rs 400 onwards.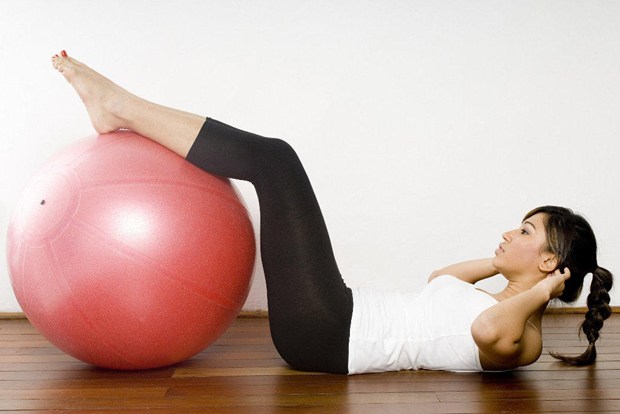 Image Source:www.blogsmonitor.com
Dumbbells
Dumbbells are all about smart moves. The exercises that you can do with them are aplenty. Pick a pair- ranging from two-and-a-half to 12-and-a-half pounds- depending on your body weight. You'll be surprised at the amount of strength you will gain in a short period of time. Pick a set of dumbbells from Flipkart, eBay or HealthKart for Rs 500 onwards.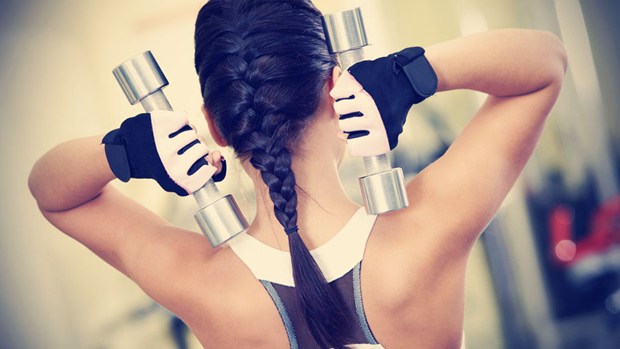 Image Source:www.youqueen.com
Yoga mats
These aren't just for yoga- they can be used to do floor stretches, warm-up exercises and ab workouts too. The soft and non-slippery rubber will keep you safe while you work on working out and toning your body. You can roll them up and store them in a cupboard when they are not in use. Grab one from any gym equipment store or sites like Amazon, eBay or Flipkart for Rs 400 onwards.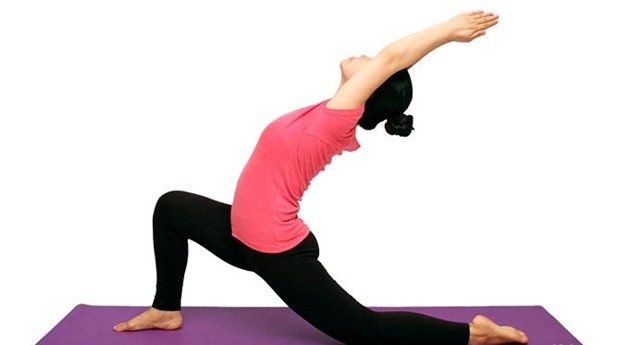 Image Source:www.wikihow.com
Jump rope
As kids, every one of us loved jumping rope. This humble tool is fantastic for cardio exercise. Just a few hundred jumps a day will help you build a healthy body. If you're a beginner, a simple durable jump rope will do. For a more aggressive workout, buy lightweight wire ropes or ropes with timers to work on your strength and speed. A basic jump rope from Snapdeal, Flipkart or HealthKart will cost you about Rs 300.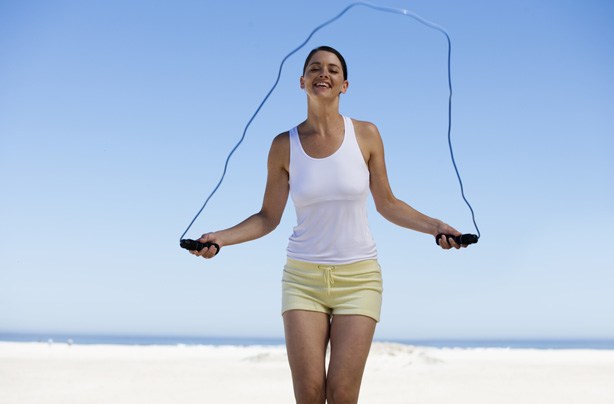 Image Source:www.fitnessinformative.com
Hula hoop
Burn calories whilst having a great time with a hula hoop! Celebs like Beyonce and Olivia Wilde swear by hula-hooping as it said to tone the stomach, arms, thighs and derriere. So, grab a hula hoop and start twirling today! You can get one for around Rs 200 on Babayoye, Snapdeal, Amazon, etc.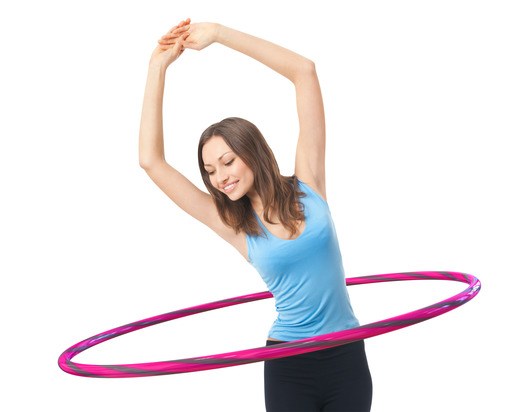 Image Source:www.yourzoom.com
Stretch bands
Think you need a pile of weights to get in shape? Snap out of it and grab an exercise stretch band instead! This is an easy-peasy way to work out at home. Stretch tools come in different sizes, widths and resistance levels and with them you can do push-ups, biceps curls, full body workouts and much more. Stretch band exercises boost stamina, flexibility and strength. Get a good stretch band from online stores such as Amazon, Flipkart, Snapdeal and HealthKart for Rs 1,000 onwards.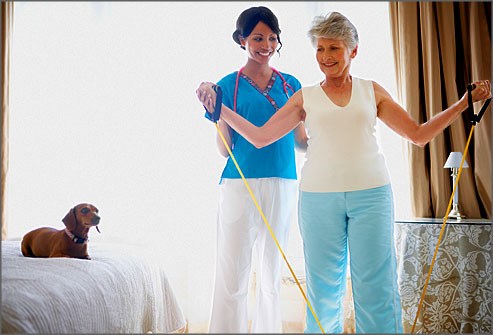 Image Source:www.webmd.com
Oh, and before I forget, load up on those fun exercise DVDs and enjoy some great tunes while you cajole your body into shape. All the best!