Choosing The Right House for You
Buying a house involves enormous responsibility. There are many plans, and mental calculations involved that may make you feel overwhelmed and confused. We have a few tips and tricks that will help you in finding the right house.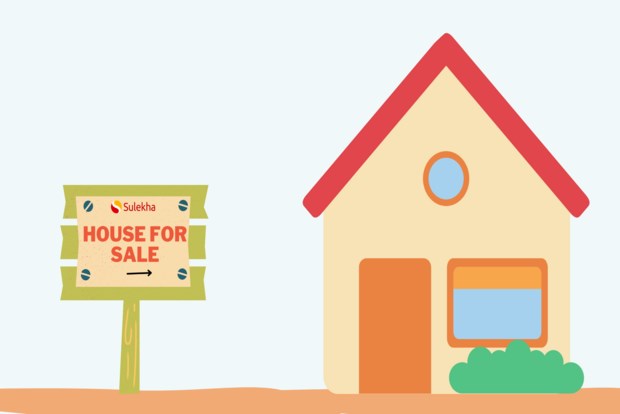 The Locality
Where you stay matters! It doesn't matter if the house is cozy or luxurious, it is crucial to study the environment. Imagine living in a beautiful house but amongst the noisy and unhealthy area? It will affect your daily routine and living style. Few experts claim that you can live the happiest in an imperfect house if you choose a peaceful neighborhood that suits your needs and preferences. Indeed, it is true that a healthy environment transforms our way of living. Another important fact to look into when considering the locality are the amenities available. If you are a working professional or have kids in the house, calculate the distance to travel to the office/school. Ensure to pick an area with at least basic amenities. Conduct basic research, ask friends and try knowing how often crimes take place.
Plan the Budgeting
Well, you surely might have a range you are ready to spend to buy the house, but no, we are not talking about just that. Many expenditures are involved after you purchase a house; as a buyer, you should decide what are the things you are ready to spend on. If you plan to buy a semi-furnished house, know how much more you will have to pay to get it fully furnished. Craft a budget plan including the basic amenities and furnishing you have to work on after the purchase. For example, you should be ready to pay maintenance charges if you pick a flat in an apartment/gated community. Remember not to go overboard; pre-planning helps you in making sensible financial decisions.
The Space
It is essential to pick a house that suits and fits your needs. Analyze the floor plan and find out if the space is adequate for you and the family. Always plan for an extra room; this will be very helpful if you have guests staying in. Allocate a small office space if you are someone who works from home. Plan out very well, starting from the size of the kitchen to the number of bathrooms. Buying a small house and trying to adjust may become a burnout in the future.
Bring in Your Vibe
Your house should celebrate your vibe. Convert the space according to your taste with the help of interior design. Ensure you have adequate natural light and air circulation in the house. Before everything, rethink whether the house you purchase can withstand and satisfy your ideas for interior designing. When you start planning to decorate the house, incorporate a combination of aesthetics and utility. Keeping it minimal matters as overdoing it may make occupy space
Isn't the planning process too tiring? Have you heard people sighing after they purchase a house? It doesn't have to be you. Hunting for the best properties in town is no more a cry in the wilderness! Find the leading property dealers on Sulekha, and all you have got to do after that is celebrating your purchase.