Which lens type to opt for? What distance should it cover? Choosing a CCTV Camera for your home or office can seem like a hassle especially when there are so many to choose from. With so many different lifestyles and home designs, your ideal CCTV Camera system depends on a number of factors. But to make the most informed decision, it is better to have a clear idea about the types available.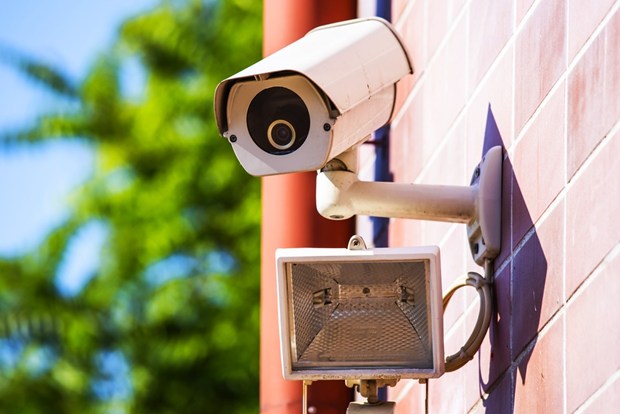 So here are 7 types of CCTV camera systems and their features:
1. Infrared CCTV Camera
The perfect camera for external use, Infrared CCTVs are the best for scanning through pitch black environments. The camera lens is set with an infrared LED sensor, which cuts through the darkness even in poor to zero lighting. If you are looking for clear vision and monitoring outside your premise all through the night, then this is the camera type to go for.
2. Day/Night CCTV Camera
For optimal external use, the Day/Night CCTV is an ideal choice. For clear surveillance vision in the night and during the day, this camera is the perfect match. The CCTV is not fitted with an infrared lens, but still offers superior night-time clarity because of its LED lens. This CCTV works well in harsh sunlight as well even when exposure is maximum, thus proving to be a multi-utility camera.
3. Dome CCTV Camera
The most commonly used CCTV inside homes/offices, Dome CCTV Camera are meant for the most basic of surveillance. Just as the name suggests, these cameras are dome shaped and thus are meant to be visible to all but quite unobtrusive. You can pan, zoom, and shift the lens according to your preference or according to the place that needs the most surveillance. A sub-variation of the dome camera is the 'speed dome camera' wherein the zooming or panning is much faster and hard to catch with the normal eye, making it quite discreet.
4. Network/IP CCTV Camera
The best camera to go for if you travel a lot is the Network or IP CCTV Camera. This camera is available as both hardwired and wireless units making it an ideal option for people who want to move around the CCTV from room to room according to their need. The camera takes images and transmits it through the web as compressed images so that it is possible to maintain surveillance even while being away.
5. Bullet CCTV Camera
Just as it is called, the Bullet CCTV camera has bullet sharp clarity and a good vision range. The long cylindrical bullet-like shape gives this camera the required build to cover long distances with extra clarity. The camera also allows to you zoom in and focus on objects on the screen and also allows your to place the lens in different angles to cover a wide area as well.
6. HD CCTV Camera
Used mainly in specialised areas such as Banks, Casinos, Jewellery stores, an HD CCTV camera is the closest you can get to manned supervision. The camera clarity is in the ultra-high definition which makes it possible to map out strong details in all that is captured through the lens.
7. C-Mount CCTV Camera
A multi-functional camera, C-Mount cameras have a detachable lens that can fit different applications, such as computer lens, internal CCTV devices, etc. A unique aspect of this camera is that it can cover wide and long distances such as 40ft that is not possible with other camera types. So if you have a long corridor to be monitored, this camera is your perfect fit.
Ultimately, the best fit for your home/office may be one of these cameras or a combination of a few of them. That being said, the best fit depends not only on your home/office type but also your lifestyle and requirements. So if you or someone you know is looking for the perfect CCTV System, you can find them here.