7 Reasons To Choose A False Ceiling For Your Home
A false ceiling or suspended ceiling is essentially a secondary ceiling that is suspended from the main one. These days, renovating the ceiling is a crucial part of any home renovation work. Not only does a false ceiling change the face of the room, it also proves as a cost effective covering to the wiring work and helps considerably in keeping the room cooler.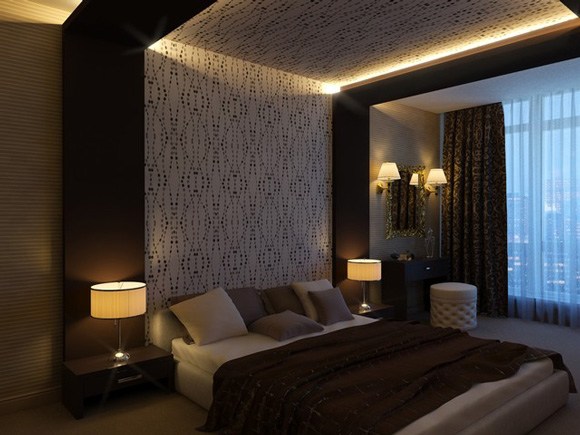 We have listed out some of the most important benefits of opting for a false ceiling for your home!
1. It provides a cooling effect
The gap between the false ceiling and the actual ceiling acts as a thermal insulator in the room. This air-filled gap traps the hot air and makes the room cooler even during summer and because of this, the Air Conditioner has to consume lesser electricity to maintain the temperature of the room. This leads to big savings in cost in the long run.
2. It is easy to install
False ceilings are preferred by many because of the ease of installing this at home. In case the height of the room is excessive, many designers prefer a false ceiling as the quick fix! Not only is this option cost effective and easy to install, it also adds a lot to the aesthetic value of the room.
3. It is cost effective
Several different types of materials are used for making the false ceiling. From thermocol to wood, false ceilings are available in different qualities and costs. But, even if you choose an expensive option, the savings from its features make up for its cost. Being easy to install and remove, false ceiling works as the most cost effective option to cover wiring and pipes. In case of a repair, the false ceiling can be easily removed to get it fixed. A big amount of electricity can also be saved up by using false ceilings. By fixing less energy consuming led lights inside the false ceiling, energy draining tube lights can be replaced.
4. It conceals the wiring work
The electrical wiring work, pipes and ducts on the ceiling can be concealed using a false one. Attaching a false ceiling also gives an easy access to these mechanical systems when required for repairs.
5. It provides sound proofing
A suspended ceiling or false ceiling absorbs sounds and keeps the room sound proof. This acoustic property of a false ceiling helps in maintaining a quiet and peaceful room.
6. It is resistant to moisture
Many high quality false ceilings are ideal even for bathrooms as they are resistant to moisture. By selecting a ceiling that is resistant to humidity and moisture, you can curb mold and mildew as well.
7. It revamps the room
False ceilings are available in various designs and are helpful in improving the appearance of a room. Even an old and worn out room can be given a facelift by choosing the appropriate false ceiling.
Even though installing a false ceiling is not too difficult, it requires precision and expertise. The material has to be suitable for the room in which it is going to be installed. For example, the false ceiling in a damp bathroom has to be different from a living room. Hence, hiring a false ceiling contractor is advised while choosing and installing a false ceiling in your home.