The Most Popular Residential Roofing Materials
From aesthetic appearance to protection from weather, the roofing of a house serves several purposes. Be it natural materials like wood to synthetic products like plastic polymers; there are a ton of materials and styles to choose from. While each of these materials have their advantages and disadvantages, they all play a significant role and choosing the right materials is totally up to your needs.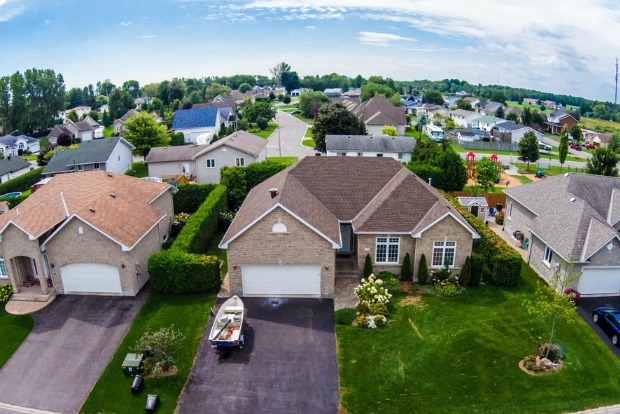 Now let's analyze the most popular roofing materials.
Asphalt Composition Shingles
Asphalt composition shingles are by and large the most popular roofing material across the world because they are cheap, easy to install and easy to repair. Asphalt composition shingles are a mix of fiber mat topped with asphalt and mineral granules. Asphalt composition shingles work with many architectural styles, especially the traditional ones. If asphalt shingles are maintained properly, they will last up to 25 years
Metal Roofing
Metal roofing has gotten increasingly popular in the recent times primarily due to its cheap costs, durability, sleek nature and long life. Metal roofing is extremely resistant to fire and weather making it a perfect material for both industrial and residential purposes. Metal roofing is also popular in places with high temperatures due to its solar reflectance property. They last up to 50 years if maintained well
Plastic Polymer
Synthetic products are the order of the day especially the plastic polymer. They are designed in such a way that they give the feel of materials like wood or clay. With plastic polymer, it's possible to choose from a variety of styles and colors. The plastic polymer is light, easy to maintain and durable. They last up to 50 years with good maintenance.
Clay
Clay roofing is popular because of the elegant look it adds to an architecture. Clay tiles are extremely durable but heavy. The installation of clay roofing is a long and taxing process. These tiles are long lasting, weather resistant and fire resistant. If maintained well, these tiles have a life span of over 40 years i. The only downside to clay roofing is their high price.
Slate
Slate is a natural stone and practical option for any roofing. Not only does slate add to the beauty quotient of a house but they have the ability to last up to 100 years. On the downside slate is an expensive option and the installation process is tedious. Slate roofing has heavily influenced the European architecture.
Wood
Wood roofing is usually made out of either cedar or redwood. Wooden roofing is extremely durable and can thrive under harsh weather conditions. They are prone to repair, but with regular maintenance, a wooden roofing can last up to 25 years. Although the wood is good under harsh weather conditions, it doesn't do well with fire. The material as such isn't expensive but the high installation costs and maintenance makes wood hard to handle.
Things to look for in a roofing material when investing
Roofing is an important aspect while building or revamping your house. Before making your final decision make sure you ask the roofing contractor these questions so you can make a decision accordingly?
The lifespan of the roofing material
Are the roofing material weather and fire resistant?
How much weight would the roofing material add to the structure of the house?
Does the rough have enough slope?
Will the roof complement with the design of the house?
Are the materials being used eco-friendly and recyclable?
What is the cost of the roofing (based on the size of the house that is)
Each roofing material has unique properties. Address your needs to experienced residential roofing contractors and find the perfect roof for your house.