5 Tips To Ace Your Online Classes During the Covid-19 Pandemic
No doubt, the Covid-19 pandemic has affected every aspect of life and changed the way we have been living for decades. Quarantine, social distancing, and lockdown are all new to us that restrict our movement, study, work, and travel together. While the situation is gradually improving, we still have a long way to go before normalcy is restored into our lives. Each of our daily activities is disrupted and the situation is quite challenging to get adapted to changes in every sector. Education is one of the important things that seem daunting and challenging for students around the world. With schools and colleges being shut over an indefinite period of time, the pandemic has put a pause on learning for students especially those who depend on classrooms to learn.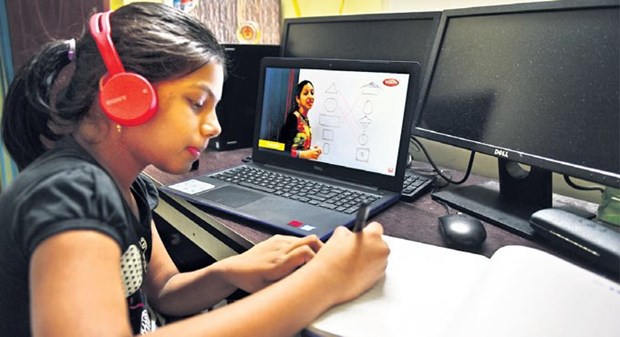 But don't you worry! Learning is a continuous process and it's a reality that anyone can learn anything anywhere. Online classes or distance learning is the best way and solution to keep your learning going during this Covid-19 pandemic. All you need is self-motivation and the appropriate mindset to learn.
When everything around the world is going to be the new normal at this time of crisis, schools, colleges, and educational institutions are moving classes online to take control of learning. Here are 5 important tips for students to ace online classes at home by just creating the right learning environment and making most of the time.
Create an effective study space
Setting up the study space is of the foremost importance while taking online classes as there will be lots of distractions studying at home. Therefore, dedicating a specific area in the house for studies is essential to stay more focused on learning. Make sure the designated study zone has good internet connectivity, free of clutter, and is convenient for uninterrupted learning. If you still need an extra push, you can also decorate your study space with some inspirational quotes to stay motivated.
Establish a routine and stick to it
Creating a daily routine can help you maintain discipline and consistency in learning. Therefore, set up a time-table that works well for you and manage your schedule to learn, practice, and revise. Sticking to the time-table is important to best make use of your daily routine. Live online classes will help you set a routine for your learning and stay active during the course. Besides all, stay organized and manage your time wisely that will help you complete tasks before deadlines while learning simultaneously.
Fix a goal, take up a challenge and proceed
A goal is what motivates people to focus on something and proceed towards achieving it. This is the best time to take up any challenge and work towards fixing it by understanding the concepts. For instance, if you are facing struggles with a certain subject or topic, take enough time to understand the concept and get cleared instead of shrugging it off. There are vast study materials available online- videos and written form, which you can, make use of, to understand the concepts easily, and grasp the content. So, accept the difficulties, overcome your fear of asking/answering questions, and ace your learning. It's the best time to strengthen your fundamentals, revisit lessons, and master challenging subjects or topics.
Stay connected & be engaged
Maintaining a relationship with tutors and peers is difficult in virtual learning as they are not physically present around you. However, connecting with them is still important in online classes like it's in regular classes. Engage with the faculty and connect with your classmates by asking questions, clearing your doubts, participating in online discussions, and interacting with them during virtual study sessions. Joining study groups and chatting with your friends via phone calls, text messages, email or other social media platforms will help you keep up with the course and in touch with other people. Reaching out to people for help and engaging with digital tools can help you keep connected in this uncertain world.
Practice, revise & repeat
This is the best time to master new concepts, practice, and revise. There are unlimited practice tests and questionnaires available online that help you practice and strengthen your weak portions. Revising old concepts and units helps you refresh your memory, recall the learned information, and improve your skills.
So, that's it! Yes, the coronavirus has changed all our lives and put everything on pause, but that doesn't mean learning should be stopped. Make the best use of online classes with these tips by staying indoors safe and healthy. We wish all students good luck and enrich online learning from home.
If you are looking for online classes or school tuitions near you, sign up with Sulekha now!