5 Reasons Why You Should Have A Proper Security Team In Place
Irrespective of how big or small your business organization is or to what industry it belongs, security guards have become a necessity to guard the property and employees from vandalism, theft or any harm. As a Business owner it's very important to be responsible and cautious of unforeseen threats and risks the future might hold. Here's a list of 5 reasons to hire security guards: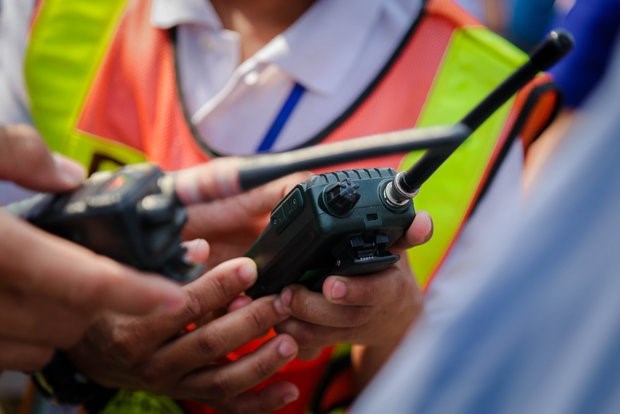 PREVENTS CRIME
Businesses should practice preventive approach than reactive approach by having a well-placed security in place that acts as a deterrent to lawbreakers and prevents crimes. They secure the premises by patrolling, monitoring security cameras, watching out for danger, reporting any irregularities, preventing any damage to the property, restricting trespassers and informing the employees on violation of any policies or procedures.
CLIENT AND EMPLOYEE SAFETY
It fosters a sense of safety and security in the minds of employees and clients while entering and exiting the premises. It lets employees know that the organization has put in efforts to ensure their safety at work place which leads to higher productivity in employees. Organizations are obliged to provide security to their employees when it is prone to higher risks, operates around the clock and is located in areas with high crime rates.
PROFESSIONAL
They are highly trained guards who are given formal training and are licensed to use weapons and gears required for safety reasons. With regular training, the guards are always supervised and updated with all the latest safety measures and techniques. The agencies are well versed with the advancement in security technologies and keep a track and add new technologies if needed. They are very organized and systematic which gives the organization more opportunities to focus on other integral issues.
EMPLOYEE SERVICE
Security guards are the very first person any visitor/client or employee encounters in an organization is a security guard at the entrance who helps the guest navigate their way in to the office. Security agencies train their security guards to be polite, friendly and approachable. Security guards can also act as an escort to the employees when it's dark or late in the night
TIMELY HELP
Emergency situations require immediate assistance and has no room to loose time waiting for help. Security agencies train their security guards to be capable of taking evasive action beforehand, having evacuation plan ready to get out of tough situations.
It is important be aware of the various potential security threats. Taking the right preventive measures will help by offering sufficient protection. Make sure you get in touch with the best security guards to protect your property.