The New Age Of Smart Home Ecosystem
The Internet of Things (IoT) and automation have significantly impacted home security in the last ten years. Technologies like smart lights, smart locks, and video surveillance devices have become more common in homes, providing users increased security and more convenient lifestyles. But, it's not just about the security. Convenience is also a significant factor in the widespread adoption of innovative home technology. While the benefits of home automation are clear, a connected home isn't truly an intelligent home without an integrated ecosystem. Read the blog and overview the aspects of smart home and the ecosystem everyone has been talking about.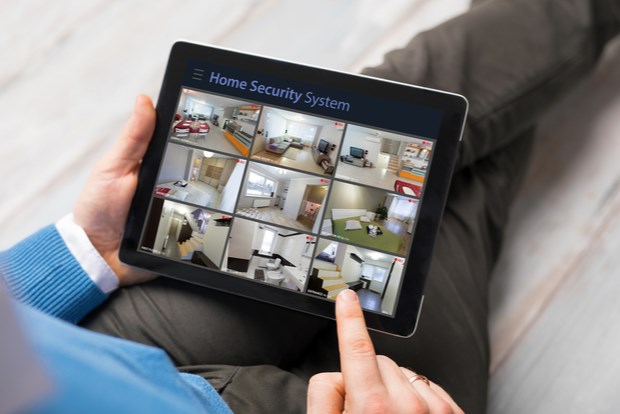 A smart device is connected to other gadgets through a wireless area network, like Bluetooth or Wi-Fi. For a device to be categorized as a smart device, it must:
Connect to a network.
Have the ability to communicate with other connected devices wirelessly.
Be configured to perform tasks (e.g., locking and unlocking doors) autonomously.
Some common examples of smart home devices include:
Smart Appliances
Surveillance Cameras
Entertainment systems
Smart Lights
Smart Locks
Advantages of having an ecosystem
Apart from having complete control over how your home operates, intelligent homes have many other advantages compared to your normal routine homes.
Convenience
The ability to centrally manage all your home devices is a significant convenience. Using one app on a smartphone or tablet allows users to perform countless functions through smart home devices. This allows for easy, trouble-free home management.
Safety
With smart home equipment, such as smart locks, CCTV, or remote access to alarms, you can gain increased visibility and notifications for who is coming and going from your home.
Peace of Mind
Most consumers invest in home automation technology for peace of mind. Thanks to smart cameras and other technologies, homeowners can check in on their properties while they're away.
Remote Control
Controlling your home's functions from a distance is a major benefit of a smart home system. Remote control lets you manage your smart home functions using a mobile phone, tablet, or computer. This means you can lock/open doors, receive sensor activity alerts, stream video surveillance, and so much more from anywhere.
A smart home ecosystem is an interconnected system where every device works together in harmony. Achieving a fully optimized and automated system on your own is no small task. There are three main components to a smart home ecosystem:
Controller: The controller is the command center of your smart home ecosystem. It's the piece that connects your devices and helps them communicate with one another. Controllers are typically tablets, control panels, intelligent speakers, and wearable devices like smartwatches.
Cloud service: The cloud platform analyzes your command and tells your intelligent devices what to do. This is either a web-based platform, like IFTTT or an app, like the Vector Security App.
Smart home devices: These are your connected gadgets like lights, locks, and cameras.
Choose a provider that offers multiple smart home devices that can connect to your smart home ecosystem. A security expert can install the smart home and home security equipment that best suits your lifestyle and be your consultant the next time you see new technology you want to introduce to the system. Head to Sulekha, where you can find top Home Security Dealers with a wide array of retailers offering security solutions and create your home security ecosystem.